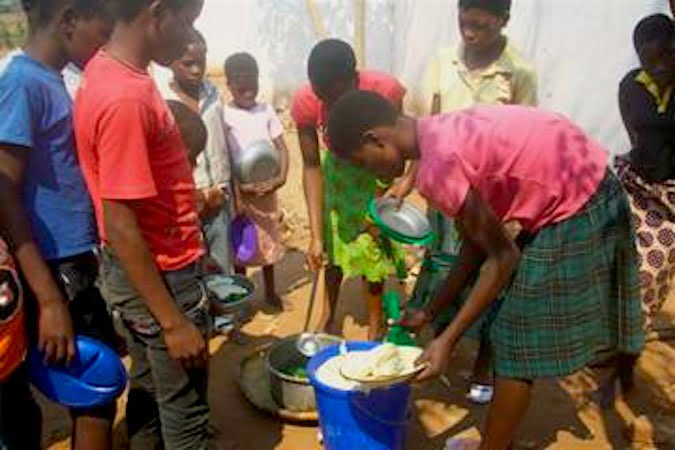 Note: Prepare for Change is creating a section for the Orphanages in Malawi, and all of the correspondence sent by the young men doing this service will be shared. since this summer will be added as posts, this being the first to be published. More will follow soon, and they will be listed on the Orphanages in Malawi page under our Projects menu button.
Dear Sister Lynn,
Thank you very much for your e-mail, yes the money you have been helping us in buying the food has helped us allot. Now it got finished as now we are using two bags a day at the orphanage, we are having three meals a day
The situation is the country is still bad and in health wise because of the shortage of food most of the children will suffer from malnutrition and it will be a big problem soon.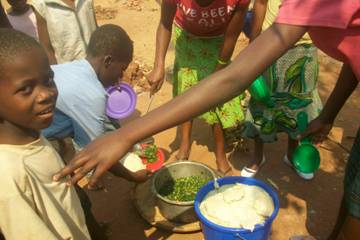 At the orphanage now we need urgent help of 50 mosquitoes nets, as the orphanage is near the stream and we have a big problem of mosquitoes that causes malaria and a net is costing about MK6, 700.00 and for 50 mosquitoes nets it will be MK335, 000.00 if we can get that amount we can help all children at the orphanage not to get Malaria as they will be sleeping under the mosquitoes nets now.
We still need urgent help of food at the orphanage now our expenditures per day has gone up to MK30, 000.00.
Some of the children at the orphanage having their meals.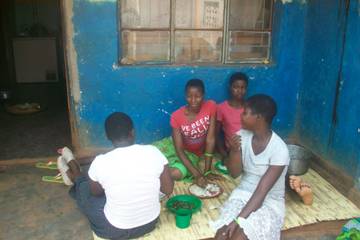 The hardship that most of Malawians are getting now is the food problem, and the food prices are still going up now and then, most of Malawians they are just local farmers that depend on annual rains and if the rains will not come as good at it has been in these past two years in row. We do face this great problem of hunger.
We wish all the meeting with Cobra will go on well and People will not forget us here in Malawi.
Be blessed.
Enock
Christian Resources Ministries
September 27, 2016