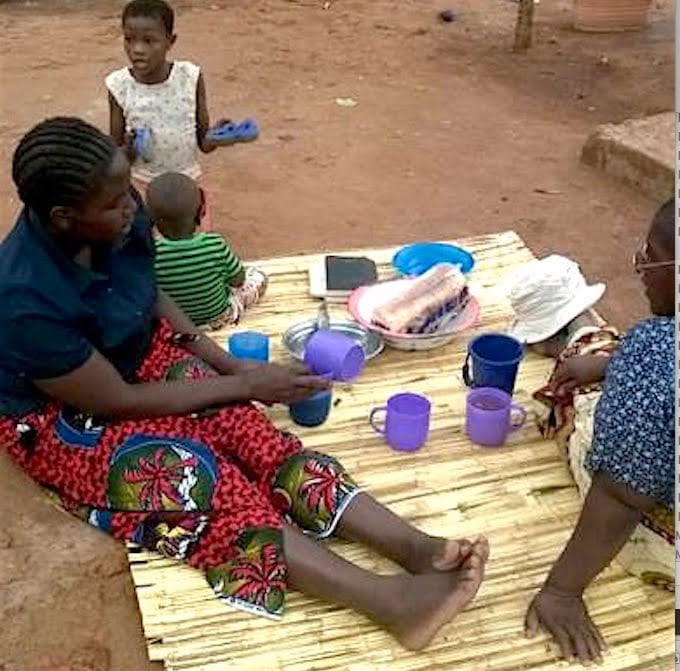 My wife Clara, mother Eluby and some children at the orphanage lunch time
(after helping planting at the orphanage farm), because we didn't have food (Maize as our staple food) at the orphanage, we just bought bread and sugar and make some tea to pass the day.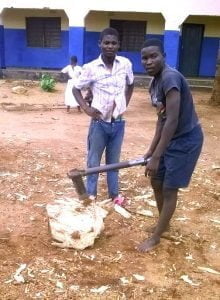 Afternoon after classes we do ask all elder children to help with some work at the orphanage and below you can see in black Blessings and in white Alfred helping the cook with chopping fire wood.
Blessings is in class 8 and lost his father and mother because of Malaria, he stopped schooling long time but after coming to the orphanage has started again same with Alfred he lost both parents because of Malaria as well now is happy t be at the orphanage.
Patrick one of the staff children wants to kick a ball to Lloyd Zanero (a Goal keeper)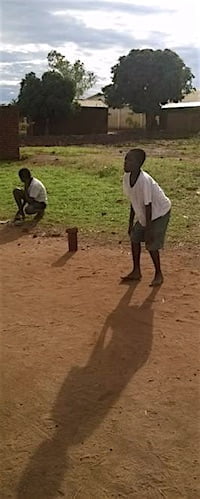 Lloyd Zanero at Goal, in white T/shirt and he like playing football (soccer) and draft as you can see below:-
Lloyd lost his both parents while he was very young due to HIV and AIDs and now he is 15 years old. When he was at his home village he failed to go to school because of poverty and lack of school Materials, now at Maoni he is able to go to school and now he is in class 8 God willing next year he will be going to secondary school.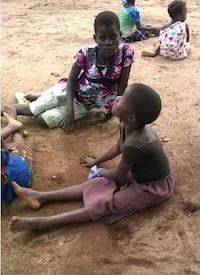 Left,  Aida in black blouse, playing the game here in Malawi we call it "Ndado" Now Aida is 9 years old.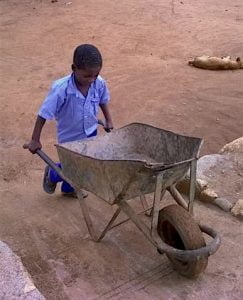 Yohane Wisted with the wheelbarrow.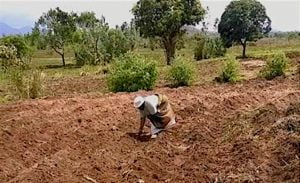 My mother helping planting Maize seeds at the orphanage farm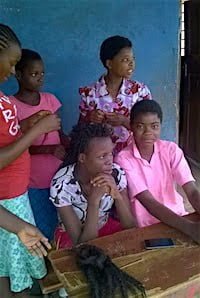 Above Doreen Chatala one of the orphans from Mozambique, she is in her second year at University doing public health, she has come on holiday and her orphans friends helping her to make her hair at the orphanage.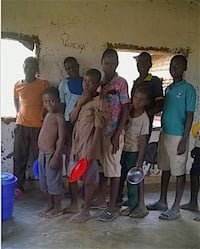 Yohane Wisted without shirt with his friends waiting to receive food (Msima and some vegetables)
Have a blessed day Sister.