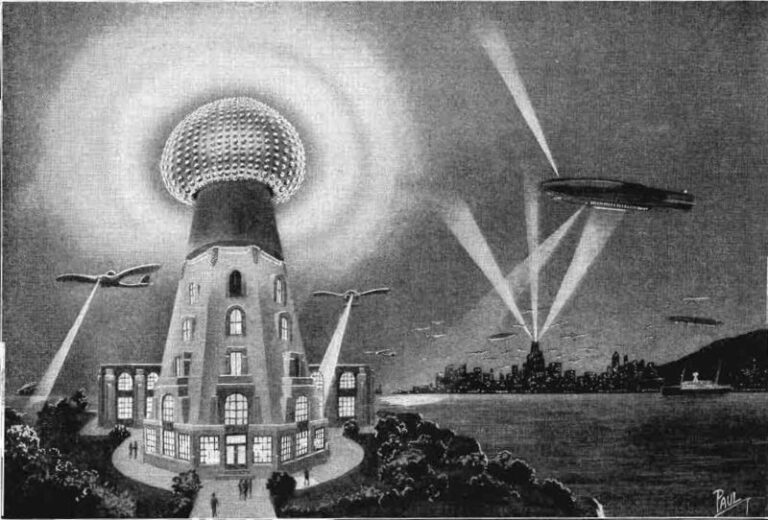 The Ascension Connection Invites You to a Public Zoom Call
Tuesday, May 24, 2022 – 6:30 pm UCT / 11:30 am Pacific / 8:30 pm Paris
Nikola Tesla and hidden/Forgotten technologies
Hosted by Henry Widdas
Nikola Tesla was a scientist and inventor who had ideas about the transfer of electricity that are rarely heard about in the public domain.
What did Tesla discover and what has happened to his research papers and inventions? Does the deep state withhold advances in technology from the masses until it suits its needs?
Here are some interesting articles about what has been hidden from us -
There is so much history that has been supressed, from Thomas Townsend Brown's work on the Biefeld-Brown effect and Electrogravitics, to Hydrogen power for vehicles and free energy. Please join in on the discussion! 
If you're not sure of the UTC Time (formerly GMT) please use either of these handy time converters to verify the time for your country and state:worldtimebuddy    UTC Converter
We hope to see you at the meeting at 7pm on Tuesday May 24.
Come and make a connection with us!
Zoom link - https://us02web.zoom.us/j/83875118791?pwd=K0JXZVVjOVI5K25CODlJcUZEemVpUT09
Meeting ID: 838 7511 8791
Passcode: 051259
One tap mobile
+13126266799,,83875118791# US (Chicago)
+16465588656,,83875118791# US (New York)
Dial by your location
+1 312 626 6799 US (Chicago)
+1 646 558 8656 US (New York)
+1 301 715 8592 US (Washington DC)
+1 669 900 6833 US (San Jose)
+1 253 215 8782 US (Tacoma)
+1 346 248 7799 US (Houston)
Meeting ID: 838 7511 8791
Find your local number: https://us02web.zoom.us/u/kdfRyB7ypk
Whether you are new to our group or a regular participant, we ask that you adhere to our guidelines: 
ZOOM CALL GUIDELINES
To maintain a smooth, distraction-free Zoom call, we ask that you familiarize yourself with the Zoom platform.  If this is your first time on Zoom, don't worry.   We walk you through the basics.
Please mute your mic upon entering the room to help eliminate background noise, feedback, or other distortions that can disrupt the flow of communication.  Please keep your mic muted until it's your turn to speak.  If able, please have your video on.
If you have a concern or find yourself emotionally triggered by something stated, please type a note in the chat box and a volunteer will assist you by opening a breakout room. This creates a separate safe space for you and a volunteer to talk in private.
Questions/comments pertaining to the topic of discussion should be verbalized and not placed in the chat as it can be quite distracting for the guest speaker and host. When verbalized, everyone benefits!  If you have a comment or question, please raise your hand or use the raise hand button in the app.  Please lower your hand once you are acknowledged to speak.  If your hand has been raised and you still have not been acknowledged, please mention this in the chat and a volunteer will assist.
Please limit your comments/shares to about 2 to 3 minutesso everybody has an opportunity to contribute to the discussion.  Mute your mic when finished speaking.
Be respectful in your communications:Do not use foul language and do interrupt others who are speaking and please.  Use the zoom reaction buttons to raise your hand, react to a comment, or vote.  Please, do not speak until your name is called AND do not speak over others who have been acknowledged to talk ahead of you.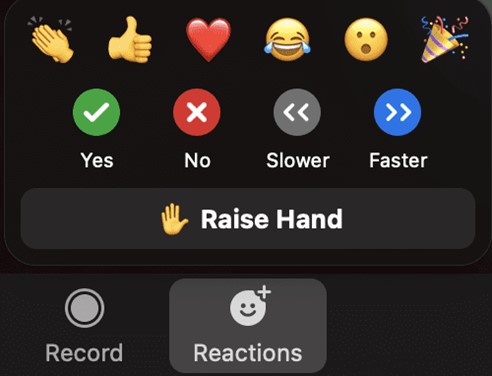 An easy zoom tutorial is here.
Recording and your Privacy: Prepare for Change strives to protect the privacy and security of all participants in our zoom calls.  Most of our conversations are not recorded.  However, from time to time, we may have a guest speaker or a topic that we wish to record and post on the site for the benefit of our members.  You will always be notified in advance of such an event.  If you do not wish to be recorded, simply turn off your video.  You also have the option to change your name as it appears on screen or to use only a first name.
---
If you enjoy our content and public offerings, please consider making a small monthly or a one time donation to help support the website and needs of the Malawi Orphanage.  PFC is soley run by volunteers and your help is greatly appreciated!
Event start in
Event end in
Event expired
0

days

0

hours

0

minutes

0

seconds
Schedule

Guests

Attendance

Forecast

Comments
amine

1

Rev. Kat Carroll

1

sevensprings

1

gamecuber7

1

cvanfosson

1

deniceanderson51

1

ayhanbaig

1

Miss Merrilee

1

missmerrilee

1

aj4djdog

1

Karmen Pent

1

rachel_rosenthal2

1

M.elena.bonini

1

pamela_ford

1

jhoalx

1

gieavol

1

dalex3

1

limorzane

1

p.krusz

1

diegolaya5

2

pray.for.earth

1

annakomi88

1

Lin

1

dealme5

1

emiliacity

1

rainakaui

1

oyvind

1

Renato

1

donamor

1

masteryourgame

1

Robin Stevens

1

sue.breetzke

1

CC Watkins

1
Weather data is currently not available for this location
Weather Report
Today stec_replace_today_date
stec_replace_current_summary_text
stec_replace_current_temp °stec_replace_current_temp_units
Wind stec_replace_current_wind stec_replace_current_wind_units stec_replace_current_wind_direction
Humidity stec_replace_current_humidity %
Feels like stec_replace_current_feels_like °stec_replace_current_temp_units
Powered by openweathermap.org