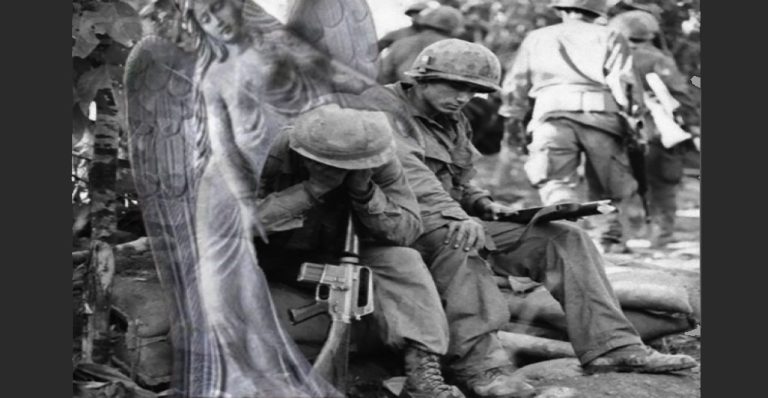 Thursday, March 30, 2023
10 am California, 11 am Denver, 12 pm Chicago, 1 pm New York & Caribbean
6 pm London, 7 pm Paris, 8 pm Bulgaria
Dealing with Battle Fatigue and weariness
Hosted by Dave Lemmons
Do you ever feel like you're in a long-running war and you don't know when it will end? Do you still hope for victory against the Cabal but are sick of predictions that something big will happen "soon"? Trying to stay positive but feel worn down or exhausted?
Trust me, you are not alone!  The one thing to remember is there is always hope.  Without it, you've given up the fight and you've already lost. So how do we regain our equalibrium and live to fight another day?
We hope you'll join us to share thoughts on -
What we can do to stay positive
What information is available that states what we are experiencing could be something other than what we believe
Empathic people - Who's sorrow, and depression might you be feeling, if not your own?
How can we clear negative thoughts and emotions and recharge our batteries to fight another day?
Is what you are choosing to focus on creating loosh for negative entities?
Please join us to inspire hope for one another so we don't give up the fight. What if the battle is already over and we won, but we're still  hearing information that states otherwise? There could be an agenda to prevent your ascension by keeping your frequency low.
This is not so much a physical war as it is a spiritual battle being waged for the consciousness of humanity.  No matter what appears to be happening, we are not alone in the fight.  Whether you call them ET or angels, they are here to comfort and guide. However, you may not be receptive to their messages and guidance if drowning in doubt, fear, and frustration. At some point, you must surrender to faith and hope. Rejoice.  We have no choice but to carry on... Love is coming to us all (CSNY)
Below are some quote to help inspire hope within you.
30 Hope Quotes That Will Instantly Lift You Up
The call starts at 10am Pacific. Double check the time in your country.  Use the World Time Buddy to find when to participate from your country, city and state. The entire zoom call will run 60 to 90 minutes max.  We generally start the call 10 to 15 minutes early for those who like to check in and greet each other.
We hope to see you there!
Join Zoom Meeting
https://us02web.zoom.us/j/83875118791?pwd=K0JXZVVjOVI5K25CODlJcUZEemVpUT09
Meeting ID: 838 7511 8791
Passcode: 051259
One tap mobile
+13126266799,,83875118791# US (Chicago)
+16465588656,,83875118791# US (New York)
Dial by your location
+1 312 626 6799 US (Chicago)
+1 646 558 8656 US (New York)
+1 301 715 8592 US (Washington DC)
+1 669 900 6833 US (San Jose)
+1 253 215 8782 US (Tacoma)
+1 346 248 7799 US (Houston)
Meeting ID: 838 7511 8791
Find your local number: https://us02web.zoom.us/u/kdfRyB7ypk
If you have never participated in our zoom calls, please read and adhere to the zoom guidlines offered here.  
PFC Zoom Guidelines
Event start in
Event end in
Event expired
0

days

0

hours

0

minutes

0

seconds
Schedule

Guests

Attendance

Forecast

Comments
amine

1

Rev. Kat Carroll

1

sevensprings

1

gamecuber7

1

cvanfosson

1

deniceanderson51

1

ayhanbaig

1

Miss Merrilee

1

missmerrilee

1

aj4djdog

1

Karmen Pent

1

rachel_rosenthal2

1

M.elena.bonini

1

pamela_ford

1

jhoalx

1

gieavol

1

dalex3

1

limorzane

1

p.krusz

1

diegolaya5

2

pray.for.earth

1

annakomi88

1

Lin

1

dealme5

1

emiliacity

1

rainakaui

1

oyvind

1

Renato

1

donamor

1

anayistvdto

1

nathanielpaice

1

Nathanielpaice

1

Claudia

1

Angela Gottman

1

Sue Hubbard

1

J

1
Weather data is currently not available for this location
Weather Report
Today stec_replace_today_date
stec_replace_current_summary_text
stec_replace_current_temp °stec_replace_current_temp_units
Wind stec_replace_current_wind stec_replace_current_wind_units stec_replace_current_wind_direction
Humidity stec_replace_current_humidity %
Feels like stec_replace_current_feels_like °stec_replace_current_temp_units
Powered by openweathermap.org