The Prepare for Change Volunteer Local Groups Coordinators Tool Kit will make sharing the truth about the Event impressive and convincing!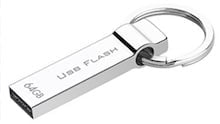 (Please Note: This work is in progress, although we have many files available, the ones that appear on this page will be vetted and provide solid support. If you have the ability to create or  these files, please contact admin.
Find all the supportive information about the Event in a variety of formats for your use.  Each presentation file will have a .PDF file for its instruction information. Please make sure all files are complete and working from your device after you download them from this page.
The Coordinator Tools Kit Page has a variety of presentation and informational resources available for download. The Tool Kit page is designed to have what is needed by the coordinators. When the files are upgraded they will be upgraded here first.
Information needed by all Volunteer Local Groups Coordinators is listed just below this introduction.
Digital slide show about the Event and all its parts (to be shown at monthly meetings
Digital Slide Show instructions and narrative
Official Documents as PDF
Authoritative Articles about the Group's area of interest
Media such as MP3 and MP4 audio and video
A Resource PDF with links to related resources on the Internet
In addition to the Coordinators information is the Coordinator's Tool Kit has resources to support all of the groups and their sub groups. Each section of information will have a power point digital slide show to introduce the parts during a group meeting.
Each Group will have these parts in their section:
Digital slide show (to be shown at monthly meetings)
Digital Slide Show instructions and narrative
Official Documents as PDF
Authoritative Articles about the Group's area of interest
Media such as MP3 and MP4 audio and video
A Resource PDF with links to related resources on the Internet
Event Support Groups
Digital slide show (to be shown at monthly meetings)
Digital Slide Show instructions and narrative
Official Documents as PDF
Authoritative Articles about the Group's area of interest
Media such as MP3 and MP4 audio and video
A Resource PDF with links to related resources on the Internet
Sisterhood of the Rose Groups
Digital slide show (to be shown at monthly meetings)
Digital Slide Show instructions and narrative
Official Documents as PDF
Authoritative Articles about the Group's area of interest
Media such as MP3 and MP4 audio and video
A Resource PDF with links to related resources on the Internet
Financial Group
Digital slide show (to be shown at monthly meetings)
Digital Slide Show instructions and narrative
Official Documents as PDF
Authoritative Articles about the Group's area of interest
Media such as MP3 and MP4 audio and video
A Resource PDF with links to related resources on the Internet
Healing Groups
Digital slide show (to be shown at monthly meetings)
Digital Slide Show instructions and narrative
Official Documents as PDF
Authoritative Articles about the Group's area of interest
Media such as MP3 and MP4 audio and video

A Resource PDF with links to related resources on the Internet
Leadership Group
Digital slide show (to be shown at monthly meetings)
Digital Slide Show instructions and narrative
Official Documents as PDF
Authoritative Articles about the Group's area of interest
Media such as MP3 and MP4 audio and video
A Resource PDF with links to related resources on the Internet
Media Group
Digital slide show (to be shown at monthly meetings)
Digital Slide Show instructions and narrative
Official Documents as PDF
Authoritative Articles about the Group's area of interest
Media such as MP3 and MP4 audio and video
A Resource PDF with links to related resources on the Internet
Renaissance Group
Digital slide show (to be shown at monthly meetings)
Digital Slide Show instructions and narrative
Official Documents as PDF
Authoritative Articles about the Group's area of interest
Media such as MP3 and MP4 audio and video
A Resource PDF with links to related resources on the Internet
Technology Group
Digital slide show (to be shown at monthly meetings)
Digital Slide Show instructions and narrative
Official Documents as PDF
Authoritative Articles about the Group's area of interest
Media such as MP3 and MP4 audio and video
A Resource PDF with links to related resources on the Internet