Mission Statement:
We are committed to healing ourselves, our society and our planet, using our personal as well as the combined healing energy of our group. Integrating knowledge and skill to feel the energy and having the ability to direct it in a beneficial way is not limited to one venue, but toward whatever interests the Healer. Whether using herbs or other modalities. our efforts to work together are diverse and address the whole of our experiences. We are committed to using our abilities to focus our worldwide group on healing the planet and society, our bodies, minds and spirits. Healing is the gift that gives, and we open the doors to the entire planet, its flora, fauna, human societies and individuals to receive and be healed. We are healers to all in need of healing.
Mission:
Distance healing is the nature of our gift, we are resonant beings and our thoughts and feelings radiate worldwide as well as to those we touch. We know that the planet is surrounded by a living communication of which we are a part, and that our intention and focus direct the power of our combined loving energy to heal all we hold dear. The role of focus requires we actively choose venues for our efforts and these are intended to provide the broad yet specialized care needed to make a difference in our global healing program.
The healing of our planet, its animals, plants and life giving waters and atmosphere must be regard a a primary mission for us all, for nothing else we do will have a more far reaching effect than this.
Our minds and spirits extend beyond our bodies into the world around us, transferring our happiness and joy as well our hurt, pain and sorrows, making this care a truly social concern for us all.
The body is our vehicle to do the work entrusted to us by the creation and we must treat it as the true temple of light radiating the gift of consciousness and creation to all. Its vitality is the foundation of all see we seek to do, so here we focus the most intense healing vision of convictions and belief possible, for it enables the healing of the world around us.
Healing is a way of being, and that mission is in our every step in the world, All our vibrations are healing vibrations, everything we do can heal those around us. Regardless of our training and profession we express these values in our every action, this is what we do, we are Healers, it is our life's mission.
If these words resonate with you, please join us to heal our world.
Vision:
The Healing Group will provide knowledge and direction for those in need of healing the Body, Mind and Spirit at the time of  THE EVENT, and assist those who seek viable therapies unavailable before the EVENT, bridging between existing medical infrastructure and the alternative facilities to expand people's view of their physical, mental, and emotional health.
To do this we are organizing information for an inclusive system for healing using advanced spiritual and technological systems that will be available after THE EVENT. Information and details are being gathered from all sources, so please contribute to this effort if you can. Existing medical communities will need to know about spiritual-energy-based technologies that can be applied immediately. Please understand that spiritual healing will be much more powerful after the Event. If this is your focus please tell us what your specialty is with as much detail as possible so those with need can be directed to you.  Click to Participate.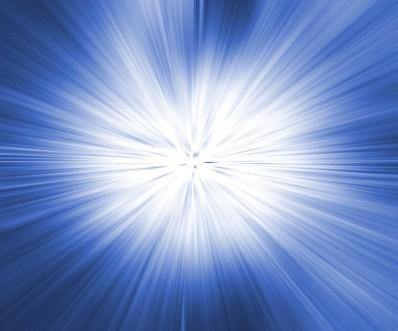 The Healing Group is here to support those in need during the transition into The New Society.Our primary focus will be education, empowerment, and training. Healing will be provided through multiple approaches and modalities.
Practical Steps to get there:
Develop an independent infrastructure and network for those who can assist at the time of The Event.
Create a calming energy through energy work and healing.
Create a hotline for panicked phone calls.
Create appropriate verbiage for everyone to use at this time.
Supply conflict management.
Dissipate fear through outreach programs.
Have a list of resources for emergencies.
Create an online downloadable booklet for preparation for The Event.
Key Action Items:
Assure that no one is alone.
Teach and explain current conditions.
Create a common message.
Rally neighborhood support.
Goals:
Create an online manual on 'Helping Yourself at The Time of The Event'.
Create a Media Kit for Healing.
Create an RSS feed.
Social media pages for the healers group such as Facebook, twitter, etc.
Recruit artists to provide poster art for a Healing Campaign.
Publicize phone hotlines with existing networks.
Liaison healers to the existing medical and societal institutions.
Get the message out on TV.
Create a YouTube channel.
Create a FAQ sheet for this time/
PLACES TO CONTACT:
Pharmacies.
Alternative Healthcare Centers.
Department of Integrative Medicine.
Veterinarians.
Social Services.
Hospital Administrators.
Nurse House Supervisors.
Hospice.
Senior Centers.
Food Banks.
Metaphysical Stores.
Free Clinics.
Churches.
Outreach Groups.
Homeless Centers.
Be Well and Rejoice!