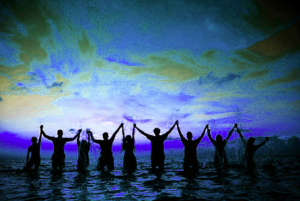 In Prepare for Change, the Event Support Groups (ESG) represent the masculine side of the local groups, and the Sisterhood of the Rose (SOTR) groups are the feminine side. While the SOTR is here to channel and anchor energies of calm, unity, softness, receptivity, through meditations and other kinds of Lightwork, the ESGs are here to take direct actions into society's organization.
They are the ones to take initiative, to have the vision, to be builders, to give things shape. While the SOTR holds the space for the necessary calm, silence, stillness we need in order to establish connection, the ESG generate movement and action. Both of these groups need to be in perfect balance and to co-operate with each other for things to unfold in their highest potential. Balance and connection of masculine and feminine energies is central in creating a world of harmony.
We are to be leaders, not bosses. Generate more leaders, not followers.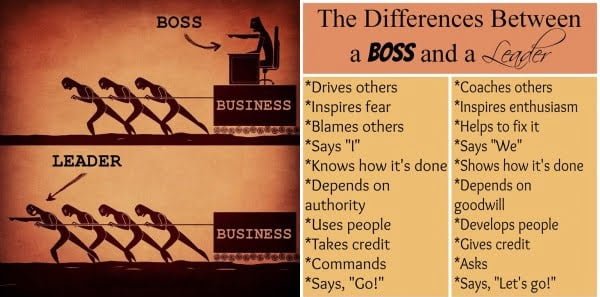 Everybody has a capacity and a potential to be a leader in various moments. Everybody also has a capacity to follow and support the initiatives of others (as long as they it resonates with us), which is the feminine energy much needed for creation. We will need to respect both aspects in ourselves and in others for the highest potential to unfold.
The leadership, masculine quality, is a natural part of harmonious life. Leadership is an individual who has an idea and simply invites others to manifest it and takes the necessary steps to organize it. It's as simple as that. It has nothing to do with behaving like a boss, superior, and telling others what to do. Leaders do not tell others what to do, they do the job as much as they can, and invite others, respecting their free will. Invitation is a key word here. True leadership requires balance, between initiative and receptivity.

Here are some of the critical tasks of ESGs before, during, and after the Event :
Establish contact with the media, whether they are mainstream or alternative, international, national or local. The Resistance will contact the ESGs who are ready and balanced enough, and help establish these contacts. This aspect is critical as the quality of media information will be critical on the day of the Event, and in the first few days after it. Choice of words and balanced energy will totally determine the outcome of the day. There is a plan specific for the media, click here to read it.


–

Contact existing leaders and explain to them what is going on. Among those who won't be arrested, most of them will be confused and have no idea what is going on. These include mayor, town council personnel, food and energy production and distribution managers, etc. The military and police department hierarchical structures will be given accurate information coming from the Resistance and positive military. They have plans in case of emergency to provide the population with basic needs they can activate if needed. However, just like in the media aspect, it is critical that the population are actors and organizers also, in order to avoid fears of martial law, and also to be truly liberated we need to be creators. There are existing documents, ready made to contact local leaders, Click here to get them.


–

Organize community initiatives. Get to know your community, the various groups and individuals who are part of it. There are many groups doing good things out there : yoga and meditation centers, local organic food movements, various community solidarity efforts. Do not contact them and tell them what to do. Do not act as if you are above them. We are not. The best thing to do is to invite all of them to work together and play their role the way they want. Give them necessary information about what is going on if you have it. The Resistance and positive military may contact the ESGs who are ready and balanced enough, and give them the keys of community centers for example, in order to organize community reunions, to share information packages, for people to gather and feel re-assured in the presence of each other, offer healing, collective meditations, etc.


–

Remember to focus on priorities. Basic vital needs first : water, food, clothing, shelter, heat. Think of organizing both short and mid/long term : immediate distribution of food and water, as well as initiate food production for the next few months. A lot of the food production has been managed by the cabal and poisoned, so we will need restructuring, probably start by investing local available land and start growing food locally. Look for, and encourage local people who can provide alternative electricity in the short term : solar panels, etc. The first focus and priority should always be that everybody is taken care of at all times. In the mid/long term, these questions will be solved much more easily thanks to huge technological and spiritual advancements. In the short term, this will require clear and focused organization.
[/su_list]