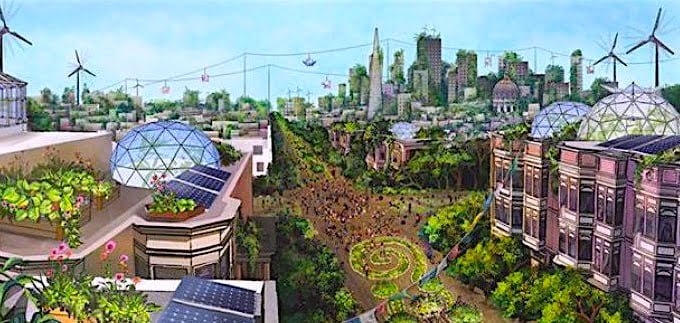 New Society Intentional Communities are the tool for humanity to lift our culture to a higher level and help one another toward ascension. Integrity, knowledge and love provide the basis for social advance at every level, leading us all toward unity in a galactic society.
If you are interested in participating with others to form a New Society Intentional Community the form below is provided for this purpose. By completing this form you will join an ongoing effort to establish advanced spiritual New Society Communities throughout the world.
The New Society Intentional Communities Program  This high level design program addresses the integration of new technologies and philosophies into the daily lifestyles of everyone living on Earth. New paradigms of science and human consciousness will give rise to new lifestyles emphasizing association with like-minded others to enable greater personal growth. The release of our societies on Earth from the control matrix of banking, energy, petrochemicals and pharmaceutical health care will create a need for ways of living allowing people to remain in their neighborhoods and use their time and effort to have fulfilling lives within walking distance of their homes.
In this new society, travel will be optional rather than required.  The role of PFC in bringing about this new lifestyle is extrapolated from our emphasis on communities of mind using the Internet to create technical alignments that can get things done.  In this case an alignment of philosophy with technical competence, to connect people capable of creating a layered design for community services based on the new technologies is the advantage and reason for our involvement.
If  participating in the creation of new communities feels right for you, please join the discussion.
This list allows everyone involved in the Nature Restoration Program to share insights and knowledge. Until this program is funded we will free to discuss what is possible and who may be able to help us, etc.
Address your emails to: pfc-new society communities [email protected]
Go to the Google Groups site to read the forum threads. https://groups.google.com/forum/#!forum/pfc-new-society-communities-discussion   Remember you need to be signed up for the list to access it!