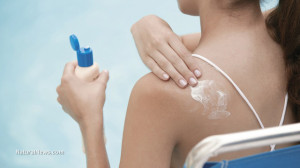 Sunday, May 11, 2014 by: Jonathan Benson, staff writer

(NaturalNews) The merits of regular sun exposure for optimal health have been reiterated by one of the most comprehensive studies yet to look at the connection between vitamin D and early mortality. Researchers from Sweden, after compiling the results of a 20-year research project they started back in the early 1990s, found that avoiding natural sunlight, or slathering yourself with sunscreen every time you go outside, can actually double your risk of premature death.
The study out of the Karolinska Institute in Solna evaluated nearly 30,000 women over the course of two decades, tracking their outdoor behaviors in conjunction with rates of cancer and early mortality. During this time, the women were asked to fill out questionnaires at certain intervals indicating how often they went to tanning salons or spent time outside in direct sunlight without sunscreen.