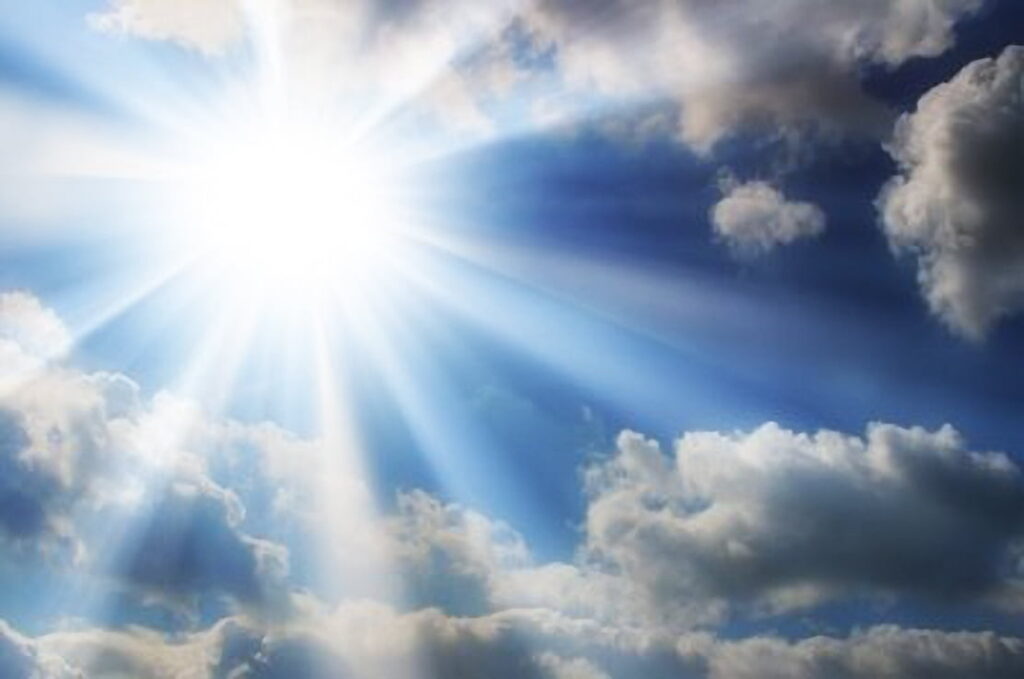 It has repeatedly been said that the Reset would only take place when we were at peace. For undisclosed reasons the US annd Russia put a Cease Fire/ Truce in place in Syria effective no later than February 28th.  Yesterday Russia told the Syrians in Damascus to not return fire when the al Nusra Front shelled a suburb with artillery rounds. For some reason the Truce is being enforced. Why?
Why not be optimistic?
POOF SAID:
The troops are hard at work, as we have said so many times; but to put it bluntly, this is the hardest and most stressful time they have had now in months. Many loopholes are being closed and some others ae not so easily fixed. Every time one hacker's MO is discovered there is another who has filtered through.. Not only do the troops have to be mindful of such but also they have to pay hackers themselves to double check the strength of their own fixes. 
On other fronts, the playful nature of the troops has been a big relief and lessened the stressors that have been chewing away at their health. If any one person had to deal with the level of mindful mechanisms and the manner in which these mind games are played there would be far less mockery and far less negativity. 
We hear and we do read about all those who wish to silence the Zapster Boy but if they were successful then one must ask how would any one ever know any of the shenanigans going on. Save your energy. You are going to need it.
Get ready for a VERY Happy Spring!!…P…
SUSAN SAYS: 
Well with all the incredible news I'm finally hearing all I've got to say is: "are you ready?"  Have you done your homework or have you still just felt sorry for yourself… it's on you now..get ready, get set , GO!!!  Susan
ZAP SAYS:
HI ALL
PREAMBLE:
GOOD NEWS EVERYONE ON THIS 144TH ZAP!
BACKGROUND:
OVER THE YEARS, INSIGHTS WERE PROVIDED IN THESE MESSAGES THAT ALLUDED TO, AND ELUCIDATED ON CERTAIN PRECEPTS, EVENTS AND INTELLIGENCE, THESE BEING:
1. ALL IS ONE AND ONE IS ALL AND WE ARE ALL PART OF EACH OTHER – WE ARE BUT PIECES OF INDIVIDUATED DIVINITY THAT HAVE "FORGOTTEN" OUR HIGHER SELVES AND THE DIMENSIONS OUT THERE ELSE WE WOULD KINDA GET COLORED IN OUR EXPERIENCE HERE – THE POINT OF OUR EXISTENCE IN THIS FORM
2. UPSTAIRS HAS PROVIDED THE DIVINE PLAN FOR HUMANITY
3. THIS IS A PLANET OF CHOICE. FREE WILL. UPSTAIRS IS GOVERNED BY STRICT RULES. THERE IS NO DEVIATION FROM OBSERVING THEM UNLIKE HERE WHERE ANYTHING GOES. THIS IS AN EXPERIMENT. THE PETRI DISH IF YOU WILL.
4. A LONG TIME HAS PASSED FOR HUMANITY, AND WE HAVE GONE THROUGH THIS EXPERIMENTAL CYCLE YET AGAIN (7TH TIME I AM TOLD) AND THIS TIME, A SINGLE PERSON MADE THE DIFFERENCE AND MADE THE LEAP REQUIRED TO PROVE THE EXPERIMENT – BY THE WAY THIS HAPPENED WHEN I SPOKE TO IT ABOUT A WEEK OR SO BACK
5. THE TIME OF THE PARADIGM SHIFT, THE GLOBAL RESET IF YOU WILL, IS AN ONGOING AND ACTIVE PROCESS THAT IS ABOUT TO COMPLETE NOW THAT ALL THE REQUIRED ELEMENTS ARE IN PLACE
6. ON THIS PLANET AT THIS TIME OF CHANGE, IT IS NOT ABOUT THE MONEY ANYMORE, BUT PEOPLE
7. THE DISCLOSURE OF OUR RELATIONSHIP WITH OTHER RACES OUTSIDE OF THIS PLANET IS ABOUT TO TAKE PLACE, AND WE WILL JOIN IN THE GENERAL GALACTIC FAMILY
8. THIS WILL BEGIN COMMERCE WITH THE OUTSIDE
9. MEMBERS OF THE GALACTIC FEDERATION, THE GOVERNING BODY OF COMMERCE LANES AND CENTRAL TO THE WAY OF LIFE OUTSIDE THIS PLANET, ADHERE TO VERY STRICT RULES THAT GOVERN THE COSMOS THROUGH DIMENSIONS – THIS IMPACTS CERTAIN ENERGY CREATION DEVICES THAT DRAW POWER OF THE ALL THAT IS WHERE CERTAIN PARTS ARE ADVERSELY AFFECTED, AS THAT ENERGY DEPLETION FROM THAT PLACE THREATENS LIFE THERE…NOT ALLOWED – THE OTHER ZERO POINT DEVICES ARE OK 
10. THEY IN TURN ARE GOVERNED BY THE FOUNDATION OF THE RULES – THAT FOUNDATION IS THE OPPOSITE OF OUR CHOICE AND FREE WILL ABILITIES
11. THE INCLUSION OF OUR PLANET IN THE GALACTIC ORDER WAS ACCOMPLISHED A WEEK OR SO BACK – I WROTE ON THIS BUT DID NOT SAY TOO MUCH – THE ALTERIANS AND TWO OTHER RACES BESIDES OURS WERE ADMITTED, SO NO MORE EATING HUMANS ALLOWED I GUESS
12. THE FEDERATION HAS BEEN HERE A WHILE NOW, AND IS CURRENTLY WORKING WITH GOVERNMENTS ATTEMPTING TO REACH A CONSENSUS AS TO THEIR DISCLOSURE TO OUR HUMANITY
13. THIS WAS NOT POSSIBLE BEFORE BECAUSE OF GREED AND EGO
14. THE LEADERS OF COUNTRIES, CORPORATIONS, AND BEHIND THE CURTAIN SECTS, FACTIONS, SOCIETIES, TRUSTS, ETC, AND THE RESPECTIVE BUREAUCRACIES, KEPT SILENT AS TO THE RELEASE OF THIS INFORMATION BECAUSE OF SQUABBLING OVER CONTROL OF TECHNOLOGY THAT WOULD COME OUT – LOT OF MONEY INVOLVED,
AND THE FOLLOW THE MONEY TRAIL APPLIES HERE – AT TIMES IT APPEARED THAT THE VIOLENT EFFECTS OF THIS SILENCE AND ITS DERIVATIVES WOULD THROW US ALL UNDER THE BUS, BUT INSTEAD WE WIN – MANY GOT HURT OR KILLED OVER THE CENTURIES FOR THE SAKE OF THIS SILLINESS WE ARE DEALING WITH RIGHT NOW CALLED MONEY AND THE CONTROL THEREOF
15. THEY DID NOT HAVE TO SCRATCH THEIR HEADS LONG TO FIGURE OUT THAT THERE WAS LIMITED TIME BEFORE CONTROL WAS TAKEN AWAY FROM THEM BY THE CIRCUMSTANCES AND EFFECTS OF DISCLOSURE, AS MANY HELPFUL TECHNOLOGIES AND IDEAS WOULD REPLACE THEIR OWN MONEY MAKING TECHNOLOGIES AND IDEAS THAT ARE CAUGHT IN A DARK LOOP OF CAUSES AND THEIR EFFECTS TO THE DETRIMENT OF OUR HUMANITY – THE ENSLAVEMENT
16. SO THE DISCLOSURE WAS LIMITED TO A FORM THAT WOULD DIVERT ATTENTION AWAY FROM THE OBVIOUS OBSERVATIONS OF UFO'S AND THEIR REALITY, BY CREATING THE "SECRET COVER-UP" FORM THAT FED CURIOSITY AND KEPT CONSPIRACY THEORISTS WITH AMPLE FOOD TO SHIFT THIS UNWANTED ATTENTION FROM THE REAL MATTER OF THEFT (THE RAPE AND PILLAGE OF HUMANITY) AND THE CONNECTION THERETO – THIS IS ABOUT TO GO AWAY AND THE DISCLOSURE WILL TAKE PLACE SHORTLY
17. THE CHINESE ROYAL FAMILY AND THE EUROPEAN ROYALS HOLD THE KEYS TO THE MATRIX WEALTH OF OUR HUMANITY – THEY HAVE KEPT THIS TRUST FOR A VERY LONG TIME
18. THE DARK SIDE, KNOW COMMONLY AS THE CABAL, HAS RAPED AND PILLAGED HUMANITY FOR A VERY LONG TIME THROUGH ENSLAVEMENT OF VARIOUS FORM, AND ATTEMPTED TO WREST THIS WEALTH FOR THEIR OWN GAIN
19. THE VEGETABLES IN POWER AND THE TARGET OF THE FAMOUS FLYING PURPLE PIGS, DO NOT HAVE THE BEST INTEREST OF THEIR CHARGES EITHER IN MIND OR IN HEART – THEIR SHENANIGANS IN THE LAST SEVERAL DECADES CAN BE MORE APTLY DESCRIBED AS AKIN TO THE ORGANIZATION OF A MONKEY SHIT FIGHT – I AM SURPRISED THAT THE CLEANERS IN THE HOUSE AND SENATE DO NOT GET THE HIGHEST PAID JOB IN THE COUNTRY WHILE HAVING TO WEAR ENVIRONMENTAL SUITS
20. THE CABAL BANKSTERS CARRY THE RAPE AND PILLAGE OF OUR HUMANITY
21. PEACE IS MORE PROFITABLE THAN WAR – THE PURPOSE OF THE MONEY COMING OUT NOW IS TO SET THE STAGE FOR MAJOR PROSPERITY AND THE CLEANUP OF OUR PLANET THROUGH THE RECONSTRUCTION PROJECTS, AND GET RID OF POVERTY
22. LOGICALLY, AND IN ACCORDANCE WITH THE DIVINE PLAN, PEACE IS MORE DESIRABLE AS IT ALLOWS FOR STABILITY AND THE ABILITY TO GROW – THAT IS WHERE THE REAL GROWTH AND PROSPERITY POTENTIAL IS – THAT IS HUMANITY'S EVOLUTION RIGHT NOW
23. HUMANITY WILL HAVE THE PREDICTED 1,000 OF PEACE AND PROSPERITY – THIS IS THE PURPOSE OF THE THINGS AND EVENTS THAT ARE TRANSPIRING RIGHT NOW
24. THE EDICT FROM A YEAR AGO FROM UPSTAIRS WAS THAT THE POWER OF SUCCESS WOULD RULE – THE CHANGE WILL DEFINITELY BRING MUCH SUCCESS EVERYWHERE FROM SMALL TO BIG ENTERPRISE
25. WE HAVE BEEN DEALING WITH THREE PRIMARY THINGS THAT PREVENT ANY TRANSACTION FROM COMPLETING SUCCESSFULLY: GREED, JEALOUSY, AND A SCREWED UP EGO (JEALOUSY BEING THE MOST INSIDIOUS) – THIS IS CHANGING RAPIDLY NOW
INSIGHTS:
THE ELEMENTS ABOVE PAINT A REASONABLY CLEAR PICTURE OF THE MACRO VIEW AND WHAT STAGE WE ARE AT. THE G20 SUMMIT IN SHANGHAI IN A COUPLE OF DAYS IS A MILESTONE SUMMIT AS MANY ITEMS WILL BE SET IN MOTION FOR THE RESET WHERE WE CAN EXPECT SIGNIFICANT CHANGES TO BE AGREED TO AND ANNOUNCED.
OVER TIME, I HAVE EXPLAINED CERTAIN RELATIONSHIPS WITH THE ROYALS AND PROVIDED SOME INSIGHT INTO THEIR INNER WORKINGS AS BEST AS I COULD GIVEN A LIMITED SCOPE OF THE THINGS I COULD SAY. I HAVE FOCUSED MORE ON INSIGHTS ON THE CHINESE SIDE.
ALTHOUGH BOTH SIDES HAVE THE SAME GOAL, AND ARE THE MAIN PROPONENTS OF THE DIVINE PLAN, THE TWO HAVE NOT FULLY MET UNTIL RECENTLY AS REQUIRED TO PUT THE TWO HALVES TOGETHER TO RELEASE THE WHOLE. MANY ATTEMPTS HAVE BEEN TRIED OVER THE YEARS, AND I WAS PARTY TO SOME OF THESE. GREED AND EGO HINDERED ALL ATTEMPTS AND NOTHING WORKED ALTHOUGH WE CAME CLOSE A FEW TIMES.
I WILL TELL YOU THAT THE EUROPE SIDE OPENED THE DOOR MANY TIMES AND HOPED SOMETHING WOULD WORK. THE CHINESE SIDE HAD DIFFICULTY IN BRINGING TOGETHER THE OTHER HALF TO THE TABLE, NOT FOR WANT OF TRYING, BUT BECAUSE OF THE COMPLEXITY OF THE PROCESS FROM THEIR SIDE.
THE OBSTACLES CENTERED AROUND SOME KEEPERS' INABILITY TO SEE CLEARLY THEIR FULFILLMENT OF THE MISSION TASK ENTRUSTED TO THEM, AND INSTEAD CONTINUED TO ENGAGE IN ILLEGAL ACTIVITIES.
THE ORIGINAL KEEPERS THAT WERE GIVEN THE RESPONSIBILITY OF GUARDING A PORTION OF THE MATRIX FUNDS, BEFORE THEY PASSED, GAVE THE INSTRUCTIONS ON THE MISSION TASK TO THEIR SONS AND DAUGHTERS (HERITORS) WHO REPLACED THEM. OVER TIME, THE SUCCEEDING GENERATIONS LOST THE INSTRUCTIONS DURING THE HAND-DOWNS, AND THEY HONESTLY BELIEVED THAT THE WEALTH WAS THEIRS BUT WITH CONDITIONS THEY DID NOT KNOW THE WHOLE STORY OF.
THE INSTRUCTION SET ON THE CONDITIONS AND HOW TO PERFORM THE SURRENDER OF THE WEALTH TO THE MASTER AND RECEIVE THE REWARD, WAS ESSENTIALLY LOST AND THE CURRENT GENERATION BELIEVES THAT THE WEALTH THEY GUARD IS ACTUALLY THEIRS PASSED DOWN FROM THEIR GREAT GREAT GREAT GRAND FATHERS AND MOTHERS. THEY CAN NOT FULFILL THE SURRENDER WITHOUT THE FULL INSTRUCTION SET AND RECEIVE THE REWARD.
THE INSTRUCTIONS WERE QUITE SIMPLE FROM THE TOP DOWN (THE DETAILS OF THE PROCESS WERE A COMPLEX SET OF CHINESE PUZZLES SO TO SPEAK). THE TOP DOWN IS:
"WHEN THE MASTER COMES BACK, YOU WILL GIVE HIM BACK THE BAGS OF GOLD, AND RECEIVE YOUR REWARD"
OVER TIME, THE MEANING WAS DILUTED AND DISREGARDED 
THEY ATTEMPTED TO ACCESS THE WEALTH, BUT COULD NOT UNLOCK THE ACCOUNT BECAUSE THEY LACKED THE OTHER HALF THAT WAS TO BE AT THE SURRENDER AND REWARD STAGE. THIS IS WHERE THE SCAMS AND FRAUDULENT PAPERWORK HAS COME FROM AS THEY GAVE POWER OF ATTORNEY OR CORPORATE RESOLUTION TO PEOPLE THAT CLAIMED THEY COULD ACCESS AND RELEASE THE ACCOUNTS, AND RECEIVED MONEY IN EXCHANGE.
THIS ILLEGAL LEGAL ACTIVITY IS MUCH LIKE SELLING THE HISTORIC BONDS THAT ARE SUCH A FOCAL POINT OF ATTENTION AT THE MOMENT. BOTH ACTS ARE ILLEGAL IN THE RULES OF GUARDIANSHIP. YOU DO NOT TOUCH OR ATTEMPT TO TOUCH THE WEALTH IN YOUR KEEP. IT IS NOT YOURS. 
THE PEOPLE TIED TO THESE ACCOUNTS, AFTER PAYING MILLION DOLLAR FEES TO THE KEEPER, COULD NOT DO ANYTHING BECAUSE THEY LACKED THE REAL AUTHORITY TO DO SO, BUT THEY WERE NOT TOLD THIS. MILLIONS WERE SCAMMED IN THIS MANNER THAT PROLIFERATED THE LIFESTYLE OF THESE POOR LOST (MILLIONAIRE) KEEPERS WHO COULD NOT WITHDRAW EVEN 1 DOLLAR TO BUY COFFEE WITH. TINY COFFEE I KNOW.
SADLY, BECAUSE OF THE LACK OF KNOWLEDGE OF THE PROCESS, AND GREED, THE MAJORITY OF THE KEEPERS DID NOT PERFORM AS REQUIRED, AND THE MASTER ACCOUNTS THEY WERE RESPONSIBLE FOR WERE LOST TO THE PROCESS AND COULD NOT BE UTILIZED IN THE SETTLEMENT AND COMPENSATION PROCESS. 
UPSTAIRS, LONG AGO, MADE PROVISION FOR UP TO A 90% LOSS OF THE WEALTH IN THIS MANNER, AND AS LONG AS 10% WAS AVAILABLE FOR THE PROCESS THE WEALTH COULD BE UNLOCKED AND RELEASED FOR THE BENEFIT OF OUR HUMANITY.
GRANDFATHER IN CHINA MOURNED THESE LOSSES GREATLY, BUT THERE WAS MORE THAN 10% LEFT. MANY ELDERS WERE BLACKLISTED IN THE CLEANUP. MANY ELDERS DIED FROM HEART ISSUES (EVERY MONDAY LIKE CLOCKWORK) AS UPSTAIRS REMOVED THEIR PROTECTION. GREED AND EGO DO NOT WORK UP THERE.
SO HERE WE ARE AT THE TURNING POINT. RIGHT NOW, THEY ARE GETTING THE AGREEMENTS AGREED TO IN THE BACK ROOMS BEFORE THE G20 SUMMIT BEGINS. ON MARCH 1, THEY WILL BEGIN THE SUMMIT. WE AWAIT GOOD RESULTS.
THE FOLLOWING INFORMATION WAS PROVIDED FROM MY BROTHER IN THE CHINA FAMILY SIDE, AND THE ELEMENTS SPOKEN TO THERE ARE IN KEEPING WITH THE ABOVE, AND THE STATE OF AFFAIRS AS I WAS APPRISED OF. USE YOUR OWN DISCERNMENT TO UNDERSTAND THE INTER-RELATIONSHIPS SHOWN HERE.
On Friday, February 26, 2016 5:44 AM,
The "Final Peace" of the Puzzle Will be Put in Place Today
Anonymous Intel SITREP
Thursday – 11:11:00 – 2.25.16
Gradual events over the past days, weeks, months, years and decades have lead up to this day. 
The "final peace" of the puzzle will be put in place today between 6-8AM CST ? (Sunrise in Beijing is 6:54Pm or anytime between ?5-7PM EST). As all macro RV matters must be completed prior to the G20 Meetings beginning on March 1 per Galactic counsel. This includes redeeming the bulk of private groups via off site bank location centers which begins with public 800 appointment numbers being released. Everything has long been made ready at the 5,500 redemption locations and call centers.
All bank branches will be brought on-line after the G20 meetings.
Yesterday's scheduled 6-8pm EST release was shut down due to severe weather conditions engulfing the entire Midwest and East coast regions (40% of the US population was going to be negatively affected, as well as 30% of Canada (Ontario). So the PTB deferred the RV kick off to Thursday PM.
Be advised that this sudden weather pattern was artificially created by the Dark Nobility/Rothschild's as yet another delay to keep the RV from happening prior to the G20 meetings back wall. Also, know that their last second "performance ping pull back" created a similar delay to disrupt RV/G20 timing.
Galactic negotiators calmly laid out new terms, and it went something like this: "Either complete the agreement you have already made or lose all your central banks, as well as activate the removal of your bloodline from the face of the earth. "??????? So in a moment of inspired enlightenment, the long-time dark nobles/cabal bankers signed off and allowed humanity forward." Oh, thank you merciful dark ones. The Light will take it from here thank you very much.
Remember, either everyone or no one moves forward. God or not God … and all must decide to follow the mandate of Heaven or be excused from existence… this is to be done by free will per Universal Law… no exceptions, even for the darkest of dark hats.
It's well known inside government/intelligence circles that there are many other discussions and announcements to be had/made during the G20 meetings that go far beyond the scope of a global financial reset.
Extra terrestrial disclosure will be a major topic of discussion: who, what, where, when and why will all be addressed (i.e. mass consciousness introduction). Also land mass is to be reset or remapped, such as ancient Babylon, plus the old Ottoman and Khazarian Empires. Both boundaries and governments will be returned to a harmonious frequency, which will greatly affect Israel, Palestine, Lebanon, Jordan, Syria, Turkey, Ukraine, Armenia, Iraq, Iran, Yemen, Oman and Saudi Arabia.
NESARA will also be a big topic of discussion for world leaders. Exactly how to inform the mass populous of this new debt free and abundant resource reality. New technology release responsibilities, including science, communication, manufacturing and press events, will also be handed out to different nations and leaders.
Historical disclosures will also be handed to different nations and leaders, as its now time to find out what really happened on Pearl Harbor, 9/11, USA, Inc, New Republic, Crown Temple Bar Association, the IRS, Homeland Security & Patriot Act Fraud, Area 51, Genetic Alteration, Cloning, Black Military, Secret Space Program, Middle East Peace, The Vatican, dark energy portals such as Syria, Haiti… etc..
The truth is all going to come out now… one, after the other, after the other, after the other… and this is why the cabal fought so hard from allowing any piece of this massive truth puzzle to be put into place… as they will ALL be fully exposed as humanity's enslavers… many who you have placed your absolute faith and trust in across a variety of cultural industries… hence why they earned the name "cabal" which literally means secrete clique or faction.
Galactic advisers will be present, just as they have always been… and obviously now a little more accessible and open to all. Remember, the universal tether of bondage has been removed… so anything that serves humanity's greatest good may now come into the light of day and on-line. Expect many positive changes rather rapidly now.
And for those skeptics reading this, please table your disbelief till after your redemption appointment. As once you experience the full weight of the blessing bestowed on you/humanity via finance, you'll perhaps open your horizons to other macro changes planned and forthcoming in the coming days, weeks, months, years and decades.
As for currency rates, they're escalating by the hour. Know that all participating banks must redeem all submitted currencies… so it may be wise to look at this redemption experience as if you were walking up ?on ?a dinner buffet with the best tasting food on the planet… and while you ?initially ?want to eat everything because you're ravenously hungry (short-term?), you know that eating too much will pain your body (long-term?)?.
So maybe look to achieve a specific goal per see, one that creates optimal balance in your life versus getting ?the highest possible number or interest rate. ?That said, by all means put enough on your plate so that when you leave your appointment you feel full/content … and make sure you get a take home doggie bag for future generations:)
It should now be obvious to all paying attention that humanity and Earth (Urantia) are coming out of financial, physical, spiritual and energetic bondage/bankruptcy together and simultaneously… as this is what the Galactics referred to years ago as "the hard way" versus slowly integrating each phase of the great transition over a much longer period of time, known as "the easy way." So be it.
….So enjoy your blessing. Go slow. And remember, attaining divine consciousness is always more valuable than attaining digital credits… because what is truly occurring today and everyday thereafter is part of a continuous, larger spiritual transition versus just a singular, unprecedented banking transaction.
….* Oh yeah, the truth about two flood submerged continents, Atlantis (Atlantic Ocean) and Lemuria (Pacific Ocean) will be coming out as well:)
WISE WORDS…GO SLOW. PLEASE DO AS GETTING THE ORGANIZATIONAL EFFECTS OF A MONKEY SHOWER IS ALL TOO EASY, SO BE AWARE OF THAT. ALL OF THESE THINGS THAT DO NOT MAKE SENSE WILL NOW VANISH. THE STAGE IS SET AND THE FUNDS ARE GOING TO BE HERE VERY SOON. IN THE WORDS OF ANOTHER BROTHER, I TAKE THEM AS MY OWN WHEN I SAY:
FOR ALL YOU THAT HAVE SUPPORTED THIS WORK WE DO, AND STILL HELP AT THIS CRITICAL STAGE, THANK YOU FOR YOUR INCREDIBLE SPIRIT AND PATIENCE. IT IS PEOPLE LIKE YOU THAT WILL CHANGE THE WORLD INTO HEAVEN ON EARTH. WE ARE AT TIMES CALLED TO ENDURE MORE THAN WE THOUGHT POSSIBLE ONLY TO FIND WE ARE AMAZINGLY RESILIENT AND STRONG.
EACH OF YOU HAVE BEEN PROVEN IN THE REFINER'S FIRE AND ARE A POLISHED GEM THAT WILL LEAD THIS WORLD TO A BETTER PLACE. I STAND AMAZED AT THE PEOPLE AROUND ME IN THIS COMPANY. I WOULD PUT YOU UP AGAINST ANY THIS WORLD HAS TO OFFER. YOU ARE THE BEST OF THE BEST.
YOU'VE HEEDED THE CALL. YOU'VE SHOWN UP FOR YOURSELF AND OTHERS. I TOAST YOU MY FRIENDS OF NOBLE CHARACTER. YOU ARE THE BEAUTIFUL ONES WITH HEARTS TO LEAD THE WORLD. TAKE CARE, WE ARE ALMOST THERE, AND WE WILL CELEBRATE TOGETHER!
GOD BLESS.
IN SUPREME GRATITUDE.
LOVE AND LIGHT, IN OUR SERVICE
ZAP
"GOD IS; I AM; WE ARE". "BE GOOD, BE LEGAL, TELL TRUTH"
FEBRUARY 28, 2016. COPYRIGHT ZAP 2013-2016
Your contributions to support our work is greatly appreciated. Please go to: www.paypal.com and send to [email protected] via "friend or family. We send thanks and much gratitude to those who have generously supported us. We could not continue without your help. If you have a problem, please contact [email protected]
Consultations, continue…
Love and Kisses,
 'The Office of Poofness"
 Susan, ZAP and Staff
__________________________~|~__________________________
COLDPLAY
"Brothers & Sisters"
 Brothers and sisters unite
It's the time of your lives its the time of your lives
Break down, break down
Got to spread love around, got to spread it around
Brothers and sisters feel fine
It's the time of your lives, it's the time of your lives
There's no sound, no sound
Like this feeling you found like this feeling you found
But just stay down
Cause sometimes you feel
So stay down
And sometimes you feel
And it's me they're lookin' for
And it's me, I will never survive
But we'll be around some more
Brothers and sisters unite
It's the time of your lives, it's the time of your lives
Breakdown, breakdown
Got to spread love around, got to spread it all around
But just stay down
And sometimes you feel
So stay around
And sometimes you'll feel
And it's me they're looking for
And it's me, I will never survive
But well be around some more
It's gonna be alright
It's gonna be alright
It's gonna be alright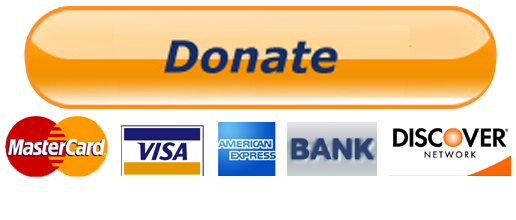 Your Tax Free Donations Are Appreciated and Help Fund our Volunteer Website and Orphanage
Disclaimer: We at Prepare for Change (PFC) bring you information that is not offered by the mainstream news, and therefore may seem controversial. The opinions, views, statements, and/or information we present are not necessarily promoted, endorsed, espoused, or agreed to by Prepare for Change, its leadership Council, members, those who work with PFC, or those who read its content. However, they are hopefully provocative. Please use discernment! Use logical thinking, your own intuition and your own connection with Source, Spirit and Natural Laws to help you determine what is true and what is not. By sharing information and seeding dialogue, it is our goal to raise consciousness and awareness of higher truths to free us from enslavement of the matrix in this material realm.