Its liabilities already exceed assets, yet the company needs to take out another $10 billion to pay its bills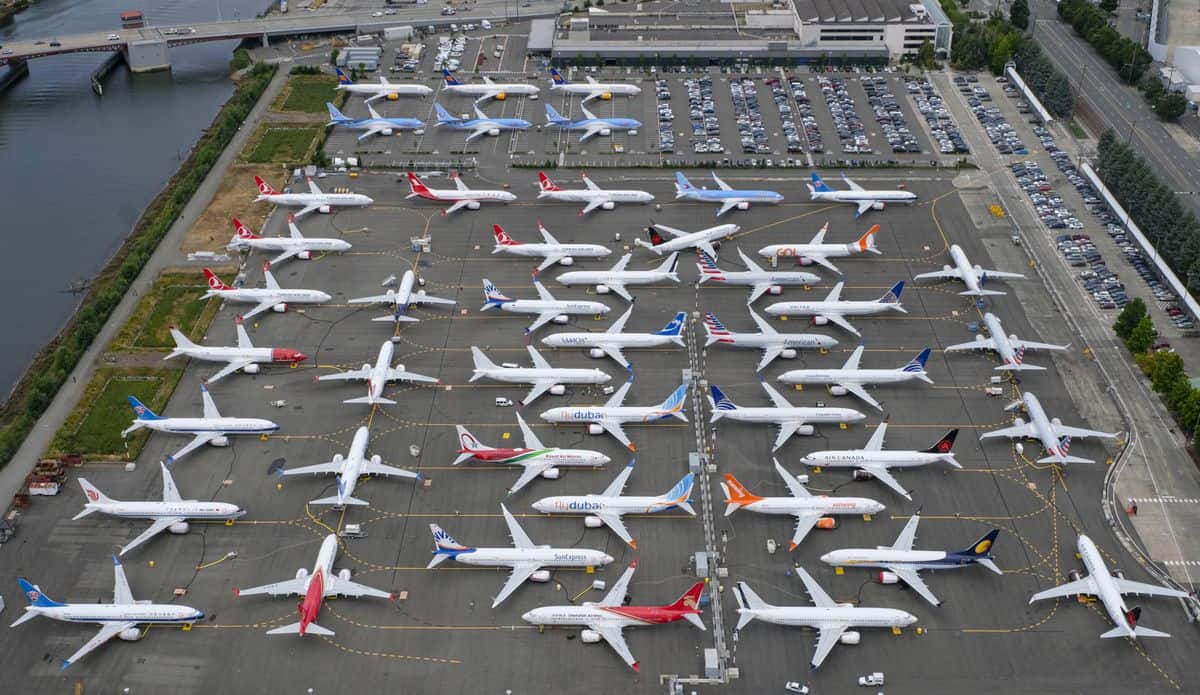 The Boeing 737 MAX saga continues and it now threatens to bring the company to the brink of insolvency:
Boeing now projects the 737 MAX won't get Federal Aviation Administration (FAA) clearance to fly until midyear, about three months further out than previously expected, in a delay that could stretch the plane's grounding to more than 15 months.
The MAX was grounded in March 2019 after two crashes of the plane type cost the lives of 346 people and revealed significant problems with the ill constructed Maneuvering Characteristics Augmentation System (MCAS) and other parts of the plane.
The cause of the new delays are additional problems with the planes' Flight Control Computers:
The issue is in the plane's flight-control computer software. It was confined to how it performs validation checks during startup and doesn't involve its function during flight, the people said.The problem came to light when the latest version of the software was loaded onto an actual aircraft, according to one of the people. While it has been tested on planes in flight, most of the software reviews have occurred in a special simulator used by engineers on the ground.
…
Boeing has been working for more than a year on fixing software to ensure that MCAS is safe. The process has been bumpy at times as new glitches arose and tension flared with regulators.
This will come as no surprise for Moon of Alabama readers. Last June we discussed in detail how the necessary changes to the software of the old FCCs were likely to lead to new trouble:
Boeing says that it can again fix the software to avoid the problem the FAA just found. It is doubtful that this will be possible. The software load is already right at the border, if not above the physical capabilities of the current flight control computers. The optimization potential of the software is likely minimal. MCAS was a band aid. Due to the new engine position the 737 MAX version had changed its behavior compared to the older 737 types even though it still used the older types' certification. MCAS was supposed to correct that. The software fix for MCAS is another band aid on top of it. The fix for the software fix that Boeing now promises to solve the problem the FAA pilot found, is the third band aid over the same wound. It is doubtful that it will stop the bleeding.
…
Boeing's latest announced time frame for bringing the grounded 737 MAX planes back into the air is "mid December". In view of this new problem one is inclined to ask "which year?"
It is estimated that each month the 737 MAX stays grounded will cost the company at least $1.5 billion. This month Boeing halted its 737 production line but it has not laid off any of its workers. This will further increase its costs. The cost per month will increase if the grounding continues for long. A slow delivery of the 400 mothballed 737 MAX Boeing built last year will have to be followed by an equally slow ramp up of the production of new planes.
It will take until 2023 for Boeing to come back into some normal state.
After the previous CEO Dennis Muilenberg was fired, the new CEO, former Boeing board member David Calhoun, will try to blame everything on his predecessor. On January 29 Boeing is expected to announce its fourth quarter results. It will likely take a very large charge on top of what it had already announced:
Analysts expect further large charges on top of the $9.2 billion in costs that was projected through September, the first six months of the grounding. That consisted of a $5.6 billion write-off to cover compensation to airline customers and suppliers, plus $3.6 billion in increased future 737 manufacturing costs due to the extended period at lower production rates.

Next Wednesday, Boeing must now update those cost projections for a further nine months from September through June.
The total loss due to the 737 MAX failure is now estimated to reach $25-30 billion.
Under its previous policies Boeing increased its share price by buying back huge numbers of its own shares. That money should have been invested in new airplane types or be kept as reserve. Boeing is now bleeding cash and needs to take up more debt to stay solvent:
The first thing to know about Boeing's mad scramble to line up "$10 billion or more" in new funding via a loan from a consortium of banks, on top of the $9.5 billion credit-line it obtained in October last year – efforts to somehow get through its cash-flow nightmare caused by the 737 MAX fiasco – is that the company blew, wasted, and incinerated $43.4 billion to buy back its own shares since June 2013, having become a master of financial engineering instead of aircraft engineering.
…
The second thing to know about Boeing's mad scramble to borrow another $10 billion is that it already has a huge amount of debt and other liabilities, and that its total liabilities ($136 billion) exceed its total assets ($132 billion) by about $4 billion as of September 2019, meaning that it has negative net equity, that the share buybacks have destroyed its equity, which is what share buybacks do to the balance sheet.It also means that every dime in "cash" and "cash equivalent" listed on the balance sheet is borrowed.
Taking up new debt will be costly for Boeing:
On Friday, Fitch Ratings downgraded Boeing's debt rating. It cited uncertainty about when the Max will fly again, the challenge of catching up on deliveries that were halted last April, rising debt, and risks posed by fines, lawsuits and a damaged reputation.
…
Moody's Investors Service, which cut Boeing ratings on Dec. 18, signaled this week that another downgrade is possible because of a likely long and costly fight to regain confidence even if the Max returns to service relatively soon.
Boeing uses an unusual accounting method that allows it to book costs as profits:
Rather than booking the huge costs of building the advanced 787 or other aircraft as it pays the bills, Boeing—with the blessing of its auditors and regulators and in line with accounting rules—defers those costs, spreading them out over the number of planes it expects to sell years into the future.

That allows the company to include anticipated future profits in its current earnings. The idea is to give investors a read on the health of the company's long-term investments.
The method can work when the estimates of future production costs, sales prices and the number of planes to be built are accurate. But the unexpected current expenses for the MAX will now have to be shared over the number of future planes Boeing customers will be willing to take.
Future MAX pilots will have to take mandatory simulator sessions. That makes the new plane less attractive to airlines that fly the 737 NG.  While Boeing has 5,000 orders for the MAX on its books that number is likely to shrink significantly. Boeing will have to ask for higher prices or it will have to cut its margin on each future plane. The cash cow that the MAX once was might well turn into a loss creating product.
That is why Yves Smith had warned that Boeing's unusual accounting practice could kill the company:
If Boeing and the FAA are still at loggerheads in six months, with still no date for the 737 Max going into service, it isn't just that pressure on Boeing's suppliers and customers will become acute, perhaps catastrophic for some. Boeing's practice of booking future, yet to be earned, profits as current income means persistent negative cash flow could lead to an unraveling. The last time we saw similar accounting was how supposedly risk free future income from [Collateralized Debt Obligations] was discounted and included in the current earnings of banks. Remember how that movie ended?
The unstable financial situation and the 737 MAX are not the only problems Boeing has.
Each of Boeing's main products has its own trouble.
Airlines flying the Boeing 787-10 have have complained about the quality of the planes:
The specific issues described by numerous airlines were consistent with past whistleblower complains and news reports. KLM Royal Dutch Airlines described the factory's quality control as "way below acceptable standards" when talking about a new 787-10 delivered in spring. Among several issues noted were loose seats, missing and incorrectly installed pins, nuts and bolts not fully tightened, and a fuel-line clamp left unsecured.
This week Boeing's new 777X twin aisles plane is supposed to take to the air for the very first time. The 777X has yet to be certified. Boeing had planned to use a so-called grandfathering certification by claiming that the 777X is only a derivative of its successful triple seven airplane. The certification of such a 'changed product' is much less bothersome and faster than the certification of a new type of airplane.
But after the two MAX crashes international regulators prepared a Joint Authorities Technical Review report which heavily criticized the 'changed product' rules used by the FAA and Boeing to certify the 737 MAX:
The JATR report is damning for both, Boeing and the FAA. It describes all the known failures and makes 12 recommendations that will change the way how old plane types can be 'upgraded' into a new version.

FAA exceptions like the ones above will no longer be possible:

Changed Product Rules (..) and associated guidance (..) should be revised to require a top-down approach whereby every change is evaluated from an integrated whole aircraft system perspective. These revisions should include criteria for determining when core attributes of an existing transport category aircraft design make it incapable of supporting the safety advancements introduced by the latest regulations and should drive a design change or a need for a new type certificate. The aircraft system includes the aircraft itself with all its subsystems, the flight crew, and the maintenance crew.

If implemented the recommendations will make another 737 MAX impossible. A future upgrade of an old plane type will have to conform with the current regulation to a much larger extent and can no longer rely on the old rules to which it was originally designed. If this gets applied to the currently grounded 737 MAX, which may be possible, the plane will never fly again. Current Boeing plans to upgrade its 777 with new wings and engines might also be in trouble. Thoughts about upgrading the 767 will have to be put aside.
Compared to the original 777 the new 777X has many significant differences. Its fuselage inner diameter was made larger by using different ribs to hold up its skin. Its hull also has a different length with changed door locations and more and larger windows. The landing gear tracks are wider than on the 777. The wings are new, longer and have foldable tips. The tail is bigger and has a new composite empennage. The engines are newly developed. Its new flight systems will be adopted from the 787.
There is no way that this new airplane can be claimed to be a 'changed product'. It will need a new type certification. The plane is already one year late and $1 billion over its budget. The certification as a new type likely means that at least two additional years will pass before the plane is allowed into service.
Important customers like Emirates Airlines and Etihat Airlines who had ordered the 777X are already jumping ship. It may well turn out that the plane is no longer a viable product.
The new Boeing KC-46 tanker for the U.S. military, a variant of the civil Boeing 767, is still not able able to refuel other planes:
"We require your attention and improved focus on the KC-46," General David Goldfein, the Air Force chief of staff, warned in a letter four days before Dave Calhoun took over as chief executive officer of the company. "The Air Force continues to accept deliveries of a tanker incapable of performing its primary operational mission."
…
Despite agreement on a plan to repair the Remote Vision System, Goldfein said in the letter, "to date, progress has been unsatisfactory. More than a year has elapsed and Boeing has yet to provide" a design "that instills confidence in the way forward.""None of the timelines" in the agreement "has been met," he said, "and Boeing's latest proposal slips delivery of the final fix to the warfighter by over two years," which he called unacceptable.
The U.S. military had originally decided to buy the KC-45, a derivative of an Airbus plane, as its new tanker. Boeing then used its political muscle to get the Airbus contract canceled. But while the Airbus tanker has been delivered to other countries and successfully flown for years Boeing is still not able to provide a functioning plane. Airbus will be back when the military decides about a new tranche of such planes.
Last month the Starliner capsule and service module which Boeing is building for NASA failed to reach the Space Station during its first test flight. While this was blamed on a timing error in the on board computer later analysis found additional problems:
The NASA source said eight or more thrusters on the service module failed at one point and that one thruster never fired at all.
Some 5% of the legacy 737 NG, of which Boeing sold some 7,000 planes, have structural problems that require expensive repairs.
Not one of Boeing's large projects seem to be without significant problems. The company has disgruntled its suppliers, its workforce, its customers and its regulators. This is the outcome of a 20 years process that changed the company culture into one where cost-cutting and shareholder value were the highest priority. It will take years to change that back into one where good engineering and safety are the most valued attributes.
As a recent note by Credit Suisse summarized:
The competiveness of [Boeing Commercial Airplanes]'s product portfolio vis-à-vis Airbus—[is] a position of weakness that if not resolved impairs the long-term investment story, and if it is resolved impairs the short-medium term investment story (entering a cash heavy investment cycle). This, layered in with broader cultural issues at the company, execution missteps at [Boeing Defense Systems], 777X [Entry Into Service] risk, and other items keep us firmly on the sidelines.
Boeing, as it currently exists, may not have enough time or money to achieve the necessary changes. The company could be split up into a military and a civil one. The civil part would then be put into a chapter 11 bankruptcy to shed its debt. Boeing's commercial aircraft business would then be reborn as a smaller company with likely fewer plane types on offer and less market share. But it would at least have a future.
It might be either that or a continuing slow death on the altar of shareholder value.
Source: Moon of Alabama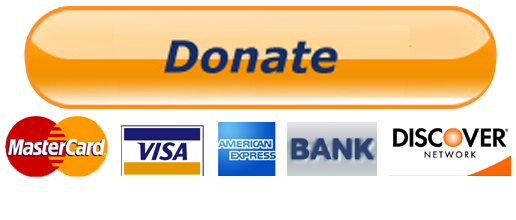 Your Tax Free Donations Are Appreciated and Help Fund our Volunteer Website and Orphanage
Disclaimer: We at Prepare for Change (PFC) bring you information that is not offered by the mainstream news, and therefore may seem controversial. The opinions, views, statements, and/or information we present are not necessarily promoted, endorsed, espoused, or agreed to by Prepare for Change, its leadership Council, members, those who work with PFC, or those who read its content. However, they are hopefully provocative. Please use discernment! Use logical thinking, your own intuition and your own connection with Source, Spirit and Natural Laws to help you determine what is true and what is not. By sharing information and seeding dialogue, it is our goal to raise consciousness and awareness of higher truths to free us from enslavement of the matrix in this material realm.