Written by K Walker,
What's this? It turns out the study that is the basis for creating permanent medical patients was funded by… Big Pharma? The hell you say!
The number of minors seeking treatment for gender confusion continues to skyrocket. In just a few years, what used to be a few hundred kids in the United States seeking treatment for gender dysphoria has ballooned into thousands. Gender clinics are popping up everywhere.
For example, Dutch gender clinics saw approximately 60 children a year before 2010, but, just like everywhere else, that has exploded to around 3,400 — 1,600 receiving treatment and another 1,800 are on a waiting list. That is more than a 5,500% increase in just 12 years.
While the activists insist that this exponential growth is due to the increased social acceptance of trans and gender non-conforming individuals, that doesn't give the full picture.
What the activists won't tell you is that the demographic seeking treatment has changed dramatically. Gender dysphoria used to be almost exclusively young boys that presented with it between the ages of 2-5, and it was persistent. Most of these kids turned out to be gay once they hit puberty. Since 2013, however, the vast majority of patients are girls who have already hit puberty and didn't show signs of gender dysphoria earlier in childhood.
Many "de-transitioners", often young women like Keira Bell in the U.K., Chloe Cole from California, and Helena Kirschner in Ohio, have said that they felt rushed into transition and that they were not told of the many, many negative consequences of transition.
As a result, some places like Sweden, Finland, and the United Kingdom are moving away from the medicalization route and returning to a focus on psychological treatment.
Meanwhile, North America is pushing the "gender-affirming care" model based on what came to be known as the "Dutch Protocol."
The "Dutch Protocol" was based on a deeply-flawed 2006 study that was funded by Ferring Pharmaceuticals, a drug company that makes the drug Triptorelin, a man-made hormone used in men with prostate cancer.
Triptorelin is also used to delay early puberty (known as "precocious puberty") in both boys and girls, as well as off-label as a "puberty blocker" for minors suffering from gender dysphoria to inhibit puberty.
What's disturbing is that Triptorelin can cause "new or worsening mental problems or seizures" in patients.
From the PostMillennial:
A Dutch investigative report has revealed that the 2006 study upon which the entire medical experiment of child sex changes is based was funded by a maker of puberty blockers.
The NRC article, published on Dec 31, takes aim at the treatment approach known as the "Dutch protocol," which involves blocking the puberty of adolescents who are suffering from gender dysphoria and forms the basis for the "gender-affirming care" model adopted by pediatric gender clinics all over the world.
But according to investigative journalist Jan Kuitenbrouwer and media sociologist Peter Vasterman, authors of the NRC article, the "scientific underpinnings of the Dutch protocol turn out to be pretty shaky."
The research that is always cited as justification for clinics adopting the "affirmative model of care" and fast-tracking children onto these harmful, experimental drugs consists of one Dutch study, with results published in 2011 and 2014. This research followed 55 children first treated with puberty blockers and then with cross-sex hormones who reported positive results 18 months later.
As stated in the article, this study has been discredited numerous times due to the lack of a control group, the number of participants who were lost to follow-up, the short follow-up period, and certain other key methodological flaws. Stella O'Malley, co-founder of Genspect, recently called the decision not to offer regular follow-ups for this cohort "extraordinary to the point of suspicious."
Soruce: PostMillennial
In addition, one of the participants of the study died as a result of complications from so-called "gender-affirming" surgery and that didn't put an immediate stop to this reckless experimentation on minors.
The NRC article says that "trans health care must also meet medical-scientific standards."
Libby Emmons of the PostMillennial appeared on Tim Pool's podcast and exposes some of the major unspoken problems with puberty-blocking drugs and cross-sex hormones in children.
The inability to orgasm or have full sexual function and not even emotionally connect with a partner…
Well, that doesn't sound so "gender-affirming", does it?
And that doesn't include the side effects from the cross-sex hormones and surgeries from reduced bone density and possible cerebral edema (brain swelling) to
As Kuitenbrouwer and Vasterman also note in their article, there are concerns that the treatment can "interfere with the ability to make rational decisions."
And yet, this is what activists are calling "compassion" and if you oppose it because you want children to grow up into adults who can have satisfying adult relationships, then you're the hateful bigot.
If you suggest that the number of teen girls — the group that psychologists know is at the highest risk of social contagion — are suddenly self-identifying as gender confused and it just so happened to be at the same time that social media became a dominant part of life, that "Tom boys" don't seem to be a thing anymore, and that maybe we might want to pump the brakes before putting girls on testosterone and chopping off their breasts, well, you're a Luddite hateful bigot.
Yeah? Tell it to the authors of the piece on NRC:
This is a new type of patient. Before this boom, the typical 'transsexual' was an adult man, but the major growth is now among young people, especially girls (75 percent). They often do not present until puberty has already started, and they often have no history of gender dysphoria. In fact, even when they report this is often not really the case, they claim gender incongruity, they don't suffer so much from it, they want to be something else. It is not a disorder, but an 'identity'. What is striking is that many of these young people have additional psychological complaints, there are unprocessed traumas or they are struggling with their sexuality. One in four has an autism spectrum disorder. Are these complaints the result of their dysphoria or the cause? What should you treat?
This boom is explained by trans organizations as the result of increased societal acceptance of gender diversity; doubters come out of the closet more easily. Critics point out that social acceptance of deviant behavior is slow to change, while this is a very abrupt , exponential growth that started around 2013. What happened then? Is it a coincidence that this explosion coincided with the spectacular growth of social media around the same time? The statistics show a striking resemblance. And if this has to do with social acceptance, then why mainly girls, while girls traditionally get more room for gender nonconformity than boys? In addition, also in the Netherlands, more and more regrettants are manifesting themselves, who believe that they have wrongly been subjected to this irreversible treatment. They feel pushed and insufficiently protected against themselves.
Source: NRC
The really disturbing thing about this story is that, unfortunately, this isn't exactly new information. The problem was that the early report was in a 2018 blog post by activist group Transgender Trend pushing for evidence-based care for minors with gender dysphoria.
"Amsterdam clinic was financially supported in its experimental project to block puberty in gender dysphoric adolescents by a pharmaceutical company which stood to make commercial gains from their new protocol," reads the post.
Unfortunately, the psychotherapy and wait-and-see approach isn't popular with either the Trans Radical Activists or Big Medicine that can make mucho dinero on the permanent medicalization of patients from hormones to surgery and the endless follow-up consultations, so those of us who weren't following Transgender Trend are just learning about it 4 years later.
If we had a media that actually did their job and "followed the money" instead of uncritically cheerleading every push of the progressive left, we would have all known that this was flawed and it wouldn't be a bombshell story in right-wing media in the Year of Our Lord Twenty-Twenty-Three.
What is gutwrenching is knowing that the young women now de-transitioning would not have been permanently scarred by this "treatment" protocol if it had been examined critically in the first place.
Chloe Cole recently spoke with Dr. Jordan Peterson about her transition and de-transition and her lawsuit against the medical professionals that took her down this road.
It's pretty clear that we need to go back to the "watchful waiting" approach for gender-confused kids even if the activists raise a stink about it.
Source: https://clashdaily.com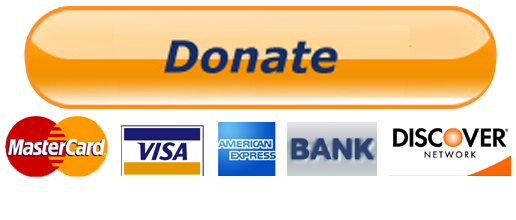 Your Tax Free Donations Are Appreciated and Help Fund our Volunteer Website and Orphanage
Disclaimer: We at Prepare for Change (PFC) bring you information that is not offered by the mainstream news, and therefore may seem controversial. The opinions, views, statements, and/or information we present are not necessarily promoted, endorsed, espoused, or agreed to by Prepare for Change, its leadership Council, members, those who work with PFC, or those who read its content. However, they are hopefully provocative. Please use discernment! Use logical thinking, your own intuition and your own connection with Source, Spirit and Natural Laws to help you determine what is true and what is not. By sharing information and seeding dialogue, it is our goal to raise consciousness and awareness of higher truths to free us from enslavement of the matrix in this material realm.