And the woman was arrayed in purple and scarlet colour, and decked with gold and precious stones and pearls, having a golden cup in her hand full of abominations and filthiness of her fornication
~Revelation 17:4

In whom we have redemption through his blood, even the forgiveness of sins – Colossians 1:14, KJV

Yeshuah dies for us, Catholic say "Thanks, Mary!" While violating almost every law He kept and died to write onto our hearts that we would remember it.

And after these things I saw another angel come down from heaven, having great power; and the earth was lightened with his glory. And he cried mightily with a strong voice, saying, Babylon the great is fallen, is fallen, and is become the habitation of devils, and the hold of every foul spirit, and a cage of every unclean and hateful bird. For all nations have drunk of the wine of the wrath of her fornication, and the kings of the earth have committed fornication with her, and the merchants of the earth are waxed rich through the abundance of her delicacies. And I heard another voice from heaven, saying, Come out of her, my people, that ye be not partakers of her sins, and that ye receive not of her plagues. For her sins have reached unto heaven, and God hath remembered her iniquities. Reward her even as she rewarded you, and double unto her double according to her works: in the cup which she hath filled fill to her double. How much she hath glorified herself, and lived deliciously, so much torment and sorrow give her: for she saith in her heart, I sit a queen, and am no widow, and shall see no sorrow. Therefore shall her plagues come in one day, death, and mourning, and famine; and she shall be utterly burned with fire: for strong is the Lord God who judgeth her. And the kings of the earth, who have committed fornication and lived deliciously with her, shall bewail her, and lament for her, when they shall see the smoke of her burning, standing afar off for the fear of her torment, saying, Alas, alas, that great city Babylon, that mighty city! for in one hour is thy judgment come. And the merchants of the earth shall weep and mourn over her; for no man buyeth their merchandise any more: the merchandise of gold, and silver, and precious stones, and of pearls, and fine linen, and purple, and silk, and scarlet, and all thyine wood, and all manner vessels of ivory, and all manner vessels of most precious wood, and of brass, and iron, and marble, and cinnamon, and odours, and ointments, and frankincense, and wine, and oil, and fine flour, and wheat, and beasts, and sheep, and horses, and chariots, and slaves, and souls of men. And the fruits that thy soul lusted after are departed from thee, and all things which were dainty and goodly are departed from thee, and thou shalt find them no more at all. The merchants of these things, which were made rich by her, shall stand afar off for the fear of her torment, weeping and wailing, and saying, Alas, alas, that great city, that was clothed in fine linen, and purple, and scarlet, and decked with gold, and precious stones, and pearls! For in one hour so great riches is come to nought. And every shipmaster, and all the company in ships, and sailors, and as many as trade by sea, stood afar off, and cried when they saw the smoke of her burning, saying, What city is like unto this great city! And they cast dust on their heads, and cried, weeping and wailing, saying, Alas, alas, that great city, wherein were made rich all that had ships in the sea by reason of her costliness! for in one hour is she made desolate. Rejoice over her, thou heaven, and ye holy apostles and prophets; for God hath avenged you on her. And a mighty angel took up a stone like a great millstone, and cast it into the sea, saying, Thus with violence shall that great city Babylon be thrown down, and shall be found no more at all. And the voice of harpers, and musicians, and of pipers, and trumpeters, shall be heard no more at all in thee; and no craftsman, of whatsoever craft he be, shall be found any more in thee; and the sound of a millstone shall be heard no more at all in thee; and the light of a candle shall shine no more at all in thee; and the voice of the bridegroom and of the bride shall be heard no more at all in thee: for thy merchants were the great men of the earth; for by thy sorceries were all nations deceived. And in her was found the blood of prophets, and of saints, and of all that were slain upon the earth.

~Revelation 18:1-24 KJV
The Catholic Church (Or Church of Rome) was the Pagan Emperor approved bishops convening to delete 1/3 of the Bible as the ancients knew it. The Ethiopian Canon still includes them, oldest on earth. They are responsible for censoring the true bible and forcing people into intermediary salvation middlemen, fact checking (Like Facebook fact checks for fake news…deceptively and with an agenda) and killing anyone who disagreed with them.
…The long-held claim that the Roman Catholic Church was the only church which never changed is not supported by church history not even Roman Catholic history. How sad to realize that this false claim influenced so many to join or to stay in this false church which actually is the product of centuries of changes. Most of these changes came as a result of yielding to heathen customs and practices which were subsequently incorporated into Roman Catholic teachings and worship. The following is a partial list of heathen, unscriptural practices which became a part of Roman Catholic dogma over a period of seventeen centuries. Some of the dates given are approximate. In many cases, these heresies were even debated for years before being given the status of required beliefs:
300 AD Prayers for the dead
300 AD Making the sign of the cross
375 AD Veneration of angels & dead saints
375 AD Use of images in worship
394 AD The Mass as a daily celebration
431 AD Exaltation of Mary with term "Mother of God" applied at Council of Ephesus
526 AD Extreme Unction (Last Rites)
593 AD Doctrine of Purgatory – Gregory
600 AD Prayers to Mary & dead saints
786 AD Worship of cross, images & relics
995 AD Canonization of dead saints
1079 AD Celibacy of priesthood
1090 AD The Rosary
1190 AD Indulgences
1215 AD Transubstantiation – Innocent III
1215 AD Auricular Confession of sins to a priest
1220 AD Adoration of the wafer (Host)
1414 AD Cup forbidden to the people at communion
1439 AD Purgatory proclaimed as a dogma
1439 AD The doctrine of the Seven Sacraments confirmed
1545 AD Tradition declared of equal authority with Bible by Council of Trent
1546 AD Apocryphal books added to Bible
1854 AD Immaculate Conception of Mary
1870 AD Infallibility of pope in matters of faith and morals claimed by Vatican Council
1950 AD Assumption of Virgin Mary (bodily ascension into heaven after her death)
1965 AD Mary proclaimed Mother of the Church
Although some of the preceding Roman Catholic heresies are now being questioned by many, both inside and outside the church, none have been officially repudiated and all continue to be practiced by millions of Catholics around the world. The urgent need today is for Roman Catholics; yes, and all who claim to be Christians, to examine their own beliefs and the teachings of their churches by the only sure standard – the Bible. Whatever contradicts, adds to or subtracts from the sixty-six books of the Old and the New Testaments, is error no matter how many may cling to it.
Roman Catholics who read the Bible will soon discover that many Catholic teachings and practices are specifically forbidden by Jesus Christ Himself. Note carefully the following warnings given by the Lord Jesus Christ to the religious leaders of His day concerning vain worship, vain tradition and vain repetitions. All of these are particularly applicable to Roman Catholicism today. Vain worship: In Matthew 15:8-9, Jesus said, 'This people draweth nigh unto me with their mouth and honoreth me with their lips; but their heart is far from me. But in vain do they worship me, teaching for doctrines the command men of men." All worship is indeed vain when it is based upon the commandments of men rather than the Word of God. Vain tradition: In Matthew 15:6b, Jesus said, 'Thus have ye made the commandment of God of none effect by your tradition. "
[Note: Valid tradition is based upon Scripture and confirms it. Vain tradition is based upon man's teachings and violates it. In Roman Catholicism, tradition is consistently elevated above the Scripture which results in vain worship (no matter how sincere) and makes the commandment of God of no effect – a very serious matter.]
Vain Repetition: In Matthew 6:7, Jesus said, "But when ye pray, use not vain repetitions, as the heathen do: for they think that they shall be heard for their much speaking." A basic part of Roman Catholic worship is the frequent repetition of The Rosary whose origin is clearly tied to heathen religions such as Hinduism, Islam, and Buddhism. Roman Catholics should listen to the words of Christ forbidding vain repetitions, rather than using the vain repetitions of Catholicism.
During the past forty years, at least three important trends in the Roman Catholic Church are clearly observable. These are: (1) A greater emphasis upon the place of Mary. (2) A major emphasis upon ecumenical activities with a view to seeking the full visible unity of all religions. (3) The acceptance of the so-called Charismatic renewal within the Church with new emphasis upon the claimed "ministry of the Holy Spirit." There is every reason to believe that all of these major trends will continue and increase; and, all of them are very deceptive, very dangerous, very unscriptural.
The place accorded Mary in the Roman Catholic Church is not Scriptural nor is it new, but it cannot be denied that, during the last one hundred years, veneration of Mary has dramatically increased, Note in the historical chart given earlier in this article that the exaltation of Mary and the term, Mother of God, became official Catholic dogma in 431 A.D.). with prayers to her proclaimed in 600 A.D. But, note also that the "Immaculate Conception of the Virgin Mat)@" was not proclaimed until 1854; her "Assumption" not until 1950; and her title "Mother of the Church" not until as recently as 1965.
Some Roman Catholic observers believe it may not be much longer until Mary is officially proclaimed "Co-redemptrix with Christ." In fact, the premier issue of a new Roman Catholic publication, Catholic Heritage (Vol. 1, No. 1, Sept-Oct 1991) has the front page title: "Mary, Mother of the Church," and, in a Question and Answer column, the question is asked, "At the foot of the cross, Mary shared in the mystery of the passion. True or False? Answer: True. Mary united her sorrows to those of hey Son. The sorrowful and immaculate heart of Mary bled with her Son for all of mankind. For this reason, we invoke her under the title of Co-redemptrix."
Colossians 1:14, KJV: In whom we have redemption through his blood, even the forgiveness of sins

Yeshuah dies for us, Catholic say "Thanks, Mary!" While violating almost every law He kept and died to write onto our hearts that we would remember it.
All of the popes during the past thirty years have done their part to increase the influence of Mary in the Roman Catholic Church based completely on tradition rather than upon the Bible. In the August 28, 1975 issue of the official Vaticannewspaper, L'Osservatore Romano, Pope Paul VI, speaking of the ceremony celebrated the day before in St. Peter's in honor of the Madonna at the Feast of the Assumption of Mary said, "Her venerated image, known as Salus Populi Romani' was carried in procession from St. Mary Major's as part of the Holy Year ceremonies, so that the overflow crowd of pilgrims, coming from all parts of the world, could see it and thus increase their devotion to her. In this way we should all be reminded of the meaning and practice of the cult of Mary, inseparable from the unique and central cult of Christ …Let us pray to her with humble, trusting and childlike faith."
The bible warns of the woman of Babylon whose golden cup runneth over with fornication and filth, whose colors are purple and red.
Mass:
Based on Pagan Mithraism's Mass
Mother Mary obsession:
Mother of Heaven/ Inanna/isis worship transformed into Mary
ANTICHRIST NIMROD SEMIRAMIS TAMMUZ ANCIENT BABYLON WITCHCRAFT
They seek to place men, dead saints, and Mother Mary in place of Yeshuah (Jesus Christ) as the sole mediator and intermediary between man and God.
For there is one God, and one mediator between God and men, the man Christ Jesus
~1 Timothy 2:5 KJV

Jesus says, "Whatever you ask in my name, this I will do, that the Father may be glorified in the Son. If you ask me anything in my name, I will do it." – John 14:13–14
Am I wrong, or does this scripture show Jesus politely rebuffing and correcting the very first Mary worshipper?
"And it came to pass, as he spake these things, a certain woman of the company lifted up her voice, and said unto him, Blessed is the womb that bare thee, and the paps which thou hast sucked. But he said, Yea rather, blessed are they that hear the word of God, and keep it."
~Luke 11:27- 28
The Apostles Deified?:
"Here's a great passage from Acts. Here, the people of Lycaonia immediately wanted to start worshiping the apostles as the gods the Catholic Church eventually turned them into. Note the reaction Paul and Barnabas have to the people's attempted worship of them.
"11 And when the people saw what Paul had done, they lifted up their voices, saying in the speech of Lycaonia, The gods are come down to us in the likeness of men.
12 And they called Barnabas, Jupiter; and Paul, Mercurius, because he was the chief speaker.
13 Then the priest of Jupiter, which was before their city, brought oxen and garlands unto the gates, and would have done sacrifice with the people.
14 Which when the apostles, Barnabas and Paul, heard of, they rent their clothes, and ran in among the people, crying out,
15 And saying, Sirs, why do ye these things? We also are men of like passions with you, and preach unto you that ye should turn from these vanities unto the living God, which made heaven, and earth, and the sea, all things that are therein…"
The Jesuit oath actually mentions and promises to smash babies heads against rocks to fulfill their satanic mission.
The Bible condemns praying the Rosary:
But when ye pray, use not vain repetitions, as the heathen do: for they think that they shall be heard for their much speaking.

Be not ye therefore like unto them: for your Father knoweth what things ye have need of, before ye ask him.

~Matthew 6:7-8
They gave us Christmas, a pagan celebration of Nimrods rebirth and resurrection.
The Bible specifically says Call no man father. They call every priest father:
And call no man your father upon the earth: for one is your Father, which is in heaven.

~Matthews 23:9
The bible specifically says no man is God, official Catholic Doctrine = The Pope is God Incarnate whose word > holy Scripture.
They hid holy scripture for centuries and forced people go to to them for interpretation and confession and this is contrary to biblical teachings, which says you have no need of any man to teach you scripture.
They murdered Christians for reading the bible until finally Tyndale's friends managed to use his notes to finish his work (after he was martyred by the Church killing him)  by using the newly created printing press to give the English speaking world the first (and only truly reliable) English bible.
For a more in depth look at true Christianity, the Pilgrim Church that was persecuted and martyred for reading the scriptures for themselves. Check out this post
WANT to know who's one of the "MANY false prophets" Jesus promised would arise and "deceive MANY"? (Matthew 24:11) … Simple: Are they calling out the whore of Babylon, the Christ-denying, works-based pagan cult of Rome? Revelation 17-18…. She shall be destroyed by the LORD in "one hour." (Revelation 18:4) Jesus says you are either with Him or AGAINST Him (Matthew 12:30) Those who don't call out are colluding and are the very antichrist enemies of Christ!
"So he carried me away in the spirit into the wilderness: and I saw a woman sit upon a scarlet coloured beast, full of names of blasphemy, having seven heads and ten horns. 4 And the woman was arrayed in purple and scarlet colour, and decked with gold and precious stones and pearls, having a golden cup in her hand full of abominations and filthiness of her fornication: 5 And upon her forehead was a name written, MYSTERY, BABYLON THE GREAT, THE MOTHER OF HARLOTS AND ABOMINATIONS OF THE EARTH. 6 And I saw the woman drunken with the blood of the saints, and with the blood of the martyrs of Jesus: and when I saw her, I wondered with great admiration."
~Revelation 17:3-6

This is how the roman catholic church was formed. It's a mixture of occultism, paganism, and a hint of Christianity. God hates mixture. Just "a little leaven leaveneth the whole lump." (Galatians 5:9) When you think of how the catholic church came together (300-400AD), think amalgamation. Some foolishly, groundlessly believe that the roman catholic church started off correctly, biblically. Not. They have to clue of history or how this antichrist cult was formed.
Changing Sabbath:
See also: True Sabbath – And How The Moon & Sun Tell Us
The Influence of Constantine
When Constantine became Emperor of Rome, he nominally at least became a "Christian." But being the head of a far-flung political Empire, he was concerned about the unity and coherence and stability of his Empire. As a sagacious politician, he sought to reconcile and blend and mesh pagan practices with "Christian" beliefs, to merge paganism with the Roman church. Constantine promulgated the "Edict of Toleration" in A.D. 313. He became emperor in A.D. 323, and "then Christianity was enthroned" (Jesse Lyman Hurlbut, The Story of the Christian Church, p. 74). From this time, for the next two hundred years, all persecutions of Christians of the Roman church, and its adherents, ceased. The sword of persecution was "not merely sheathed; it was buried" (ibid., p. 75).
But Jesse Hurlbut laments the results of Constantine's making Christianity the state religion, free from all persecution. From that time, he points out, the church became totally subverted by politics and self-seeking opportunists.
"…the establishment of Christianity as the state religion became a CURSE.
"Everybody sought membership in the church, and nearly everybody was received. Both good and bad, sincere seekers after God and hypocritical seekers after gain, rushed into the communion. Ambitious, worldly, unscrupulous men sought office in the church for social and political influence….
'The services of worship increased in splendor, but were less spiritual and hearty than those of former times. The forms and ceremonies of PAGANISM GRADUALLY CREPT INTO THE WORSHIP. Some of the OLD HEATHEN FEASTS BECAME CHURCH FESTIVALS WITH CHANGE OF NAME AND OF WORSHIP" (Hurlbut, The Story of the Christian Church, p. 79, emphasis mine).
How did it happen? Obviously, something strange and weird was going on!
Will Durant, renowned historian, in his massive work The Story of Civilization, wrote in volume III, entitled Caesar and Christ, that in the new "church" that developed in the Roman Empire, the Jewishness of Yeshua was lost or rejected, and replaced with Greek philosophy and thought; the "Law" of the Jews was rejected, and, he writes,
"…the god Christ was assimilated to the religious and philosophical traditions of the Hellenistic mind. Now the PAGAN WORLD — even the anti-Semitic world — could accept him as its own.
"CHRISTIANITY DID NOT DESTROY PAGANISM; IT ADOPTED IT. The Greek mind, dying, came to a transmigrated life in the theology and liturgy of the Church…the Greek mysteries passed down into the impressive mystery of the Mass. Other PAGAN cultures contributed to the syncrestic result. From Egypt came the idea of a divine trinity…from Egypt the adoration of the Mother and Child…From Phrygia came the worship of the Great Mother….The Mithraic ritual so closely resembled the eucharistic sacrifice of the Mass that Christian fathers charged the Devil with inventing these similarities to mislead frail minds. Christianity was the last great creation of the ancient PAGAN world" (p. 595).
These historical observations ought to make us sit up and take notice! The 'Christianity" that we see around us in the world today is but a "spin-off" of this ancient syncretism or 'blending" and "merging" of PAGANISM into the professed Church of Yeshua the Messiah, which had lapsed into political apostasy, profligacy and impurity. The descendants of the once chaste and pure virgin of the Messiah, the New Testament Church, had seemingly become, for all intends and purposes, the religious WHORE of Babylon — a bejeweled and bedecked and bedeviled slut and trollop, a "shady lady," a spiritual PROSTITUTE!
"Paganism" was not defeated by the Church. It invaded the church, infiltrated it, and seduced it from within! The professing Christian Church became the "new face of paganism"! Only the "names" were changed. And in some cases — as in "Easter" Sunday — even the old pagan names were left in place!
H. G. Wells, in his Outline of History, discusses the transformation of the teachings of the Messiah into the pagan worship of the heathen, calling itself "Christian." He notes:
"The observance of the Jewish Sabbath, again, TRANSFERRED TO THE MITHRAIC SUN-DAY, is an important feature of many Christian cults…He [Jesus] did not say a word about the worship of his mother Mary in the guise of ISIS, THE QUEEN OF HEAVEN. Much that is most characteristically Christian [so-called] in worship and usage, he ignored. Skeptical writers have had the temerity to deny that Jesus can be called a Christian at all" (p. 445, emphasis mine, of course).
How did this happen? How did Mithraism, with its December 25 worship, and Sun-day worship, contribute these prominent "holidays" to the established "Christian" Church? How did paganism overtake, overcome, and subdue, the original teachings of the Church of Yeshua the Messiah, and his apostles, and replace Biblical holy days with pagan "holy days"? Should all true Christians be concerned about this historic truth — this reality? Doesn't it really matter?
What should these facts mean to us, today, who seek to obey YEHOVAH God, and follow the Messiah of the Bible, who seek to be TRUE followers of the Word of YEHOVAH GOD?
The Seven Heads of The Beast
And here is the mind which hath wisdom. The seven heads are seven mountains, on which the woman sitteth.

Revelation 17:9
A very specific prophecy, which could easily be the famous 7 hills of Rome. Seat of the Whore of Babylon. See The Hills of Rome
Noteworthy:
Roman empire (Iron) > Holy Roman Empire (iron an clay) > setup in Turkey, the Seat of Satan. (Rev. 2:13)
And where the Synagogue of Satan operated at the time (rev. 2:9 and 3:9)
Fulfillment of Prophetic End Times Kingdom Predictions:
41 Whereas you saw the feet and toes, partly of potter's clay and partly of iron, the kingdom shall be divided; yet the strength of the iron shall be in it, just as you saw the iron mixed with ceramic clay. 42 And as the toes of the feet were partly of iron and partly of clay, so the kingdom shall be partly strong and partly [a]fragile. 43 As you saw iron mixed with ceramic clay, they will mingle with the seed of men; but they will not adhere to one another, just as iron does not mix with clay.

~Daniel 2:41-43
The Pope:
Beast: The False Prophet of Revelation?
"He (the antichrist) will be revealed and come to naught before the last day, so that every man shall comprehend and recognize that the pope is the real, true antichrist and not the vicar of Christ … Therefore those who consider the pope and his bishops as Christian shepherds and bishops are deeply in error, but even more are those who believe the the Turk (ISLAM) is the antichrist. Because the Turk (ISLAM) rules outside of the church and does not sit in the holy place, nor does he seek to bear the name of Christ, but is an open antagonist of Christ and His church. This does not need to be revealed, but it is clear and evident because he persecutes Christians openly and not as the pope does, secretly under the form of Godliness." (Nicolaus Von Amsdorf, Furnemliche und gewisse Zeichen, sig.A2r.,v.)
Martin Luther (1483 – 1546)
"nothing else than the kingdom of Babylon and of very Antichrist. For who is the man of sin and the son of perdition, but he who by his teaching and his ordinances increases the sin and perdition of souls in the church; while he yet sits in the church as if he were God? All these conditions have now for many ages been fulfilled by the papal tyranny." (Martin Luther, First Principles, pp. 196- 197)
Flacius (1570)
"The sixth and last reason for our separation from the pope and his followers be this; By many writings of our church, by the Divinely inspired Word, by prophecies concerning the future and by the special characteristics of the Papacy, it has been profusely and thoroughly proved that the pope with his prelates and clergy is the real true great antichrist, that his kingdom is the real Babylon, a never ceasing fountain and a mother of all abominable idolatry." (Flacius, Etliche Hochwichtige Ursachen und Grunde, warum das siche alle Christen von dem Antichrist … absondern sollen)
Georg Nigrinus (1530 – 1602)
"The Jesuits claim to be sorely offended and have taken my declarations as an insult and blasphemy in branding the Papacy as the antichrist of which Daniel, Paul, Peter, John and even Christ prophesied. But this is as true as it is that Jesus is the Messiah, and I am prepared to show it even by their own definition of the word 'antichrist'." (Translated from "Nigrinus, Antichrists Grundliche Offenbarung" fol. 6v.)
"This Jesuit further contends that the Papacy cannot be antichrist because the Papacy has lasted for centuries, but that the antichrist is supposed to reign only for 3 1/2 years … But no one doubts today that Daniel spoke of YEAR-DAYS, not literal days … The prophetic time-periods of forty-two months, 1260 days, 1, 2, 1/2 times are prophetic, and according to Ezekiel 4, a day must be taken for a year." (Translated from "Nigrinus, Antichrists Grundliche Offenbarung" fols.28v. 29r.)
John Calvin (1509 – 1564)
"Though it be admitted that Rome was once the mother of all Churches, yet from the time when it began to be the seat of Antichrist it has ceased to be what it was before. Some persons think us too severe and censorious when we call the Roman Pontiff Antichrist. But those who are of this opinion do not consider that they bring the same charge of presumption against Paul himself, after whom we speak and whose language we adopt .. I shall briefly show that (Paul's words in II Thess. 2) are not capable of any other interpretation than that which applies them to the Papacy." (Institutes of the Christian Religion, Vol.3, p.149)
John Knox (1505 – 1572)
Yea, to speak it in plain words; lest that we submit ourselves to Satan, thinking that we submit ourselves to Jesus Christ, for, as for your Roman kirk, as it is now corrupted, and the authority thereof, whereon stands the hope of your victory, I no more doubt but that it is the synagogue of Satan, and the head thereof, called the pope, to be that man of sin, of whom the apostle speaks." (John Knox, The History of the Reformation of Religion in Scotland, p.65)
Thomas Cranmer (1489 – 1556)
"Whereof it followeth Rome to be the seat of Antichrist, and the pope to be very antichrist himself. I could prove the same by many other scriptures, old writers, and strong reasons." (Works by Cranmer, vol.1, pp.6-7)
Roger Williams (1603 – 1683)
Pastor Williams spoke of the Pope as "the pretended Vicar of Christ on earth, who sits as God over the Temple of God, exalting himself not only above all that is called God, but over the souls and consciences of all his vassals, yea over the Spirit of Christ, over the Holy Spirit, yea, and God himself…speaking against the God of heaven, thinking to change times and laws; but he is the son of perdition." (The Prophetic Faith of Our Fathers by Froom, Vol. 3, pg. 52)
The Baptist Confession of Faith (1689)
In 2016 Pope Francis issued a commercial suggesting ALL FAITHS come together, against the express teaching of 2 John 9-10
REVELATION 19:20 – The False Prophet
TRUTHFUL RECORD: Evolution remains a THEORY yet to be proven. The FACT IS, over 800 SCIENTISTS, of which 85% hold PhD doctorates, from Universities, Academies, Biology Institutes, Museums, Chemistry Societies & even NASA, have signed an official document 'The Dissent Against Darwinism'. Darwin, who died in 1882, fully expected, and said, that fossil evidence MUST be found in order to prove his THEORY. More than 160 years later, NO SUCH FOSSIL EVIDENCE has EVER been found.
TRUTHFUL RECORD: All of the following CLAIMED MISSING LINKS have been PROVEN false: Nebraska Man's origin determined to be a pig, Java Man, Homo Habilis & Lucy aka Australopithecus Afarensis all classified as APES, Ramapithecus-Sivapitchecus proven an extinct orangutan, Peking, Neanderthal & Cro-Magnon proved human; while Piltdown Man was publicly denounced as a FORGERY in 1953 by the British Museum. Pierre Teilhard de Chardin, A JESUIT PRIEST LIKE POPE FRANCIS, was suspected of being heavily involved in the elaborate Piltdown HOAX. Why do JESUITS, who publicly identify as 'followers of Jesus', go against the Word of God and even take an OATH, SIGNED IN THEIR OWN BLOOD, to hang, burn, waste, boil, flay, poison or use the leaden bullet, to MURDER people, openly or in secret, against God's very COMMANDMENT not to kill? There's only one answer: because they are the very WOLVES IN SHEEP's CLOTHING God's Word warned against centuries ago. BEWARE!
Further Learning:

The Final World Power in the 7 Ekklesias of Revelation. The Key. Answers In 2nd Esdras Part 7
The Pope Is Hiding Something Ancient From The Public
Baal (Allah) and Ashtaroth (Easter) in Judaism, Christianity, and Islam
Was Peter The Rock Upon Which the Church Was Built? Doctrines of Men: RESOLVED
The identity of the first Roman pope – it was not Peter, apostle of Christ!
Peter Never went to Rome:
Related:
Catholicism's "Mother Mary" Is Actually Isis.
The Two Babylons: The Papal Worship Proved To Be The Worship Of Nimrod And His Wife
Prophecy and Prescience – Tracking Prophetic Predictives
The Alta Venditi – Secret Society Leftwing Takeover Plan For Christendom
Christmas – A Pagan Infiltration of Christianity – Has Nothing To Do with Christ.
Are U.S. Bishops Complicit in the Trafficking and Exploitation of Migrant Children?
Archbishop Vigano calls out the Pope
Doctrines of Devils – Pagan Infiltration
How the Kabbalist Jews took over the Roman Catholic Church through the Jesuit Order
The New Age Movement – One World Religion Of Charismatic Experience
One Church To Rule Them All – Protestantism Bends The Knee To Unholy Rome
They Plan This Against Christianity
Here are some Ebooks that was listed with the post:
A-Woman-Rides-the-Beast-by-Dave-Hunt
Martin-Ernest-L.-Simon-Magus-and-His-Universal-Church
Peterson_F_Paul_Peters_Tomb_Recently_Discovered_in_Jerusalem
Source: https://theserapeum.com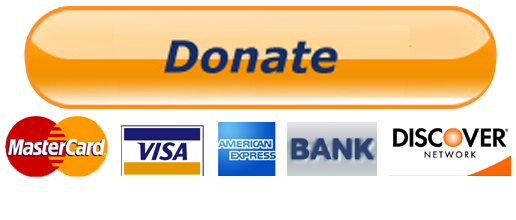 Your Tax Free Donations Are Appreciated and Help Fund our Volunteer Website and Orphanage
Disclaimer: We at Prepare for Change (PFC) bring you information that is not offered by the mainstream news, and therefore may seem controversial. The opinions, views, statements, and/or information we present are not necessarily promoted, endorsed, espoused, or agreed to by Prepare for Change, its leadership Council, members, those who work with PFC, or those who read its content. However, they are hopefully provocative. Please use discernment! Use logical thinking, your own intuition and your own connection with Source, Spirit and Natural Laws to help you determine what is true and what is not. By sharing information and seeding dialogue, it is our goal to raise consciousness and awareness of higher truths to free us from enslavement of the matrix in this material realm.