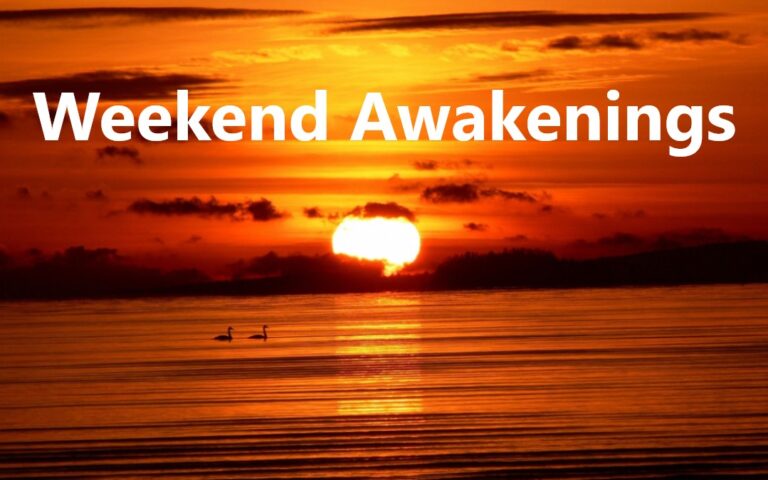 Prepare for Change is Happy to Announce the Return of
Weekend Awakenings!
Join us Saturday, August 13, 2022
10 am Pacific / 12 pm Central and Canada / 1 pm Eastern
 6 pm London, 7 pm Paris
The Lionsgate Portal
Each year on August 8, we're given a potent opportunity to manifest, thanks to the opening of the Lion's Gate portal and other celestial alignments happening at this time.
2022 seems to be yet another crazy year full of fiery changes. There has been a convergence in the cycles of climate change, economical change, and unrest through war. The book of Revelations mentions this in 12:1-3.  It speaks of a woman giving birth, stars being swept from the sky by its tail, a war in heaven against the dragon which in the end is hurled down.  Revelations speaks of the four horsemen who bring war, pestilence, famine, and death.  However, we are also assured that we will rise from the ashes:
So too, the faithful came to be assured that they would "flourish like the phoenix"
- Psalm 91:13
Astrology is used repeatedly throughout the bible to give warnings of things to come. This year has certainly been full of revelations.
"Growth in the spiritual life is a process, a challenging and demanding process of change under pressure. For ultimately, spiritual transformation involves sacrifice, self-denial - dying to one's self - so as to be born anew from the ashes of our former life through that refining, purifying fire of the Holy Spirit (Luke 9:23; 1 Cor. 15:31)."
What do you see happening in world events related to astrology and the bible? Are we still at the mercy of the four horsemen and in the fire, or can you see positive signs of change and rising from the ashes?
Please join us Saturday, August 13 to share your thoughts and observations!
Not sure when to participate from your time zone? Try the World Time Buddy.
This is a biweekly meeting.
Join Zoom Meeting
https://us02web.zoom.us/j/83875118791?pwd=K0JXZVVjOVI5K25CODlJcUZEemVpUT09
Meeting ID: 838 7511 8791
Passcode: 051259
One tap mobile
+13126266799,,83875118791# US (Chicago)
+16465588656,,83875118791# US (New York)
Dial by your location
+1 312 626 6799 US (Chicago)
+1 646 558 8656 US (New York)
+1 301 715 8592 US (Washington DC)
+1 669 900 6833 US (San Jose)
+1 253 215 8782 US (Tacoma)
+1 346 248 7799 US (Houston)
Meeting ID: 838 7511 8791
Find your local number: https://us02web.zoom.us/u/kdfRyB7ypk
The purpose of our public calls is to connect with others and create a cosmic community of like-minded individuals. The calls provide a safe space to share opinions and experiences on higher dimensional topics and are intended to empower people to create a new, harmonious society with love, well-being, unity, and balance.
To fulfil that purpose, we ask that you adhere to our zoom guidelines during the meeting. Keep you mics on mute to prevent background noise from disturbing those speaking. Hold your questions and comments until the speaker or host invite conversation from the viewers.  Use the raise hand feature and wait till you are chosen to speak.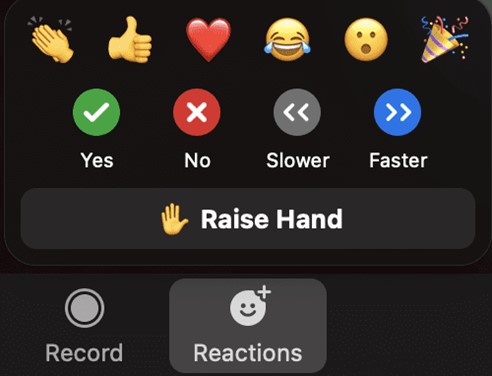 Please be courteous and show up appropriately clothed if you plan on having your camera on. Turn it off when taking care of personal business such as bathroom breaks, getting dressed and if you are moving about.  It's quite distracting and has been occasionally embarrassing!
We look forward to seeing you there!
Schedule

Guests

Attendance

Forecast

Comments
Weather data is currently not available for this location
Weather Report
Today stec_replace_today_date
stec_replace_current_summary_text
stec_replace_current_temp °stec_replace_current_temp_units
Wind stec_replace_current_wind stec_replace_current_wind_units stec_replace_current_wind_direction
Humidity stec_replace_current_humidity %
Feels like stec_replace_current_feels_like °stec_replace_current_temp_units
Powered by openweathermap.org