Our meditation was the turning point in the liberation process of our planet:
A few million people were informed about the meditation with more that a quarter million actually participating, so it was our strongest meditation ever.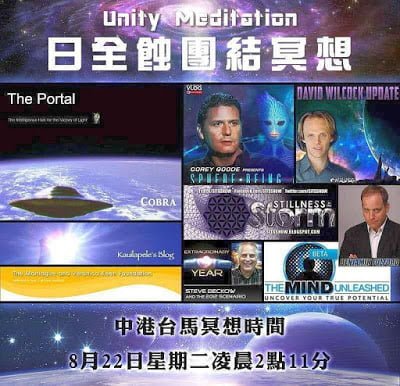 The unity and the resonance we have achieved was remarkable and was a signal for the Central Race that the awakened part of the human population will be able to hold the Light in unity when the Event happens and that it is now time to put this planet through the Ascension process. This means that from now on, the energies from the Galactic Center will exponentially intensify until all darkness is purified and the planet is liberated.