THE SISTERHOOD HAS RISEN!
By Anya Love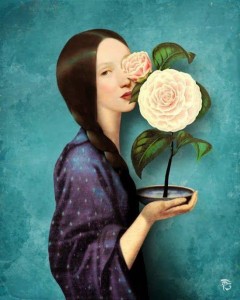 We are 70+ groups strong now, across the globe.  Thank You to all the Sisters and Brothers worldwide, who are participating.  You are invited to create your own community, or to join an existing community, to strengthen the power of the Cosmic Goddess Activation on the Summer Solstice, June 21st 2014.  The meetup group community is gathering here:
http://www.meetup.com/SISTERHOOD-OF-THE-ROSE/
We will be linking up with the core activation group in Ibiza, Spain, the home of the Great Goddess Tiamet, as well as participating in our individual groups.  In the tradition of the great Priestesses of the past, we are in the process of co-creating a beautiful and powerful ceremony, in celebration of our re-union and return to the conscious awareness of humanity.
Our Facebook group – Sisterhood of the Rose – is coordinating the activities, please feel free to join in the conversations:
https://www.facebook.com/groups/637358973017556/
For those who are not on Facebook, please feel free to contact me at
[email protected]
.
Included here (below) is a divinely inspired invocation, contributed by Becca Jones, which will be part of our activities
The Goddess is Alive and Has Risen!
COSMIC GODDESS (ISIS) INVOCATION
Rise! Goddess Rise!
Guide us through your ancient eyes
Awaken Majestic Queen of Heaven!
Your wisdom is the leaven
Beneath the ancient rubble
We hear your lilting call!
We rush to answer you dear Goddess
Brothers and sisters one and all
Rise! Goddess Rise!
Let us hear your beautiful song
Caress us with your petals
Your intoxicating fragrance lingers on
Rise O' Mighty Isis!
Queen of Roses and feminine grace
May your love cover the earth
Like a latticework of lace
Rise! O' Cosmic Goddess!
Restore balance in our world
In your honor rose petal carpets
And welcome banners shall be unfurled!
Like a creeping clover
Cover us with joy and love
Let your peace descend upon us
With the gentility of a dove
Open Mighty Goddess Portals!
All vortices of the Feminine Divine
Let your rainbow light fill the sky
Your golden columns shine!
Rise up ancient Goddess Temples!
From your resting places deep
There is no more time for slumber
Today we dust off aeons of sleep
Arise O Mighty Isis, Cosmic Goddess Energy
Source of laughter, joy and mirth
May your love spread like a vine
Until it drapes our jeweled Earth
Goddess of Harmony, Love and Peace
We call you forth this solstice day!
To seal this sacred covenant
And bless us in the ancient way
You are the diamonds in our eyes
The symbols in our skies
You are the rivers and the streams
Our greatest hopes, our grandest dreams
Rise! Goddess Rise!
Guide us with your cosmic eyes
Rise! Goddess Rise!
Restore our earthly paradise