OK I just have to say that the first PFC Community interview is fantastic and you should absolutely read / listen to it. I've been involved in this community for quite a while now but although I already knew the answer to many of the questions I thoroughly enjoyed reading it. Actually I have not been able to listen to it and could not access the sound version but I'm sure it will be available?
Congratulations all round to Judi, Angel eyes, Raissa and Dov and anyone else involved for a great job. Some things do need to be repeated as there are new readers arriving on the site continually and I think that this interview covers many of the basic questions along with some new info.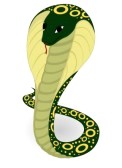 So this is just to say that I warmly recommend everyone to read this interview when you get the chance. Many of us are feeling somewhat both spiritually / physically tired at this point in time and listening to or reading what Cobra has to say always gives a greater sense of 'we are definitely going to get there' in the end.
Link here directly to the transcript – which otherwise pops up when you open the radio link at the top of the page here:
https://prepareforchange.net/2-22-15-cobra-archive-transcript-and-web-bio/
Love and Light
Therese Zumi
23/02/2015 at 1331 PM