A Very Moving Profound Insightful 20 min Lecture by An Amazing Brain Researcher
I was doing some research and stumbled upon this and I just feel that everyone should have a chance to listen to this lady's words. If you have not come across this yourself already then I promise that it will enlighten you on some level. She has been introduced as a powerful voice for brain recovery but I would prefer to say a powerful voice for the movement towards peace on Earth. As this video has been spread through many different avenues on the Internet it has probably been seen by closer to 30 million people before I found it just now. Hope you enjoy this. TZ
My Stroke of Insight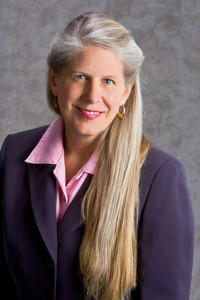 Jill Bolte Taylor got a research opportunity few brain scientists would wish for: She had a massive stroke, and watched as her brain functions — motion, speech, self-awareness — shut down one by one. An astonishing story is the subject of a Ted Talk at titled Jill Bolte Taylor's Powerful Stroke of Insight
From her website:
Her book, My Stroke of Insight is a
New York Times Bestseller
from 2008 and is published by Penguin Group USA. You may order a copy through online stores including
Amazon
and
Barnes & Noble
, or ask your local bookstore. It is available in hardcover, paperback, audio (abridged and unabridged, both read by the author), and large-print edition.
Foreign editions
are also available and published in 30 languages.
Jill Bolte Taylor was a 37-year-old Harvard-trained and published brain scientist when a blood vessel exploded in her brain.  Through the eyes of a curious neuroanatomist, she watched her mind completely deteriorate whereby she could not walk, talk, read, write, or recall any of her life. Because of her understanding of how the brain works, her respect for the cells composing her human form, and an amazing mother, Jill completely recovered her mind, brain and body.  In My Stroke of Insight: A Brain Scientist's Personal Journey, Jill shares with us her recommendations for recovery and the insight she gained into the unique functions of the right and left hemispheres of her brain.  Having lost the categorizing, organizing, describing, judging and critically analyzing skills of her left brain, along with its language centers and thus ego center, Jill's consciousness shifted away from normal reality.  In the absence of her left brain's neural circuitry, her consciousness shifted into present moment thinking whereby she experienced herself "at one with the universe."
Based upon her academic training and personal experience, Jill helps others not only rebuild their brains from trauma, but helps those of us with normal brains better understand how we can 'tend the garden of our minds' to maximize our quality of life.  Jill pushes the envelope in our understanding about how we can consciously influence the neural circuitry underlying what we think, how we feel, and how we react to life's circumstances.  Jill teaches us through her own example how we might more readily exercise our right hemispheric circuitry with the intention of helping all human beings become more humane.  "I believe the more time we spend running the deep inner peace circuitry of our right brain, then the more peace we will project into the world, and ultimately the more peace we will have on the planet."
Therese Zumi
30/07/2015 at 1403 PM CET