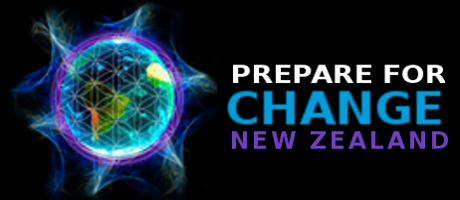 HE Patrick Rata
New Zealand Ambassador to Italy
New Zealand Embassy
Via Clitunno 44
Rome 00198
By email
Tena koe Pat
My name is Will Wilson. I note you recently attended the Keshe Foundation presentation to Ambassadors in Rome on 16 October. I am sure that you will have by now considered the impactful potential of this technology.
I would like to introduce you to our organisation, Prepare For Change New Zealand.
Prepare for Change New Zealand is part of an organisation operating within the Prepare For Change world-wide network. It is a grass roots collaboration of ordinary people who are very "aware" of the massive changes that our planet is undergoing right now. These changes are imminent and will have significant impact on people's lives. We are not just talking of this technology but also other significant changes within the financial sector and overall governance.
Related to this is the very steep learning curve of understanding required to assimilate the changes into our lives. Our goal is to assist our fellow citizens to understand and successfully work through these changes.
We are mindful that these changes may come "thick and fast". There is also the anxiety, as noted by some participants, regarding the nature of this technology and the "proof" of it. However, as Mehran Keshe has indicated, really the proof of the pudding is in the eating. It is really just a matter of plugging it in and seeing it work.
Nevertheless, the nature of this technology is a massive "game changer". As a result it may prove challenging to carry out coordinated efforts for the orderly dissemination of this technology within shortened time-frames. We have set up our networks to achieve this.
We can assist by:
providing and maintaining open communications within our networks and across schools, marae and other community organisations
providing key messages and facilitating leadership via leadership briefings
coordinating and facilitating communications and actions with the Keshe Foundation
We stand ready to assist you in any way we can. Please let me know how we can help to bring this technology and its benefits to the people of Aotearoa New Zealand
Nga mihi nui
Will Wilson
for Prepare for Change New Zealand