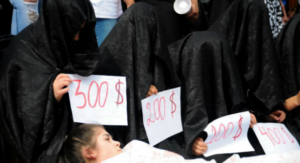 (comment:  I would encourage any of you to get involved in TRULY helping to end the sex slavery around this planet.   I am highlighting 3 different articles on basically the same subject and the massive, MASSIVE corruption that keeps this still happening all around the world.  My heart is sooooooo saddened by the debauchery of humans.  Where are our Warriors and Guardians?  Where are MEN and Women who will help stop this.  And WTF is wrong with the people that perpetrate it, encourage it, pay for it, support it, protect (judges, juries, Police, Military etc.) these actions.   I want to scream!!!!  I want to blame men all over this planet and point fingers – WTF!!!!!!.  (yes, I know it's not ALL men, but it's mostly men).  Our politically correct culture doesn't want to actually point fingers . .  .  Well . . . Get your head out of your phones and off your addictions.  Switch off the SPORTS AND the PORN.  I  want to challenge MEN to step up to the plate and take some responsibility for you and your 'brothers' and educate, enlighten and help heal other men.  It's a vicious cycle that MUST be stopped.  And it will mostly be stopped by men, not us women. We're tired of being raped and abused and we're tired of your 'boys clubs' covering it up.)
http://www.telegraph.co.uk/culture/film/9041974/What-the-UN-Doesnt-Want-You-to-Know.html
What the UN Doesn't Want You to Know
In 1999, Kathryn Bolkovac went to Bosnia as part of a UN mission. She discovered terrible wrongdoing – and refused to stay silent about it. She tells Nisha Lilia Diu her incredible story, now the subject of a film starring Rachel Weisz.
She's just home from work on this icy Friday evening in a small city near Amsterdam.
She has lived in Holland, with her Dutch husband, ever since her life was transformed by events so extraordinary they have been made into a film, The Whistleblower, starring Rachel Weisz.
Before going on a UN peacekeeping mission to Bosnia 13 years ago , Bolkovac, 51, was a police officer in Nebraska. She specialised in sex crimes, was nicknamed Xena: Warrior Princess, and had a 95 per cent conviction rate.
'It was actually higher than that,' she corrects me, settling on an L-shaped chocolate suede sofa. I tell her that in Britain the rape conviction rate is more like 6 per cent. She laughs, amazed.
'You have to get confessions. That's the trick – knowing how to interview people.'
But with 10 years on the street and two failed marriages behind her, it was time for a change.
She signed up with DynCorp, the private contractor providing American personnel for the UN mission in Bosnia. The war was only recently ended and the country's legal infrastructure was in disarray.
Bolkovac thought of 'all the good, meaningful work I was going to do', training Bosnian police officers and re-establishing law and order.
The first of several nasty shocks came before she'd even left: among the recruits at DynCorp's training week in Texas was a man from Mississippi. He'd been to Bosnia before and had had such a good time he was going again.
He told them all how scenic it was, adding, 'and I know where you can get really nice 12- to 15-year-olds'. Bolkovac was baffled, believing she'd misheard.
In Bosnia, where there were so many dead the Olympic football stadium had been turned into a cemetery, she threw herself into her work.
Soon Madeleine Rees, the head of the UN Office of the High Commissioner for Human Rights, had recruited her to run a pilot project on violence against women.
While there, working in a police station with a hole in the floor for a lavatory, Bolkovac secured Bosnia's first conviction for domestic violence.
Then one day the body of a skimpily dressed Ukrainian girl came floating down the River Bosna. Soon after, a Moldovan girl was found wandering the river banks.
Bolkovac attempted to interview her but only understood one word, 'Florida', the name of a nightclub where she'd often see UN vehicles parked.
When she arrived the club was deserted. She found stacks of American dollars and foreign passports in a safe and, behind a locked door, seven girls. 'Sheer terror,' says Bolkovac of the looks on the girls' faces. 'It was exactly as you see in the film: 'they're huddled, they're holding each other, they're on these bare, stained mattresses.' They were too afraid to talk. One of them pointed to the river outside. 'We don't want to end up floating.'
Dozens of girls began turning up at Bolkovac's station with 'eerily similar' stories:
They'd taken a job abroad as a waitress or cleaner or nanny – often at the insistence of their own families – but during the journey everything had gone wrong.
They were taken somewhere else altogether, forcibly stripped and sold to someone who humiliated, beat and raped them into dead-eyed submission. Now they were imprisoned in brothels in Bosnia.
'People ask me what's true,' says the film's director, Larysa Kondracki. 'But it's barely scratching the surface. We had to tone it down.'
The problem was so widespread, says Rees (now secretary general of the Women's International League for Peace and Freedom), 'Kathy ended up having time to deal with nothing but trafficking.'
Girls who escaped were frequently found – sometimes grabbed outside safe houses – and brutally punished by their pimp, with the others made to watch. But that wasn't the only reason they wouldn't testify.
'They didn't expect [the police] to help them,' says Bolkovac.
She discovered numerous individuals in the Bosnian and UN police (which was made up of some 1,800 officers from 45 countries) who were not only using trafficked prostitutes but were on the traffickers' pay-roll.
They were paid to give warnings on raids, return girls who escaped or, when rescued girls were repatriated ('dumped somewhere on the border', according to Bolkovac), let the traffickers know where they could collect them so they could be 'recycled back into the system.
'Free access to the girls was an added perk.'
Bolkovac is fresh-faced and young-looking, with a thick ponytail of light-blonde hair, but she seems tired.
'I found it intolerable,' she says. The more she investigated, the more her UN colleagues turned against her.
'She'd been very popular and one of the lads,' says Rees. 'And you could see she was getting increasingly isolated in the cafeteria; people weren't sitting with her.'
Bolkovac's files went missing, her superiors pulled her cases, people warned her to back off.
Eventually, she wrote an email detailing everything she'd learnt and sent it to 50 senior mission personnel, with the subject 'Do not read this if you have a weak stomach or a guilty conscience'.
Four days later she was demoted, and a few months after that DynCorp fired her for falsifying her timesheets.
But Bolkovac had kept copies of all her files; her mantra, she says, has always been 'document, document, document'. She successfully sued DynCorp for unfair dismissal for making a protected disclosure – legal-speak for whistleblowing.
The tribunal stated, 'It is hard to imagine a case in which a firm has behaved in a more callous manner.'
Within hours of the ruling DynCorp settled a second whistleblowing case against it, offering an undisclosed sum to an aircraft mechanic from Texas called Ben Johnston, who had evidence of UN personnel buying and selling girls elsewhere in Bosnia.
Johnston signed a gagging order. 'It was very disappointing,' says Bolkovac with a sigh.
Most disappointing of all was what happened next: several men were sent home, but none was punished further. No future employer will ever know what these men were guilty of.
I asked DynCorp if its guidelines had become more stringent since 2001 and was sent its code of ethics.
It states that 'engaging in or supporting any trafficking in persons […] is prohibited. Any person who violates this standard or fails to report violations of this standard shall be subject to disciplinary action, up to and including termination of employment.'
So nothing has changed.
DynCorp continues to win multimillion-dollar military contracts with the American government in Iraq, Afghanistan and Haiti among other places.
This is despite paying a $155,000 settlement to a contractor in Iraq in January 2012 and, in June 2011, $7.7 million to the US State Department itself over charges of filing false paperwork.
Unlike those who had been quietly sent home, Bolkovac's professional record was blighted by her dismissal and she's been unable to find work in international law enforcement since.
She currently works at an auctioneers which deals in industrial and agricultural equipment, as well as consulting and speaking at universities and NGOs in her own time.
The UN mission in Bosnia finished in January 2003 but the abuses did not end there.
In fact, Jacques Paul Klein, the head of the UN mission in Bosnia, went on to lead the UN mission in Liberia, where he presided over similar scandals.
He has now 'dropped off the face of the earth', says Bolkovac.
He was retired from the UN after allegedly having an affair with a woman who was taking his UN secrets to the Liberian dictator, Charles Taylor. 'You couldn't make it up, could you?' says Rees.
Recent years have seen allegations of sexual exploitation by UN peacekeepers in the Ivory Coast, the Congo, Columbia… The list goes on.
But UN personnel have hitherto been protected by diplomatic immunity – meaning they can't be prosecuted in their mission country – and political expediency. Once they're home governments often have little desire to highlight their troops' bad behaviour.
As a result of Bolkovac's revelations, however, the UN set up a conduct and discipline unit in 2007.
Susana Malcorra, who heads it up, tells me the UN can waive immunity if needs be: 'It does not cover personal misconduct.'
More usually, the UN kicks people off its missions and hands the investigation and punishment over to the member state.
'We go back to member states quarterly to remind them of cases they still have open,' says Malcorra. 'We will not give up on following up on every single case that is pending in our file.'
Have there been prosecutions? 'In the most horrible cases I have seen jail for significant periods.'
Nevertheless, Bolkovac believes trafficking is still not taken seriously. '
You should see the amount of money that's put into training for anti-terrorism and gun-smuggling,' she says. 'But when it comes to human trafficking and violence against women you don't see the same resources being generated.'
Sex trafficking is not, unfortunately, confined to areas with a military presence.
The New York-based Somaly Mam Foundation, set up by a Cambodian woman who was trafficked as a child, estimates there are 2.7 million people enslaved globally, 85 per cent of whom are women and girls in forced prostitution.
The most recent figure for England and Wales is 12,000, which Abigail Stepnitz of the British anti-trafficking organisation Poppy Project, calls 'a tip-of-the-iceberg number'.
'For me the idea is to go after the demand end, to stop focussing on the victims,' says Bolkovac. 'We have to focus on prosecution of the perpetrators.'
This is starting to happen.
Joseph Yannai, an author based in New York State, was convicted last June of trafficking girls from Europe, tricking them with adverts seeking editorial assistance. He's facing a sentence of up to 80 years.
Also last year, a Romanian father and son operating a huge forced prostitution ring in Britain were given 21 years.
And, as Ariel Siegel at the Somaly Mam Foundation says, 'Men have to realise that the women they have encounters with might not be willing, despite appearances.' In Britain it is illegal to pay for sex with someone who is being coerced.
The Whistleblower was recently screened at UN headquarters in New York (though not before an internal memo was leaked showing that some officials wanted to ignore its release).
Bolkovac has since been invited by the UN to hold a signing of her book, a riveting, fast-paced account of her time in Bosnia, also called The Whistleblower. 'I've followed up twice to set a date,' she says. 'No response whatsoever.'
No one within the organisation, or at DynCorp, has yet apologised to Bolkovac for the treatment she received, much less praised her for going after wrongdoing and attempting to raise the standard.
Not yet.
(movie came out in 2010;  https://youtu.be/al3anBiHwmI)
https://www.walkfree.org/slaveryinconflict/?utm_source=Facebook&utm_medium=post-action&utm_campaign=slaveryinconflict
UPDATE: The UN Security Council has said slavery during conflict may be a war crime, calling on the Secretary-General to report back on better implementing programs to counter trafficking in Iraq by ISIS.1
Over three thousand women and girls have been forced into sexual slavery by ISIS during the conflict in Iraq and Syria.2 But the horror doesn't end there — men, women, boys and girls all over the world have been forced into slavery during conflict.
Randa, a 16 year old girl was abducted by ISIS along with her heavily-pregnant mother from northern Iraq. Forced into slavery Randa was taken and raped by a man twice her age.3
Esther Ruth Atim was kidnapped from Uganda when she was 9 years old by the Lord's Resistance Army, a Christian militia. "Rape was on a daily basis. I was raped so I couldn't even move … like a normal (person) … I could only move like a jumping frog."4
Last December the UN Security Council took the first steps towards ending slavery in conflict as some members acknowledged ISIS's use of slavery as a war crime.
We must continue to push the Security Council to protect survivors of slavery and prosecute those responsible for war crimes.
Swift action could prevent human trafficking and sexual slavery in conflicts all over the world now and forever.
Our Mandate: (1) To lawfully prosecute those people and institutions responsible for the exploitation, trafficking, torture and murder of children, past and present, and (2) To stop these and other criminal actions by church and state, including by disestablishing those same institutions.
"Every level of the government and legal infrastructure in B.C. is involved in these disappearances, from local social workers and doctors who target, criminalize, over medicate and transport native children out of their homes, to judges who order the subsequent arrest of these children's parents, to the RCMP hit squads and their private contractors who dispose of targeted aboriginal families. The recent appointment of a convicted child trafficker, Ed John, as the special adviser to the provincial government on native foster care, is one example of the institutionalization of this system of in-house crime … Growing evidence suggests that Mr. John was placed in his position to provide governmental protection to the growing trade in trafficking native children through white foster homes and to undetermined numbers of overseas buyers."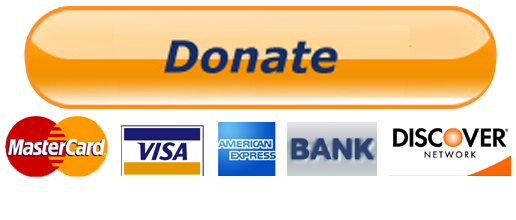 Your Tax Free Donations Are Appreciated and Help Fund our Volunteer Website and Orphanage
Disclaimer: We at Prepare for Change (PFC) bring you information that is not offered by the mainstream news, and therefore may seem controversial. The opinions, views, statements, and/or information we present are not necessarily promoted, endorsed, espoused, or agreed to by Prepare for Change, its leadership Council, members, those who work with PFC, or those who read its content. However, they are hopefully provocative. Please use discernment! Use logical thinking, your own intuition and your own connection with Source, Spirit and Natural Laws to help you determine what is true and what is not. By sharing information and seeding dialogue, it is our goal to raise consciousness and awareness of higher truths to free us from enslavement of the matrix in this material realm.