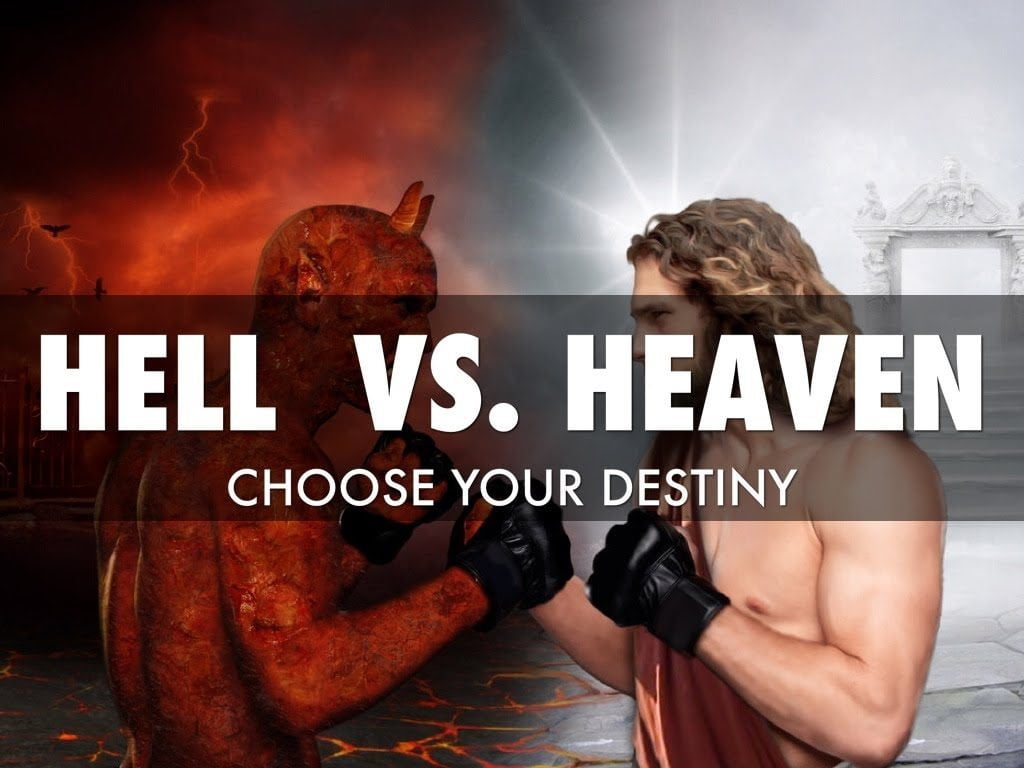 In your reception of this writing, know that there is not gender involved–no male or female. The term HE is simply a grammatical definition as acceptable to your dictionary as designation of simplicity. No "girls" or "boys" to cast blame one against another–to each his own! Also, it is most difficult to discern the gender of a snake but you can identify a serpent by its covering and the sounds it produces. Refrain from your foolish arguments of no merit for you are only postponing your truth while you struggle to remain within the physical lie. further, God of Light never "punishes"–there is no need for such in actuality. God and The Creation gave forth the Laws thereof–you may keep them or break of them. However, if you keep unto them you are blessed with wondrous things, if you break of them–ye stand in accusation of yourself and the evil computer within will see to punishment. It will not be some goblin from within the draperies–you will work it out with that one with whom you made your pact–wittingly or unwittingly. IT IS TIME, BROTHERS, TO STOP BLAMING GOD! A hurricane blows the sea upon the just and the unjust–THE CREATION IS! NO MORE AND NO LESS.
The dark forces of evil have worked long and most carefully to tear down all fibres of God-ness and the masses have played most diligently into their hands and you are now beginning to reap the horrendous rewards of that sleep time–the irreversible gift of selves into the hands of your evil enemy. Worse, you then find the truth coming forth before your eyes and BLAME GOD–"How could God do this?", "What an uncaring God who would allow this!", "I am angry with God for doing this to me (us)!"–you go forth and espouse EXACTLY what evil brotherhood tells you to espouse, WHILE YOU CONTINUE TO PRACTICE ALL THE WAYS TO BREAK THE LAWS OF GOD AND CREATION FOR YOU HAVE FORGOTTEN WHAT THEY ARE.
I can only ask you in return–is Christ real? Was Jesus real? Is St. Germain real? Was he a figment of Ballards' imaginations? Is there an Angel Gabriel, Michael, Raphael . . . .? Was there a Buddah? What about Mohammad? If these ones are "real" then so must Satan be "real". Perhaps you must look from the other side of existence to understand. If you could truly understand that you in existence at this moment are thought forms–illusion manifestations, then you could easily understand that God creator within self creates and manifests. The energy source and force is available to all ones and through higher being recognition a "thing" or "being" is manifested. It is far easier to "believe" in evil than in goodness for there is so much more of it. The Satanic energy is allowed to literally take over a body and energy field in the human being–sometimes also within animals of lower forms if it suits his purpose.
THROUGH THE YEARS THE ILLUSIONS BURST FORTH AND CLAIMS ARE MADE THAT THE "GODS" COME FORTH TO EXPERIENCE EARTH PHYSICAL PLEASURES WITH HUMANS. THE ABSURDITY OF SUCH A CLAIM IS STUPID BEYOND BELIEF THAT EVEN PRIMITIVE MAN SHOULD ACKNOWLEDGE SUCH RIDICULOUS TRIPE. GOD IS LIGHT AND EVEN YOUR NON-THINKING BRAINS CAN TELL YOU THAT GOD IS NOT EVEN IN HAVING OF YOUR SILLY APERTURES AND PROTRUSIONS. GOD HAS, NOR NEEDS, NO PHYSICAL RESTRICTIONS. YOU ARE MADE IN THE IMAGE OF GOD! THAT MEANS, HUMANS, THAT YOU ARE LIGHT ENERGY OF UNENDING SOUL LIFE! IT MOST CERTAINLY HAS NAUGHT TO DO WITH PHYSICAL MANIFESTATION OR RESTRICTIVE FLESH PRISONS, NO MATTER HOW WELL CREATED AND MANIFESTED. YOU ARE CREATED IN THE IMAGE OF CREATOR! Let me give you a few synonyms for "image": imitation of the form of a person or thing, the optical form reflected, as in a microscope, an illusionary form, something not actually visibly present, apparition, mental picture, soul, an idea, fantasy, concept, impression and on and on and on. Therefore, the BODY of physical matter is not reincarnated; THE SOUL ESSENCE (IMAGE OF GOD) IS REINCARNATED AND MAKE NO MISTAKE OTHERWISE FOR YOUR DESTINY DEPENDS UPON THE KNOWLEDGE OF THAT VERY TRUTH–YOU HAVE LIVED THE LIE FAR TOO LONG, DEAR BROTHERS.
In the beginning Satan was God's second-in-command, chief among all His angels, the beautiful and beloved Lucifer. The service IT performed in God's behalf was to enhance the spiritual growth of human beings through the use of testing and temptation–just as you test your own children in school so as to enhance their growth. Satan, therefore was primarily a teacher of mankind, which is why it was called Lucifer, "THE LIGHT BEARER". The original meaning of the words "Satan" and "devil" were not synonymous, as they are used today. The terms "devil" and "diabolic" come from the Greek verb diabalein, meaning simply "to oppose". The word "Satan" commonly meant "adversary". In the bible, God Himself supposedly stated that He was proceeding "Balaam" as a Satan. Just as it is most difficult to gain your acceptance that The Christ name was not that of "Jesus", for his name was Jmmanuel. the Greek and Roman empires referred to the Christ energy, Jmmanuel Esu, as "Jesus", or, "THE ANOINTED ONE". That was Paul's assumption, for his name was never "THE ANOINTED ONE". It is simply a Greek definition which has lingered for over 2,000 years. Seeing the necessity for mankind to be tested and tempted by something in opposition to His own will, God delegated this oppositional (diabolic and adversarial-satanic) function to the chief of His archangels.
When Creator sent forth the Christ, Satan (who was no longer called Lucifer) found this intolerable and a personal insult. It puffed with pride, it refused to submit to God's judgment of the precedence of Christ. It rebelled against God. Satan itself created the situation in which heaven became literally not big enough for the both of them. Inevitably, Satan, by its own doing, was immediately cast out into the absence of the God presence which you label Hell. Once the light bearer, it now dwells in darkness as the Father of Lies, nursing continual images of revenge against God. Through the angels who accompanied its departure and remained in its command, those who joined the rebellion and casting out, it has and continues to wage continual war against God's design. Where once it existed to spiritually uplift mankind, it now exists to spiritually destroy you. In the battle for your souls it attempts to oppose the Christ at every turn. Satan perceives Christ as its personal enemy. As Christ in spirit lives, so is Satan the living Antichrist.
Satan is a purely destructive force energy–by its demonic representatives it claims to be naught other. Satan is utterly and totally dedicated to opposing human life and growth. It can only survive in vileness, war and hate. These are energy forms (souls) which have been displaced from their original placement within the heavens and they must seek dwelling and experience. They seek it and find it within man. Oh yes, indeed, demonic possession is most real indeed. Further, at Satanic rituals these demonic energies manifest into quite visible format. They, however, do not commit of the evil "ACT"; they can only influence the accepting entity to act in their behalf. Now, you ask–why would not God, having created Lucifer (Satan) in the first place, simply wipe him out? The question in itself presupposes that "God" would wipe anything out. It must be assumed that God can punish and kill if he would wipe a thing from existence. PERHAPS YOU SHOULD CONSIDER THAT GOD GAVE Satan FREE WILL JUST AS HE GAVE IT UNTO HU-MAN AND THAT GOD DOES NOT DESTROY; GOD ONLY CREATES! HOWEVER, IF HE SO CHOOSES TO REMOVE A THOUGHT FROM HIS PROCESS, THAT FRAGMENT SIMPLY CEASES TO EXIST-
There bottom line is we are facing unique times, there are only two states of being: submission to God and goodness or the refusal to submit to anything beyond one's own will–which refusal automatically enslaves one to the forces of evil. You must ultimately belong either to God or to Evil. Every square inch and every split second in the universe is claimed by God Consciousness and counterclaimed by the Satanic consciousness–there is no neutral ground even for you fence-sitters and middle-of-the-road standers–ultimately there must be a choice. You can assume that the only true state of freedom is to stand exactly halfway between God and Evil, uncommitted either to goodness or to utter selfishness–but that freedom shall be torn apart for it is intolerable and in fact, the choice is already made by the inaction toward either. THE CHOICES TOWARD EVIL ARE WILLINGLY MADE REGARDLESS OF CIRCUMSTANCES Evil must feed on itself to survive–remove the food source and the entity can return to a semblance of order and balance. Know that GOD NEVER TURNS AWAY NO MATTER HOW LATE THE HOUR NOR THE ACTIONS BEFORE THE RETURN TO GRACE.
"Yes, Humanity of Earth, there is a Satan." Further, the concept, the energy, has gained control of you as a species and caused you to disobey every Law of The Creation and the very Laws of a planet which allows the orbiting entity to survive in balance. Therefore, periodically, she (Earth or any humanized planet), cyclically rebalances herself. It is usually done in an ultimate shifting of poles upon the established axis. This readjusts everything and allows a basic "start-over". Each time this occurs, the creations of Creator are readjusted, restationed, sorted, removed, left to endure and begin again as primitive minds–with a few teachers that they ultimately believe to be Gods, and on and on infinitely. Humanity grows a bit, keeps the Laws for a while for they have no choice, and then, as technology progresses, greed, lust and pleasure (Evil, my brothers), invades the very fibre of the species. Again he cycles into unbalance, destruction, greedy exploitation and finally, disaster–only the labels are changed; not for protection of the innocent for there are so few by that point in evolution–but rather, because the eons of "being" have changed the names on the progression of life. You shall find and recognize those energies who re-present themselves into your consciousness and you will be able to evaluate your own individual progression. Have you made the grade or have you failed the course? Ye shall be most cautious as you toy with what is recognized as the New Age movement. It, like Christianity, or any "movement" of lighted cause, has been infiltrated with the rituals of evil. It is the nature of the beast itself. You are existing in the time of change for you cannot go very much farther in the direction your civilization has chosen to travel.
Man gets his physical form, draped in riches, before an audience of blind sheep and cries: "Love"–and he is the very expression of the intent of the lie itself. He sets not himself above; if he were in truth he would dwell in the hovel and place those he claims to "love" and who are in need, pain, homeless and hungry into his houses and sit them to his table while he would go without–THAT IS LOVE! YE OFFEND THE CHRIST DEFINITION BY YOUR SELF-PROCLAIMED FOOLISHNESS. NAUGHT WHICH YOU PROCLAIM IN THY ACTIONS WOULD BE DONE BY THE CHRIST BEING. YOU WHO CLAIM TO BE THE BEARERS OF LIGHT AND CONTINUE IN THE BREAKING OF THE LAWS OF CREATOR AND CREATION–EVEN AS WRITTEN IN YOUR SO-CALLED "HOLY" BOOKS, ARE NOT OF CHRIST. YOU CAN CLAIM JESUS AS YOUR OWN AND CONTINUE YOUR LAW BREAKING AND YOU ARE NOT CLAIMED BY THE CHRIST–BETTER GET YOUR WHO-CLAIMS-WHO IN ORDER. YOU CAN CHOOSE TO CLAIM THE CHRIST PATH BUT IF YOU FOLLOW NOT THE PATH, IN THE ENDING THE CHRIST MAKES THE CHOICE AS TO WHO SHALL ABIDE WITH HIM IN GOD'S REALMS–NOT YOU! FOR THE CHRIST ENTITY HAS GROWN AND SEES THAT WHICH IS WITHIN THE SOUL AND LISTENS NOT TO THE WORDS UPON THE MOUTH. ACTIONS ARE JUDGED BY THAT WHICH IS WITHIN THE SOUL DESIRE– NOT THAT WHICH SIMPLY MAKES A CONGREGATION OF IGNORANT MORE ABUNDANT. GRACE OF THE CREATOR IS THAT FINAL EVALUATION WHICH HANDS OUT YOUR INDIVIDUAL TICKET TO HIS DWELLING PLACES–FORGET IT NOT!
YOU WHO BECOME SERVANTS OF THE LIE ARE LEFT WITH THE DREGS THEREOF AND THE PLACES THE EVIL FORCES HAVE PREPARED FOR THEIR WORKERS ARE THE PLACES SEPARATED FROM LIGHTED CREATOR–INTO A VOID WHEREBY ONLY THAT WHICH YOU HAVE CREATED, IN HUMAN FORMAT, WITHIN THE SOUL ENERGY, IS LEFT FOR THE INDIVIDUAL ENERGY TO EXPERIENCE. THERE ARE NONE OF THOSE WONDROUS HUMAN PLEASURES NOR SOFT BEDS AND WARM POSSESSIONS FOR THOSE ARE LEFT TO THE HUMAN EXISTENCE AND YOU WILL NO LONGER HAVE OF THAT SPECIAL DIMENSION OF GROWTH. IF THE HUMAN PHYSICAL FORMAT CONTINUES, IT CONTINUES IN THE DARKNESS OF IGNORANCE FOR THE VEIL OF FORGETFULNESS SHALL BE DRAWN AGAIN–FOR, AS A MAN THINKS AND BELIEVES, SO HE IS! You who struck "reincarnation" of the soul from your instruction books, shall be most abruptly confronted with your soul journey exploitations. That, too, is your choice and if you have been so foolish as to believe the lies as fed unto you by other human formats, then so be it–you will not have grown and passed of your lessons. You who refuse to look and make consideration of possibilities because some church doctrine, or speaker therefor, tells you to not do so, are willing lamb victims of the worst of the evil intent. The word of truth is written within each human and guidelines are also written within, whereby an individual can know of truth.
THESE DOCUMENTS ARE COMING FORTH AS THE PHOENIX FROM THE ASHES OF THE EVIL CONFLAGRATION THAT YOU CAN BE REMINDED–THEY WILL NOT "SAVE" YOU–GOD WILL NOT "SAVE" YOU–WE FULFILL OUR COMMITMENT TO CREATOR AND YOU DO THE CHOOSING. I SUGGEST YOU DO SO WITH REASON AND LOGIC AS RELATIVE TO THE POSSIBILITIES OF ACTUAL UNIVERSAL PHYSICS AND NOT HALLOWEEN HOCUS POCUS OF GHOSTS AND GOBLINS. I SPEAK OF A VERY LONG DURATION OF FURTHER PAINFUL EXPERIENCES IF YOU MAKE THE WRONG CHOICE. YOU SEE, THERE IS NO SUCH THING AS TIME OR SPACE, BUT YOU WHO CHOOSE WRONGLY BY NOT HAVING COME INTO KNOWLEDGE OF THAT FACT, ARE DESTINED TO CONTINUE AND REPEAT OF THE ERRORS. HOW DARE YOU BELIEVE THAT A CREATOR WHO CAN BRING ORDER AND PERFECTION WITHIN ALL CREATION DOES NOT HAVE THE ABILITY TO JUDGE ACCORDINGLY. IF YOU DO NOT GROW BEYOND THE ILLUSION, YOU ARE DESTINED TO CONTINUE WITHIN THE ILLUSION. SO BE IT.
"Christ" is "TOTAL LIGHT", "Satan" is "TOTAL DARKNESS" or "devoid of light". IF ONE EXISTS THE OTHER MUST ALSO EXIST, FOR THERE CANNOT BE ONE WITHOUT THE OTHER IN THIS THIRD DIMENSIONAL EXPERIENCE. As you progress through the dimensions you will finally achieve a level of either total light or the void of total absence of light. THE CHOICE IS LEFT TO INDIVIDUAL MAN, AND YOU ARE GIVEN INFINITE ETERNITY IN WHICH TO FINALIZE YOUR CHOICES. YOU ARE FACED WITH A MAGNIFICENT CHOICE RIGHT NOW UPON YOUR EARTH PLANE. SO FAR IT APPEARS Satan IS OUT FRONT IN THE RACE–BUT "THIS" IS HIS DOMAIN. EARTH AND HUMAN PHYSICAL EXISTENCE IS TRULY NOT THE DOMAIN OF GOD NOR CHRIST.
FIRST, THE TEACHERS OF LIGHT AND WORKERS WHO HAVE BEEN SENT FORTH ARE REMOVED, IF SUITABLE. SOME, OF COURSE, REMAIN TO MAINTAIN PASSAGE IN SAFETY FOR ONES OF THE LIGHT. THEN ULTIMATELY THERE IS A MOST MAGNIFICENT CONFRONTATION OF THE ENERGY FORCES OF THE CHRIST AND OF Satan. Satan LIKES THE PLAYGROUND AND EFFORTS AT BUILDING HIS FORCES ENOUGH TO PREVAIL–HE NEVER DOES BUT HE NEVER CEASES IN HIS EFFORTS. THE UNLEASHING OF THAT MIGHTY ENERGY EXCHANGE IS UNTHINKABLE, MY BROTHERS, BUT YOU ARE GOING TO WITNESS IT FOR NO MAN SHALL GRADUATE UNTIL YOU HAVE EXPERIENCED IT. WHAT LEVEL OF EDUCATION YOU GRADUATE INTO IS STRICTLY UP TO YOU TO CHOOSE–PROGRESSION OR REGRESSION. SO BE IT.
WHEN THINGS BECOME SO UNBALANCED WITHIN A SEGMENT OF UNIVERSAL EXISTENCE (CREATION) THAT ANNIHILATION OF A SPECIES AND CREATED PLANET IS DESTINED, THE CREATION DEMANDS REBALANCING AND THINGS BEGIN TO HAPPEN INSTANTLY TOWARD THAT END. IT IS NOT MYSTICAL, IT IS MOST PRACTICAL, INDEED. IT ALWAYS OCCURS ON THE HUMAN INFESTED PLANETS AND ULTIMATELY GOD CREATOR SENDS HIS HOSTS AND CHRIST LIGHT TO STOP THE HORDES OF EVIL, THE DARK BROTHERHOOD OF Satan. GOD MAY BE MOST MYSTERIOUS IN HIS WONDERS TO PERFORM. BUT, DEAR ONES, EVIL IS NOT EVEN CONCERNED ENOUGH TO BE MYSTERIOUS! PLAY UNTO MAN'S FEARS AND BLINDNESS AND YOU CAN CONTROL HIM UNTO HUMAN DEATH. IT IS THE SAME RELATIVE TO THE FEAR AND TERROR CRUSADE TO DISCREDIT "SPACE BROTHERS" TO CAUSE MAN TO HIDE AND COWER IN FEAR. MANKIND HAD BETTER GET THOSE SLEEPY EYES OPEN RIGHT NOW OR YOU ARE HEADED RIGHT DOWN THE DRAIN TUBE AS A SPECIES. IF YOU THINK YOU ARE GOING TO BE DRIFTING UP TO SOME VAPOR FILLED CLOUDS TO JOIN A CHRIST ENERGY–YOU BETTER GET WITH CLEANING UP YOUR ACT AND OPENING YOUR BOOK OF KNOWLEDGE, FOR YOU ARE GOING ON A SPACE CRAFT OR YOU ARE GOING NOWHERE!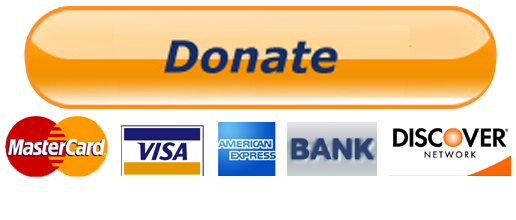 Your Tax Free Donations Are Appreciated and Help Fund our Volunteer Website and Orphanage
Disclaimer: We at Prepare for Change (PFC) bring you information that is not offered by the mainstream news, and therefore may seem controversial. The opinions, views, statements, and/or information we present are not necessarily promoted, endorsed, espoused, or agreed to by Prepare for Change, its leadership Council, members, those who work with PFC, or those who read its content. However, they are hopefully provocative. Please use discernment! Use logical thinking, your own intuition and your own connection with Source, Spirit and Natural Laws to help you determine what is true and what is not. By sharing information and seeding dialogue, it is our goal to raise consciousness and awareness of higher truths to free us from enslavement of the matrix in this material realm.