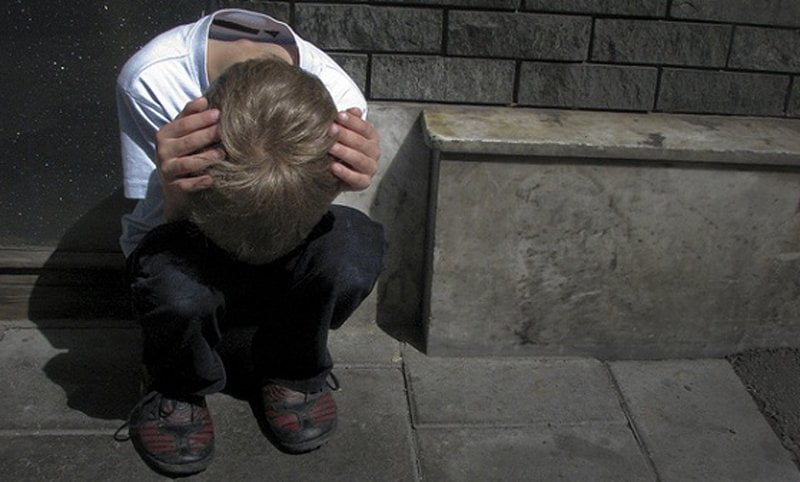 written by Jerome Elam,
WASHINGTON, July 13, 2015 – It was June of 1971 as the light of an afternoon sun filtered through dingy yellow curtains and shadows danced across the light blue walls of the second story room. Dressed in faded blue jeans and a tattered white t-shirt, my eight-year old body lay slumped on the dark wooden floor as my long brown hair fell forward covering my face. I watched as the blood from my now broken nose flowed across the scarred wooden surface like a river of despair following the well-worn grooves as it washed away the last ounce of my hope.
Around me stood the members of the pedophile ring who had trafficked me since the age of five. The isolated two-story building located on fifty acres served as both a headquarters for the ring and a house of horrors for the many children who disappeared within its expansive underground network. It had been three years since the day my life had become a waking nightmare where I languished as a prisoner bound by the invisible chains of fear and shame. "You had better learn your new fucking name, asshole!" the leader of the pedophile ring "Duke" yelled as I groaned in pain. I slowly raised my head only to see his cowboy boot as it rapidly traveled towards my body.
A loud crack echoed through the room as one of my ribs shattered. "Someone take this asshole to the emergency room!" Duke yelled as my head began spinning and consciousness slowly slipped from my grasp. "You had better remember your name, Collin, or you'll end up in a pine box!" I heard Duke say as the blackness swallowed my mind and my eyes fluttered and then closed. "Collin" was one of the many names I was forced to use to conceal my true identity while I was trafficked sexually as a child. It was the name I had failed to use during Duke's test before being sent to a client's house. The beating was a lesson to help me remember my "work name" and to never forget just how powerless I was as the "property" of the "group" as the pedophile ring referred to themselves.
Pregnant at seventeen, my mother married my biological father only to divorce three years later as the love they once shared transformed into an intense and long lasting hatred of each other. My father had returned from a three-year tour in the army serving overseas during the 1960's filled with anger. As time progressed, his rage became uncontrollable and my mother and I became its unwilling targets. At three years old, the divorce of my parents would send me down a path dark and filled with bottomless depravity where I would endure a hell that only few have survived.
Following my parents divorce, my mother and I were set adrift on a sea of dysfunction as our lives became a ship whose sails rose and fell according to my mother addiction to chaos. At the age of five, my mother began a relationship with a man named Neale who began to molest me sexually and then use me for child pornography. I was an easy target for him, a child desperate for affection who longed for someone to come into my life and make me feel like I mattered if only for a minute.
Neale inserted himself into our lives as he donned the façade of someone who would bring my fantasy of a stable loving family to fruition. In the end, it was all part of his devious plan to steal my innocence and trap me in a web of psychological blackmail that defied my very attempt at escape. I became a lost child cocooned by hopelessness as threats of violence against my mother guaranteed my silence. In order to avoid the realty of what was happening to me she turned to alcohol, as the bottom of a bottle became a mirror to reflect her distorted version of reality.
One day Neale introduced me to the pedophile ring he belonged to. My initiation into the "group" as they called themselves consisted of being beaten and raped by all ten members. The first time I was trafficked sexually, I was handcuffed to a truck stop bathroom sink and raped and sodomized for the next six hours by a revolving door of perverted customers consumed by the depths of depravity.
The people who paid to ravage my innocence were pillars of society, doctors, lawyers and elected officials both male and female. In hotel rooms, campers and private residences, I became a slave to the twisted sexual desires of anyone who was willing to pay upwards of $500.00 to use and exploit me as their darkest fantasies became realized. There were many times I was choked unconscious and bound, gagged and raped as clients both filmed and took pictures of themselves using my fragile body to fulfill their evil desires.
I was trafficked in plain sight as I attended school and appeared to have a "normal life." I would be pulled out of school to be trafficked, and weekends and holidays were a never-ending nightmare when my innocence was sold ten to twelve times a day. The use of false identities complete with paperwork including birth certificates was standard practice. During "work hours," I was given a name and it was the only one that I was allowed to answer to. It was the only name we provided to clients and anyone we came in contact with including emergency room doctors and especially law enforcement.
My age and appearance were also altered so that no one could track or identify me and after each encounter that created a paper trail my work identity would be shredded and never used again. This process continued for the seven years as I was being trafficked. Routinely forced to take cocaine, Quaaludes and alcohol, there were times I almost lost any sense of who I really was. When I was working, I would be given expensive clothes to wear and groomed to the point of perfection. When that time ended I was back to wearing clothes full of holes and subject to beatings, starvation and torture at the whim of the "group".
Historically, women have been identified as the overwhelming majority of victims of human trafficking but recent studies have shown male victims of trafficking have been severely overlooked. In a 2008 study by the John Jay College of Criminal Justice, of those who were sexually exploited in New York, fifty percent of victims were found to be boys from the United States, being trafficked domestically. Until now anti-trafficking organizations have been focused on female victims but that tide is now starting to turn. A 2013 study by the organization ECPAT discovered males are more likely to be arrested for shoplifting or other petty crimes even though they are being trafficked sexually.
The anti-trafficking organization Shared Hope International has stated that "Statistics underestimate the number of familial traffickers; potentially as many as 30% of domestically trafficked minors are exploited by family members. This is particularly true when there is non-monetary exchange as part of the transaction, such as a mother allowing a person to have sex with her daughter for drugs."
Also included in the John Jay study was the fact that forty percent of male victims were forced to service female clients. The lens through which we currently view human trafficking has to change and we need to acknowledge that this scourge defies gender, race, and socioeconomic status. Instead of viewing victims of trafficking as either a male or female problem, we have to now examine the expanse of its scope and treat it as a human problem.
Later that day in the emergency room, the fluorescent lights flickered overhead as I lay on the well-worn beige table covered in plastic. I held a wad of paper towels to my nose as blood slowly dripped on my chin and slid down my face and the Quaaludes the group had given me earlier found their full effect. I struggled to listen as Deacon, another member of the group who had been tasked with taking me to the E.R. spoke with the doctor. "He's an accident prone kid with an active imagination. He must have thought he could fly the way he jumped out of that tree! He must have hit every branch on his way down!" Deacon said as he and the doctor laughed.
The doctor turned and entered the room as he smiled that smile of someone who thought that children should be "seen and not heard." I knew I had to try or I would never escape the nightmare I was trapped in. "Well hello there young man! I hear you fell out of a tree and had a little accident!" he said smiling. "Lets have a look at that nose!" the doctor said as he felt the bone that had been twisted and turned by the impact of Duke's fist. "It's broken all right! This is going to hurt but we have to reset your nose." He said as he grabbed my nose jerking it back in place. I was so high on Quaaludes that I didn't even wince.
Next he began inspecting my ribs only to discover one of them was cracked. As he bean applying a compression wrap around my ribs I noticed Deacon had gone outside to smoke. "They're hurting me and making me have sex for money." I whispered into the doctor's ear. "What did you say?" he said as he stopped to look at me with shock on his face. "They force me to have sex with people for money. They're the one who broke my nose and my ribs!" I said mustering all the strength I could as I fought the effect of the Quaaludes. "Don't worry son I'll take care of this!" the doctor said.
I thought the doctor would finally be the one to save my life. I had tried so many times before to tell people that I was being raped and beaten as I was sold for sex but no one had ever listened. As I arrived back at Duke's office all of my hopes would be dashed as I saw Deacon take Duke aside and tell him exactly what I had said to the doctor. As Duke approached me I could see the rage on his face and as if in slow motion I saw his right hand with large gold rings on every finger collide with my already cracked rib. Later that day in the same hospital and the same doctor I was treated for three badly broken ribs and I never spoke a word.
It would take four more years for me to escape the grip of those who sold me to the depths of perversion for profit. I would pay the ultimate price for my freedom, but through my sacrifice I would discover a fire that rages within my soul to this day. At the age of twelve, I stood in my mother's rose garden, a bottle of sleeping pills in one hand and a bottle of vodka in the other. As the agents of my demise tumbled down my throat chased by the warmth of the vodka, I felt a sense of peace wash over me. I felt a peace I had never felt before. I had finally escaped the nightmare and I was no longer afraid.
Suddenly, I awoke in the emergency room to a group of wide-eyed doctors who had witnessed me depart this world for a total of three minutes. God, it seems, had other plans for me as I was placed under the supervision of the county and finally free of my nightmare. I sincerely believe it is through God's intervention that I am here today as a survivor of human trafficking and not a casualty. I stand here today not only as a survivor but as a living testament that there is always hope and a light inside all of us that no one can extinguish.
The U.S. Department of Justice estimates close to 300,000 children are at risk of being prostituted in the United States. The average age of a sex trafficked child in the United States is 13-14 years old (National Center for Missing and Exploited Children). The National Center for Missing and Exploited Children estimates a pimp can make $150,000-$200,000 per child a year and the average pimp has 4 to 6 girls. FBI Report on Crime 2011 reported: " The average life expectancy of a trafficked child is 7 years."
We are facing a crisis in this country as sex traffickers are increasingly targeting our children. They have even infiltrated schools sending children who act as recruiters to lure unsuspecting victims into being trafficked. Gang raped and imprisoned by threats of violence, they are forced into a life of their innocence being sold to the highest bidder even as they attend school and appear to have a normal life.
To learn more about how you can save the next child from becoming a victim of sex trafficking visit the Shared Hope International website http://sharedhope.org or the ECPAT USA website http://www.ecpatusa.org/home. To learn more about trafficked boys and how you can help stop the tide of an invisible tragedy visit the Restore One website http://www.restoreonelife.org. Together we can be the change the world needs so that not one more child has to endure a lifetime of pain and suffering and ensure the future of the most precious gift we have on this earth, our children.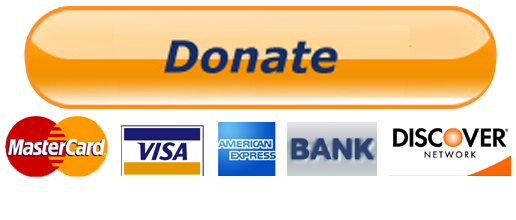 Your Tax Free Donations Are Appreciated and Help Fund our Volunteer Website and Orphanage
Disclaimer: We at Prepare for Change (PFC) bring you information that is not offered by the mainstream news, and therefore may seem controversial. The opinions, views, statements, and/or information we present are not necessarily promoted, endorsed, espoused, or agreed to by Prepare for Change, its leadership Council, members, those who work with PFC, or those who read its content. However, they are hopefully provocative. Please use discernment! Use logical thinking, your own intuition and your own connection with Source, Spirit and Natural Laws to help you determine what is true and what is not. By sharing information and seeding dialogue, it is our goal to raise consciousness and awareness of higher truths to free us from enslavement of the matrix in this material realm.