From Christine Clemmer 5D astrological overview.
The week ahead is transitional in nature, revealing doorways and spaces between spaces, and the opportunities for new perspectives at the blink of an eye. By now, we're getting used to traveling through the hidden dimensions where nothing is what it appears on the surface, and this week requires our inner dimensional lens of vision to see the new structures coming online, emerging from a higher perspective.
That inner dimensional lens of vision awakens and fine tunes when a higher calling reveals our divine purpose; inviting us to look deeper and elevate our gaze. Anytime we honor that higher calling, attuning our lens of vision towards divine purpose, the options begin to emerge crystal clear, bringing everything into contextual focus and alignment. Just because we may not see the clear cut solutions or ideas on the table in front of us, doesn't mean they doesn't exist. The desire to elevate is what brings our gaze into a higher channel, and the revelations appear from there. The calling is a messenger that leads to higher ground.
We're reorienting through new structures and higher intentions, without fully realizing what the exact outcomes or manifestations are yet. Letting go of the familiar tethers that keep us involved in (and labeled by) our old status quo, there's new cutting edge innovation emerging. Listening through the spaciousness of what's not yet clearly marked or defined is important. There's communication coming online, and we're participating in that dialogue.
This week marks some significant transition points: Mercury enters his pre-retrograde shadow phase on 12/12 (will be retrograde 12/28 – 1/18), Orcus stations retrograde on 12/15, and Ceres transitions from Virgo to Libra on 12/18. Mars is still retrograde through 1/12, Uranus is retrograde through 1/22, Saturn is recovering his retrograde shadow through 1/23, initiating a new cycle with Venus, and we're moving towards the final activation of the Pluto return for the US. That's a lot of dynamic energy in motion, and the outcomes have yet to be determined. What matters most is tuning in through the higher channels of the heart, listening with equanimity, and letting go of historic attachments or preconceived notions of what anything means. From the inside out, the greater snow-globe is being shaken and recalibrated to reveal a higher vision that's manifesting from the empty spaces. That snow-globe shake up is also recalibrating our cellular embodied expression, revealing the brilliance of a much greater soul integration that's coming online.
Through recent clearings and completions, we've been delivered to a blank slate, an open field of new potential. How we negotiate and take action upon that blank slate matters. If we repeat what we've known before, returning to the familiar blueprint and patterning from automatic pilot or emotional attachments, we can almost precisely predict what comes next – more of the same. The opportunity is to be in the quiet stillness of the spaciousness just long enough to fully receive and digest the downloads of higher purpose and divine intention. Sometimes those downloads come through like a silent whisper, and sometimes through an obvious stirring deep within our bones. The pause between where we've been and where we're headed is filled with universal wisdom, insight, and clarity. The choice is ours.
The week begins on Monday 12/12 as Mercury enters his shadow phase of the upcoming retrograde journey, followed by a Sun Saturn resource and a Mars Great Attractor bridge. Mercury will retrograde through Capricorn 12/28 – 1/18, bringing our inner network of communications and personal messaging system into alignment with that higher calling. There's a reconciliation occurring through the current landscape of our mind, as we examine the status quo attachments, distractions, beliefs, and projections that create the reality we're currently living through and operating from. As we gently confront and reconcile old patterns, seeing ourselves clearly in the mirror, we gain access to a whole new possibility…the one we were born to remember and fully embody. This changes everything, and sets the context for our upcoming cycles of manifestation, creation, and expansion. If we're not willing to let go of our past narratives and holding patterns, we can't fully access that bridge to our soul's union and divine remembrance. This upcoming Mercury Retrograde journey is epic, and truly in divine timing. Mercury will station direct on 1/18 at 9 Capricorn, just days after Mars stations direct on 1/12 at 9 Gemini, activating a new mind/body partnership of cellular/soulular orientation.
On Tuesday 12/13, Mercury forms a stepping stone with MakeMake (1st of 3) and Vesta forms a great eliminator with Varuna. Our inner messaging system begins to elevate to the higher channels of divine timing and divine law and order. This is a conscious choice to elevate, and will be repeated 2 more times through Mercury's retrograde journey. That ongoing choice is the key to dialing in and listening from a higher channel of connection and creation. If we stay tuned into the lower vibrational channels of distraction, distortion, or attachment, we consume that frequency into our system, oversaturating the cellular bandwidth of our embodied experinece. When we dial into a higher network, our system elevates to a universal channel of communication and connectivity. There's a whole new world of participation and collaboration. The universal language is always Love, and the context is Unity and Wholeness. We can see much more clearly from that elevated lens of perspective, and our cellular system functions optimally in that network of connectivity.
Wednesday 12/14 begins with Orcus stationing retrograde, followed by a Sun Neptune stepping stone and Mercury Chiron stepping stone. Orcus travels in partnership with Pluto, and while Pluto thins the veils to remind us of the infinite realm beyond physical time/space, Orcus reminds us why we're here in this moment of time/space, and why it matters. Both are necessary and relevant to our highest mastery and contribution. Our embodiment matters, our voice matters, and our participation matters. If we can't see beyond this moment in time, we can't fully grasp why our presence matters in this moment in time. And if we lose sight of that highest purpose in our embodied presence, we can become distracted or fall out of touch with our soul's promise and intention.
On Thursday 12/15, the Black Moon turns retrograde at 4 Leo (after covering 2 degrees so far this week), followed by a Venus Salacia stepping stone, Venus Quaoar new cycle, Mercury North Node (dharmic) manifestation/ Mercury South Node (karmic) resource, Ceres Sedna manifestation, Venus Varuna great eliminator, Sun Eris manifestation, and Mercury Mars great eliminator. The new cycle (conjunction) of Venus and Quaoar is a calibration of the universal mind through the heart. Venus in Capricorn dials in the higher calling of divine power through the heart, which is indeed leading the way. If we're confused by or distracted from the temporary feelings or emotional attachments of the heart, we might miss the messages coming online from a universal channel of clarity and dharmic purpose. Today is a day of elevated awakening and divine remembrance, from within. As we clear the inner channels and listen from a higher perspective, our hearts open wide to reveal the truth.
Friday 12/16 delivers a Venus Vesta resource and Sun Pallas great eliminator. Today activates the fire of devotion to step into our divine purpose and eliminate any distractions or attachments. We can easily get caught up in moment to moment distractions that pull at the heart strings. When we make the elevated choice to rise up through our higher channels of wisdom, we can see truth crystal clear, eliminate the distortions and distractions, and take action in a new way. We've learned by experience what it looks like to become distracted by the day to day feelings that tug at the heart. We also know the importance of letting the heart lead us into new dimensions and new possibilities. The high heart, the awakened lens of truth and wisdom, shines brightly in a way we can't ignore.
On Saturday 12/17, the Black Moon forms a great eliminator with Ixion, followed by a Mercury Orcus manifestation, Mercury Uranus manifestation, Venus MakeMake stepping stone, and Jupiter Ceres bridge. Today is a huge activation and remembrance of our divine purpose and promise to be here, in this moment of divine timing and divine orchestration. There is breathtaking expansion available as this portal of transformation delivers us into our highest alignment and purified service. To be here is a gift, and to contribute our Light is an honor. When we calibrate ourselves to that frequency of the awakened heart, we find alignment and integrity of purpose and service that integrates holistically through every fiber of our being and the overall brilliance of our soul.
And Sunday 12/18 begins as the Black Moon retrogrades into Cancer, forming a manifestation with Jupiter and a resource with Ceres, just as Ceres enters Libra, followed by a Black Moon Sedna resource, and Sun Galactic Center conjunction/ new cycle. The primary gear shift today delivers Ceres into Libra, a significant transition from emotional body wisdom to physical body power. When we allow the wholeness of our experiences to move us forward with wisdom, we become fully integrated and holistically attuned by all that we've lived through. That wholeness includes the light and the dark, the struggles and the brilliance, and the full blown integration of all of it into divine perfection and harmony. There's emotional maturity, intelligence, and wisdom when we learn to integrate ourselves through the wholeness of our experiences, no matter how they appear on the surface. There's graceful power and resilience in the full blown embodied presence of our wisdom and our Light. When we deny, compartmentalize, hide, or suppress any part of ourselves or our journey, we lose power. When we honor the wholeness and allow our journey to reignite the divine remembrance of our soul, we integrate and calibrate a universal octave of divine wisdom. There is nothing separate, nothing missing, nothing lacking, and nothing outside of ourselves or beyond our reach.
The practice this week is embodied presence before action. Find your feet, find your breath, listen to your heartbeat, before taking action. If you find yourself engaging in knee jerk impulsive reactions, check in to see where that informed action is coming from. Notice yourself, in action, with equanimity, compassion, and wisdom. And notice the opportunities to choose from a higher lens of vision, aligning with purpose and intention.
"Your purpose in life is to find your purpose and give your whole heart and soul to it" ― Buddha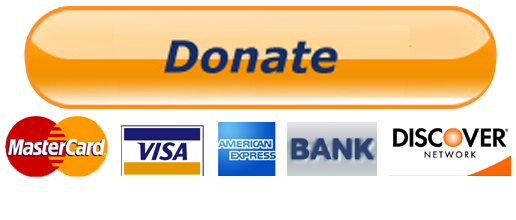 Your Tax Free Donations Are Appreciated and Help Fund our Volunteer Website and Orphanage
Disclaimer: We at Prepare for Change (PFC) bring you information that is not offered by the mainstream news, and therefore may seem controversial. The opinions, views, statements, and/or information we present are not necessarily promoted, endorsed, espoused, or agreed to by Prepare for Change, its leadership Council, members, those who work with PFC, or those who read its content. However, they are hopefully provocative. Please use discernment! Use logical thinking, your own intuition and your own connection with Source, Spirit and Natural Laws to help you determine what is true and what is not. By sharing information and seeding dialogue, it is our goal to raise consciousness and awareness of higher truths to free us from enslavement of the matrix in this material realm.