They aren't going to stop until they impose their twisted values on the entire planet.  If you have not heard of "The 8 March Principles" yet, you can find the entire document right here.  It is essentially a blueprint for synchronizing all global laws regarding sexuality, gender and reproductive rights.  UNAIDS is one of the organizations that was involved in drafting this document, and on their official website they claim that many global laws that prohibit certain types of sexual behavior "not only violate human rights, but the fundamental principles of criminal law themselves".  Alarmingly, among the laws that are being targeted by the globalists are laws that ban adults from having sex with children.
It turns out that they have been working on "The 8 March Principles" for quite a long time.
In fact, UNAIDS says that it took "over five years" to finalize this new document…
THE PRINCIPLES ARE THE OUTCOME OF A 2018 WORKSHOP ORGANIZED BY UNAIDS AND OHCHR ALONG WITH THE ICJ TO DISCUSS THE ROLE OF JURISTS IN ADDRESSING THE HARMFUL HUMAN RIGHTS IMPACT OF CRIMINAL LAWS. THE MEETING RESULTED IN A CALL FOR A SET OF JURISTS' PRINCIPLES TO ASSIST THE COURTS, LEGISLATURES, ADVOCATES AND PROSECUTORS TO ADDRESS THE DETRIMENTAL HUMAN RIGHTS IMPACT OF SUCH LAWS.

THE PRINCIPLES, DEVELOPED OVER FIVE YEARS, ARE BASED ON FEEDBACK AND REVIEWS FROM A RANGE OF EXPERTS AND STAKEHOLDERS. THEY WERE FINALIZED IN 2022. INITIALLY, THE PRINCIPLES FOCUSED ON THE IMPACT OF CRIMINAL LAWS PROSCRIBING SEXUAL AND REPRODUCTIVE HEALTH AND RIGHTS, CONSENSUAL SEXUAL ACTIVITY, GENDER IDENTITY, GENDER EXPRESSION, HIV NON-DISCLOSURE, EXPOSURE AND TRANSMISSION, DRUG USE AND THE POSSESSION OF DRUGS FOR PERSONAL USE. LATER, BASED ON THE INPUTS OF CIVIL SOCIETY AND OTHER STAKEHOLDERS, CRIMINALIZATION LINKED TO HOMELESSNESS AND POVERTY WERE ALSO INCLUDED.
Most of the material in "The 8 March Principles" is not a surprise.  Everyone knows that the UN wants to promote abortion, the gay agenda and the transgender agenda.
But what floored me is that they are also seeking to weaken laws that prohibit adults from having sex with children.  The following is an excerpt that comes directly out of "The 8 March Principles"…
WITH RESPECT TO THE ENFORCEMENT OF CRIMINAL LAW, ANY PRESCRIBED MINIMUM AGE OF CONSENT TO SEX MUST BE APPLIED IN A NON-DISCRIMINATORY MANNER. ENFORCEMENT MAY NOT BE LINKED TO THE SEX/GENDER OF PARTICIPANTS OR AGE OF CONSENT TO MARRIAGE.

MOREOVER, SEXUAL CONDUCT INVOLVING PERSONS BELOW THE DOMESTICALLY PRESCRIBED MINIMUM AGE OF CONSENT TO SEX MAY BE CONSENSUAL IN FACT, IF NOT IN LAW. IN THIS CONTEXT, THE ENFORCEMENT OF CRIMINAL LAW SHOULD REFLECT THE RIGHTS AND CAPACITY OF PERSONS UNDER 18 YEARS OF AGE TO MAKE DECISIONS ABOUT ENGAGING IN CONSENSUAL SEXUAL CONDUCT AND THEIR RIGHT TO BE HEARD IN MATTERS CONCERNING THEM. PURSUANT TO THEIR EVOLVING CAPACITIES AND PROGRESSIVE AUTONOMY, PERSONS UNDER 18 YEARS OF AGE SHOULD PARTICIPATE IN DECISIONS AFFECTING THEM, WITH DUE REGARD TO THEIR AGE, MATURITY AND BEST INTERESTS, AND WITH SPECIFIC ATTENTION TO NON-DISCRIMINATION GUARANTEES.
If they believe that children under the age of 18 can meaningfully consent to sex, where do they think the cutoff should be?
Is it 16?
Is it 14?
Is it 12?
According to a globalist organization that the Bill & Melinda Gates Foundation gives millions of dollars to each year, children "are born sexual and should learn about 'commercial sex work' under 10 years of age"…
THE BILL & MELINDA GATES FOUNDATION DONATES MILLIONS ANNUALLY TO A NONGOVERNMENTAL ORGANIZATION WHICH CLAIMS THAT CHILDREN ARE BORN SEXUAL AND SHOULD LEARN ABOUT "COMMERCIAL SEX WORK" UNDER 10 YEARS OF AGE.

THE INTERNATIONAL PLANNED PARENTHOOD FEDERATION (IPPF) – A SEPARATE ENTITY FROM THE U.S. NONPROFIT – WIELDS SIGNIFICANT INFLUENCE ON GLOBAL SEX EDUCATION. THE NGO COMPRISES 120 INDEPENDENT ORGANIZATIONS IN OVER 146 COUNTRIES AND HAS RECEIVED – INCLUDING ITS EUROPEAN NETWORK – OVER $80M FROM GATES. OTHER SIGNIFICANT DONORS INCLUDED THE WORLD HEALTH ORGANIZATION.
Go back and read that last paragraph again.
This extremely powerful organization is operating in at least 146 different countries.
And according to Fox News, it teaches children that "commercial sex work" is a completely legitimate occupation…
"SEXUAL ACTIVITY MAY BE PART OF DIFFERENT TYPES OF RELATIONSHIPS, INCLUDING DATING, MARRIAGE OR COMMERCIAL SEX WORK, AMONG OTHERS," IPPF SAID ABOUT CHILDREN UNDER 10 SHOULD BE TAUGHT, WHICH WAS FIRST FLAGGED BY NICOLE SOLAS OF THE INDEPENDENT WOMEN'S FORUM.
And the IPPF also trains kids to believe that sexuality "is a part of you from the moment you are born"…
CHILDREN UNDER 10 SHOULD BE TAUGHT THAT "SEXUALITY IS A PART OF YOU FROM THE MOMENT YOU ARE BORN. YOUR SEXUALITY DEVELOPS AND CHANGES THROUGHOUT YOUR LIFE."
These people are sick.
And it shouldn't shock any of us that many of the individuals that work for such organizations end up being predators themselves.
For example, a former Planned Parenthood executive in Connecticut just killed himself after police raided his home "as part of a child pornography investigation"…
THE FORMER MARKETING DIRECTOR OF A PLANNED PARENTHOOD IN CONNECTICUT COMMITTED SUICIDE DAYS AFTER POLICE RAIDED HIS NEW HAVEN APARTMENT ON APRIL 6 AS PART OF A CHILD PORNOGRAPHY INVESTIGATION, THE MIDDLETOWN PRESS REPORTED.

TIM YERGEAU, 35, WHO PREVIOUSLY WORKED AS DIRECTOR OF STRATEGIC COMMUNICATIONS FOR THE PLANNED PARENTHOOD OF SOUTHERN NEW ENGLAND, DIED BY SUICIDE LAST TUESDAY, ACCORDING TO OFFICIALS. BOTH YERGEAU'S NEIGHBOR AND THE STATE OFFICE OF THE CHIEF STATE MEDICAL EXAMINER CONFIRMED HIS DEATH, THE REPORT STATES.
Of course it isn't just people on the left that are into such things.
Recently, "conservative" author Dennis Prager defended the use of pornography by saying that "men want variety"…
DENNIS PRAGER, A CONSERVATIVE AUTHOR AND TALK RADIO HOST, IS TRENDING ON SOCIAL MEDIA FOR SHARING WHAT MANY SEE AS AN OVERLY SIMPLISTIC AND UNDENIABLY PROBLEMATIC VIEW OF PORNOGRAPHY.

"MEN WANT VARIETY," PRAGER SAID DURING A RECENT ROUND-TABLE DISCUSSION HOSTED BY THE DAILY WIRE'S JORDAN PETERSON, A CLINICAL PSYCHOLOGIST AND AUTHOR. PORNOGRAPHY, HE WENT ON TO SAY, IS "NOT AWFUL," SO LONG AS IT'S USED AS A "SUBSTITUTE FOR ADULTERY."
This is how far we have fallen.
Now even leaders that are considered to be "ultra-conservative" are openly promoting pornography.
A civilized society would be seeking to protect women and children, but in our society there is a voracious appetite for exploiting and abusing them.
This has got to stop.  If we continue going down this road, there is no future for our country.
Throughout history, every society that has embraced extremely loose sexual behavior has eventually fallen.
Now the globalists are determined to push their extremely twisted sexual agenda on the whole world, and that will inevitably have very serious consequences.
Epstein Flight Logs – Hollywood Illuminati Satanic Cult – Sent Them all To GITMO!
BOMBSHELL! List of Hollywood Pedo-Names – Pedophilia – CIA and Mossad – Child Trafficking in America | Sickening Hillary Clinton Sex Tape | List of Indictments, Arrests and Executions – Dismantling the Deep State Operatives and Doubles:
Here is a full list of people who are being actively investigated for crimes against children. Many say that arrests have already taken place but no one can confirm this. Something to ask yourself as you review this list…. if these were false allegations, wouldn't someone have stepped up by now?
With all the money they have, wouldn't someone have filed a lawsuit for slander by now? It makes you wonder. What is really sad is that anyone who becomes famous becomes a target.
Some are born into this secret society, some are sold into it by their parents, some are drugged and blackmailed, others are rewarded for participation in the cult by getting leading roles in movies. It's anyone's guess as to the specific story for each actor. May God have mercy on their souls…
Warning: Graphic Content – Satanic Elite Exposed Marina Abramović Dinner Rituals | Perverse Sexual and Cannibalistic Rituals
If you are not convinced satanic sex cults are operating through out our society and right under our noses, let me introduce you to Marina Abramovic, a 75 year old Serbian performance artist, that claims to test the limits of the human body.
Mock Cannibalism – Spirit Cooking
In the WikiLeaks Podesta Emails, there is email 15893 which refers to a "Spirit Cooking dinner", the so-called "artist" Marina Abramovic is talking to Tony Podesta about, and hoping to know if his brother John Podesta is coming to.
The Spirit Cooking dinner being refereed to is the famous one you might have seen where people are scooping up mock-blood liquids from naked people lying in mock-blood baths, apparently molasses (but I'm not sure if there wasn't anything else mixed in). She has used real blood in her "art" before, as you will see. You can see Lady Gaga enjoying her lick of red liquid that was scraped off a naked women that imitates a cannibalistic ritual.
PizzaGate The Pedophile Scandal of The American Elites: Hillary Clinton, Barack Hussein Obama, John and Tony Podesta … The List Would Be Endless
Pizzagate is the term given to the flow of news and revelations about
a possible network of pedophiles that operated in Washington through symbols and keywords within a couple of family pizzerias. In this article we will cover many details about this accusation of child abuse.
When researchers from Reddit and 4Chan began to delve into the subject of Podesta's leaked emails, they found something a little strange. Strange references to pizza, ping pong, and a small establishment in northwest Washington DC called Comet Ping Pong.
It turns out that within the thousands of Podesta emails that left Hillary Clinton in a bad position in handling the situation in Libya and Syria when she was Secretary of State of the Obama administration, there were also strange emails in which words and words were persistently repeated. phrases that seemed to have no meaning, or contextual meaning.
Only when it was understood that there was a code language in the words of the same, it was possible to measure what was being said in those emails. Podesta and his perverted friends talked about child abuse with an encrypted language that has been widely used in pedophile circles on the Internet for years.
They substitute words related to pedophilia with "innocent" words, some related to fast foods and related ingredients such as "pizza", "hodotgs", "masa", "salsa", "queso" or more exotic things like "Nuez" or "bandanas" " of colors".
SOURCE:
From makegreatnow.com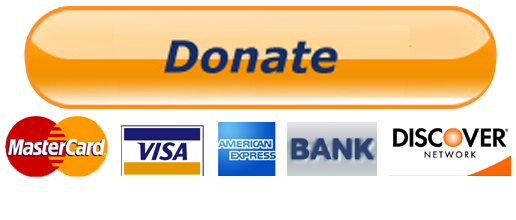 Your Tax Free Donations Are Appreciated and Help Fund our Volunteer Website and Orphanage
Disclaimer: We at Prepare for Change (PFC) bring you information that is not offered by the mainstream news, and therefore may seem controversial. The opinions, views, statements, and/or information we present are not necessarily promoted, endorsed, espoused, or agreed to by Prepare for Change, its leadership Council, members, those who work with PFC, or those who read its content. However, they are hopefully provocative. Please use discernment! Use logical thinking, your own intuition and your own connection with Source, Spirit and Natural Laws to help you determine what is true and what is not. By sharing information and seeding dialogue, it is our goal to raise consciousness and awareness of higher truths to free us from enslavement of the matrix in this material realm.