Dear PFC,
I am going to try and provide some relevant information on a bi weekly basis. I make no claim to the accurracy of these stories as these have all come from the public domain on the internet. I personally feel there is more truth in some these postings than you will find on MSM media, however you must come to your conclusions.
This information presented is not to incite fear or anger or revenge or any negative thinking in your minds. I intend these links to provoke awareness and critical thinking toward our planets problems at this time. This site does not endorse or promote any political agenda or viewpoint of any of these sources nor the articles themselves. We do  promote non violent postive changes in our world through self realization, community outreach education and service. We also hope to support the lawful arrest of criminals in the worlds banking and political infrastructure during the EVENT.
You are expected to use discernment and to monitor your feelings while reading these under reported news stories. Please always hold the light and the space of love and forgiveness when necessary. Write your congressmen and local leaders demanding action if any of this news is important to you and your family. Please do not fall prey to negativity hopelessnes or fear or anger when reading this information.
You wil also find positive health information and good news here as well. I have not read every single word on every article or video. If you find anything offensive or that violates our protocols in regards to promoting violence or hate please notify me immediately. This articles may expose violence and reveal the criminals activity behind it but we do not promote or advocate anything but peaceful non compliance with an unjust system which has been hijacked by various special intrest groups.
Wishing you hope, love and peace
Rob Potter PFC Leadership Group
YOU MUST GO LINKS TO SEE PICTURES FOR THE ARTICLES.
This first article is exactly the knd of confrontation this website is hoping we can avoid. Unless more light is poured into these situations we have may more of these unfortunate types of altercations. Even the sheeple have a right to protect themslves from attacks by thugs. We must all invest more effort and time into fixing our current system and to prevent VIOLENCE.
MAY WE SEND OUR PRAYERS OF PEACE TO THIS SITUATION NOW IN THE NAME OF ALL THAT IS GOOD AND TRUE
This is what armed revolution looks like
Sovereign Man
Sovereign Valley Farm, Chile
January 20, 2014
Sovereign Man
January 20, 2014
Sovereign Valley Farm, Chile
It's almost exactly like that scene from V for Vendetta.
You know… the part in the end where swarms of people go up against the police with their sticks and Guy Fawkes masks…
That's what's happening in Ukraine right now. And with reason.
After weeks of student protests over the government's failure to sign a European integration and association treaty, the police violently cracked down on protestors, and politicians passed a series of new laws in the middle of the night. Among them:
· Criminal extremist activity is now redefined, broadly and loosely, that effectively criminalizes protest, press reports, or social media that is anti-government.
· Insulting a policeman or judge is now a criminal offense. This includes behavior that "patently offends" or "shows insolent disrespect".
· Blocking of administrative buildings is now criminalized with a 5-year prison sentence.
· Anyone who organizes an assembly in violation of 'established procedures' can be arrested.
· The government has streamlined its ability to force Internet Service Providers to block certain websites it deems harmful in its sole discretion.
New amendments to the criminal code allow pre-trial and trial proceedings to be conducted, even if the defendant is not physically present to defend himself.
The laws go on and on. It's Soviet stuff all over again. And people aren't taking this lightly.
In total defiance of these new laws, the gun-toting police thugs, and the bone chilling winter cold, people are once again out in the streets.
There's a great video from a few nights ago where the cops were assaulting a few protesters. Then suddenly a swarm of people with nothing more than fists and sticks ran over and began attacking the police.
Watch the video here. (About 60 seconds in length).
http://www.youtube.com/watch?v=lGaR7-9yq_c&inf_contact_key=1c9556d936c094113195506e4192625486f58c90e4c83c2375e8862ec71c47a0 – Vid (1:02)
Societies, like individuals, have their own breaking points. Citizens can only tolerate so much abuse before enough of them take action. Sometimes that means meeting violence with violence.
I wonder where this line is in the West. Back in the Land of the Free, the government has taken every possible step it can to abuse citizens.
It has enriched banks at the people's expense. It has robbed the masses of the purchasing power of their savings. It has destroyed liberties, indebted future generations, raised taxes, and regulated the most fundamental aspects of our lives.
All of this has been done shamelessly, unapologetically. For example, President Obama's "solution" to the NSA spying debacle is to simply outsource the metadata storage to some unknown company.
Pathetically, this is what passes for liberty in the Land of the Free today.
Yet while Ukrainians have clearly reached their breaking points and are fighting it out in the streets for their freedom, it remains unclear where North Americans and Europeans draw the line. Most people don't seem to care.
Fortunately, anyone who actually values liberty doesn't need to wait around for Ukrainian-style armed revolution.
The world is a big place, and there are a number of options to reduce our exposure to bankrupt, insolvent, destructive governments.
Every single person who holds dollars in a US bank account, for example, is entirely beholden to the whims of the Federal Reserve Board of Governors.
You can substantially reduce this exposure by moving funds to a place like Norway or Hong Kong, holding krones or Hong Kong dollars.
Or even still, owning precious metals at a foreign depository in a place like Singapore.
You can reduce your exposure to NSA spying by using simple encryption plug-ins for email (see our free report on how to give the NSA the finger…) (19 page pdf file)
You can further reduce your risk and exposure to your home government by obtaining a low-cost second residency in a place like Chile or Panama, to ensure that you always have another option.
There are a plethora of solutions, individual solutions, that anyone can take advantage of. And in doing so, we are relying on ourselves. Not on our neighbors. And definitely not on government.
Related:
Swiss companies announce development of NSA-proof smartphone
______________________________________________
This was a very well done documentary that has huge ramifications.
The Real British Monarchy – (Shocking documentary)
Shocking documentary exposing the illegitimate royal line
http://www.youtube.com/watch?v=qYm5ehniF7s – Vid (48:18)
http://xsectruthsevievee.net/2013/12/04/queen-elizabeth-ii-is-not-the-rightful-heir-to-the-throne-of-englandhttpyoutu-be-3s2lzaxpq0/
If this is true, then according to Debrets, the experts on royalty genealogy, then every law ever created by every government in Britain going right back to the King Edward the (bastard) IV is actually unlawful. This means that every law that is NOT COMMON LAW is also unlawful and cannot be lawfully executed, which also means that our membership of the European Union is also unlawful and all the laws that they impose upon us are also unlawful as well. WOW, this video has massive constitutional implications for anyone who is intelligent, ruthless and determined enough to use it.
_
http://www.naturalnews.com/043583_economic_facts_America_financial_demise.html
Seven devastating, inescapable economic facts for America
By J. D. Heyes
Monday, January 20, 2014
The stock market appears to be doing better and some companies are hiring again. Meanwhile, home prices have risen somewhat, banks are beginning to lend again and the jobless rate is the lowest it has been in about five years.
Things are finally looking up – right?
Um, not so much.
On the outside, the U.S. economy appears to be recovering from dramatic lows just a few years ago, when the country was navigating through one of its worst financial crises in history. But before you pop the cork on the champagne bottle and celebrate, there are seven things you need to understand about the real state of the economy that don't bode well for our future, if they remain unchanged:
— Nearly 92 million Americans have dropped completely out of the workforce, and no, it's not because an unusually large number of us are retiring. According to the Labor Department, the latest figures show that a record 91.8 million Americans are no longer in the labor force, which helps explain last month's .3-percent drop in the unemployment rate (it wasn't because hundreds of thousands of Americans found jobs). As reported by Breitbart News, "to be included in the Labor Department's calculations for this statistic, a person must be 16 years or older, a civilian, not in an institution (such as prison), and someone who has not looked for a job in the last four weeks."
Hit especially hard? Minorities. Dean Baker of the Center for Economic and Policy Research noted in an interview with PBS that last month's seemingly rosy jobs report also saw "the lowest rate of labor force participation among African-American men since we have kept that count. So that was really striking."
–Since 2009, the year the "recovery" officially began, some 9.6 million people have entered the workforce. Michael Snyder of The Economic Collapse Blog puts it in perspective:
The number of working age Americans that do not have a job has increased by nearly 10 million since Barack Obama first entered the White House. In January 2009, the number of "officially unemployed" workers plus the number of Americans "not in the labor force" was sitting at a grand total of 92.6 million. Today, that number has risen to 102.2 million. That means that the number of working age Americans that are not working has grown by close to 10 million since Barack Obama first took office.
–A record number of Americans – 47.4 million – now must rely on food stamps, in full or in part, in order to feed themselves. That's about one in every six Americans, according to the U.S. Department of Agriculture, which manages the food stamp program. As you might imagine, as the number of food stamp recipients as risen, so has the cost of the program to taxpayers.
— A record number of Americans are also receiving disability now. That figure has swollen to 10.98 million; what's more, a number of congressional studies have also revealed that disability programs are rife with waste, fraud and abuse [http://www.breitbart.com]. In fact, taxpayers are spending more on Disability than food stamps and welfare combined.
–Between 2009-2011, nearly one in three Americans lapsed into poverty. One in three. Does that sound like an economic recovery to you? That is a 4.5 percent increase over the 2005-2007 timeframe, according to the U.S. Census Bureau.
More Americans don't think they are making economic headway. In fact, in a recent survey, 42 percent said they viewed themselves as worse off financially now than they were a year ago.
And finally, the level of U.S. debt continues to spiral upward, leaving our children and grandchildren saddled with the bill. As of this writing, the national debt stood at more than $17.3 trillion – and that doesn't even count all of the unfunded liabilities like Medicare, Social Security and now Obamacare. These are unsustainable programs, according to the Government Accountability Office.
Sources:
http://www.breitbart.com
http://www.pbs.org/newshour/bb/business/jan-june14/jobs_01-10.html
http://www.usdebtclock.org/
http://www.dailymail.co.uk/news/article-2029615/Michelle-Obama-accused-spending-10m-public-money-vacations.html
Expensive massages, top shelf vodka and five-star hotels: First Lady accused of spending $10m in public money on her vacations
By Daily Mail Reporter
Monday, Jan 20 2014
The Obamas' summer break on Martha's Vineyard has already been branded a PR disaster after the couple arrived four hours apart on separate government jets.
But according to new reports, this is the least of their extravagances.
White House sources today claimed that the First Lady has spent $10million of U.S. taxpayers' money on vacations alone in the past year.
Expensive taste: Michelle Obama, pictured yesterday in Massachusetts, has been accused of spending $10m of public money on vacations
Branding her 'disgusting' and 'a vacation junkie', they say the 47-year-old mother-of-two has been indulging in five-star hotels, where she splashes out on expensive massages and alcohol.
The 'top source' told the National Enquirer: 'It's disgusting. Michelle is taking advantage of her privileged position while the most hardworking Americans can barely afford a week or two off work.
'When it's all added up, she's spent more than $10million in taxpayers' money on her vacations.'
His and her jets: The President and his wife, who are spending nine days on Martha's Vineyard, have come under fire for travelling on separate planes.
The First Lady is believed to have taken 42 days of holiday in the past year, including a $375,000 break in Spain and a four-day ski trip to Vail, Colorado, where she spent $2,000 a night on a suite at the Sebastian hotel.
And the first family's nine-day stay in Martha's Vineyard is also proving costly, with rental of the Blue Heron Farm property alone costing an estimated $50,000 a week.
The source continued: 'Michelle also enjoys drinking expensive booze during her trips. She favors martinis with top-shelf vodka and has a taste for rich sparkling wines.
'The vacations are totally Michelle's idea. She's like a junkie. She can't schedule enough getaways, and she lives from one to the next – all the while sticking it to hardworking Americans.'
Travelling in style: Mrs. Obama during her $375,000 trip to Spain last year
High security: Bodyguards surround the First Lady and youngest daughter Sasha as they take a stroll on the Costa del Sol
While the President and his wife do pay for some of their personal expenses from their own pocket, the website whitehousedossier.com says that the amount paid by the couple is 'dwarfed by the overall cost to the public'.
The magazine also reported that Mrs. Obama, whose fashion choices are widely followed, had been going on 'wild shopping sprees', much to the distress of her husband, who, its sources reveal, is 'absolutely furious' at his wife's 'out-of-control spending'.
The President has already come under fire this week over his decision to take a family vacation while millions of Americans are out of work and countless more are financially strapped.
Luxury break: The President and his family, pictured in December, splashed out more than $1.5million on a Christmas holiday in Hawaii
'Winter White House': The property in Kailua cost $38,000 to rent
But the situation sparked further anger after he and his wife elected to fly separately to the Massachusetts retreat, despite travelling on the same day.
Mr. Obama left the White House aboard Marine One on his way to Andrews Air Force base to hitch a lift aboard Air Force One, along with First Dog Bo.
After landing at Cape Cod Coast Guard Air Station, he then took a final helicopter to his holiday destination to complete the remarkable 500-mile journey.
His wife and daughters, who arrived just four hours earlier, were also travelling from Washington, but took a specially designed military aircraft.
They would also have had their own motorcade from the airport to the vacation residence.
FIRST LADY OF LUXURY TRAVEL: HIGHLIGHTS FROM THE OBAMAS' LAVISH GETAWAYS OVER THE PAST 12 MONTHS GIRLS' TRIP TO SPAIN: AUGUST 2010
The exact cost is unclear as Mrs. Obama and her 40 friends footed many personal expenses, such as hotels and meals themselves.
But the U.S. taxpayer would have paid for the First Lady's 68-strong security detail, personal staff, and use of presidential jet Air Force Two.
Per diems for the secret service team runs at around $281 each – nearly $98,000 for the length of the summer break.
Use of Air Force Two, the Air Force version of a 757, comes in at $149,900 for the round trip. This does not include time on the ground.
Mrs. Obama's personal staff, of which there are an unknown amount and might cost considerably more per day, should also be taken into account.
CHRISTMAS BREAK IN HAWAII: DECEMBER 2010
According to the Hawaii Reporter, the bill for the $1.5m trip included:
· $63,000 on an early flight bringing Mrs. Obama and the children to Hawaii ahead of the President.
· $1,000,000 on Mr. Obama's return trip from Washington on Air Force One.
· $38,000 for the 'Winter White House' beach property rental.
· $16,000 to rent nearby homes for Secret Service and Navy Seals.
· $134,000 for 24 White House staff to stay at the Moana Hotel.
· $251,000 in police overtime.
· $10,000 for an ambulance to be on hand at all times
SKI TRIP TO VAIL: FEBRUARY 2011
Mrs. Obama and her daughters stayed at the Sebastian hotel on Vail Mountain, where rooms cost more than $2,400 for multi-bedroom suites.
The family appear to have flown there on Air Force Two.
They were escorted to the resort by a motorcade of about a dozen vehicles, including 15 state and local law enforcement officers.
SUMMER HOLIDAY ON MARTHA'S VINEYARD: AUGUST 2011
The Blue Heron Farm estate, where the Obama family are currently staying, rents for about $50,000 a week.
According to U.S. News and World Report, the Coast Guard is required to keep ships floating near the property, the presidential helicopter and jet remain at the ready and security agents will be on 24-hour duty.
_____________________________________________________
Top Stories:
MLK Murdered By US Gov't – Civil Trial Verdict
Obama Signs $1.1 Trillion Spending Bill
Senate Tells Obama No to Implementing UN Arms Trade Treaty – Vid (1:13)
"One might expect the President to pay little or no attention to Republican senators, but a significant number of Republican and Democrat, more than 50 senators, on numerous occasions, by letter and by vote, have told the President not to negotiate an Arms Trade Treaty and not to expect the Senate to ratify,"
"The sad fact is… we have little faith that this administration will not try to implement an Arms Trade Treaty in the absence of ratification."
Security disaster: Starbucks app stores customers' passwords in plain text
Leaked TPP Environment Chapter Shows Obama Betrayal of Greens
Americans from across the entire political spectrum who study the TPP realize that the redrawing of national boundaries and domestic legal processes being carried out in secret by the globalists sitting around the TPP negotiating table is an attack on the sovereignty of American laws, the jurisdiction of American courts, domestic control of the environment, and most of all, the perpetuation of the American Constitution.
Lewd sex acts taught to 13-year-olds as part of health and science curriculum
We Need Oversight To Stop NSA Cheating – Ex Analyst
Worse? China Air Pollution Or WVA Chem Spill?
Satellite Shows Worst Drought In History Hits CA
International News:
Libya Declares State Of Emergency Over Unrest (If we left this country alone, I have no doubt there would be a State of Emergency now. –B)
Libya has declared a state of emergency in the country after heavily-armed gunmen temporarily seized a military base in the south.
Saudi Arabia Sowing Discord Among Muslims
Caught, Israel Orchestrating World War
NHS Patient Records To Be Sold
Privacy experts warn there will be no way for public to work out who has their medical records or how they are using it. Drug and insurance companies will from later this year be able to buy information on patients – including mental health conditions and diseases such as cancer, as well as smoking and drinking habits – once a single English database of medical data has been created.
Health News:
Human Organs To Be Grown In Pigs? – Vid (2:23)
FDA's new rule on livestock antibiotics a total joke: Voluntary limits won't work
International marine science organization releases report on radiation in Pacific Ocean
Scientist exposes flu shots lies and doom-and-gloom media propaganda
Pregnant women in West Virginia warned not to drink the water
Owner of company responsible for West Virginia chemical leak is a two-time convicted felon
Man steals brains of dead mental patients to sell on eBay
The amazing saga of a teenager who ran away from chemotherapy and beat cancer naturally
Acute exposure to aluminum dust impairs lung function, causes inflammation
Scientists use honey bees' propolis to treat aluminum toxicity
Research shows hemin, lithium can mitigate cadmium-induced testicular damage
Zinc protects brain cells from effects of copper toxicity
Heavy metal detox: Sharpen your mind, reduce cancer risk and banish electromagnetic sensitivity with these tips
Five organic foods that may be damaging your digestive system
Hidden sugar could lead to addiction and disease
12 Natural Remedies To Beat The Flu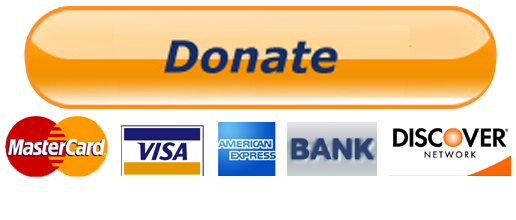 Your Tax Free Donations Are Appreciated and Help Fund our Volunteer Website and Orphanage
Disclaimer: We at Prepare for Change (PFC) bring you information that is not offered by the mainstream news, and therefore may seem controversial. The opinions, views, statements, and/or information we present are not necessarily promoted, endorsed, espoused, or agreed to by Prepare for Change, its leadership Council, members, those who work with PFC, or those who read its content. However, they are hopefully provocative. Please use discernment! Use logical thinking, your own intuition and your own connection with Source, Spirit and Natural Laws to help you determine what is true and what is not. By sharing information and seeding dialogue, it is our goal to raise consciousness and awareness of higher truths to free us from enslavement of the matrix in this material realm.