(NB – The article to which this comment was posted was not something where I wanted a comment of this variety to be included.  That particular article was quite personal, and I've decided to make the comment its own post as a polite gesture.)
---
Blessings! Nova Bisconti, brothers & sisters, readers

Greetings to Y'aLL:
I highly believe that all is perfect … according to the Divine Plan … just Stay POSITIVE… I Totally AGREED with "Mr. NOVA BISCOTTI" & with GANDHI, he said: "BE THE CHANGE YOU WANN BE in The WORLD… ACTION SPEAK LOUDER than words…
Be REAL LOVE… REAL JOY… It's somewhere INside of everybody, then You will FEEL the HUGE TRANSFORMATION at hand INside as OUTside… then You will SEE it… IN are CO-CREATING your Very OWN REALITY… with Every WORD you say… with Every thinking… with every EMOTION… with every INTENTION… with every Action… because Plain & SIMPLE: YOU are CO CREATING Your Very OWN REALIITY for Your SELF, for Your LOVES & for MOTHER EARTH Gaia & for ALL Humanity! because WE ARE ALL INTERCONNECTED by The same HEART of The ONE GOD / CREATOR of ALL THINGS.. No Matter what RELIGION you are…
LOVE ALWAYS & ALL WAYS WINS…
Keep CALM and CRUISE on…
That's my 2 cents about the whole thing.
To support this claim, check out the following recent message from a friend, a person that I personally met, Hugged & kissed on the cheek to show my great honor/admiration/respect at a Spiritual conference here at the Red Lands of Sacred Sedona, Az. Mr. Mike Quincey, the Legit/Credible Channeler of SaLuSa from UK
My RELIGION IS ONLY *** L O V E ***
U P D A T E from SaLuSa on 11.21.2014
Via: http://www.AshtarRADIO.COM Anytime or LIVE on SATURDAYS @ 8PM Los Angeles, CA. 9PM Sacred Sedona, Az. 10PM Midwest. 11PM New York / EST Time.
Please LISTEN to The Last One We mentioned COBRA at:
http://www.blogtalkradio.com/weareallonemovie/2014/11/16/lord-ashtar-sheran-radio-show-weekly-on-saturdays-2013
LISTEN to today's Show at:
http://www.blogtalkradio.com/weareallonemovie/2014/11/23/lord-ashtar-sheran-radio-show-weekly-on-saturdays-2013
Time marches on and you are now able to adapt to the faster pace it is running at, and still carry out the tasks that you have set yourselves. In the future you will find that it runs even faster and that you will go along with the changes. All that is happening is a part of the process that is going to propel you into the New Age. However, your re-action is often one of confusion as so much is happening at any one time. Providing you keep focused on what you know to be the purpose of them, you will see within a pattern that will slowly emerge. It will indicate the direction in which you are going and take you along the pathway to the New Age. Nothing can now stop the progress that is being made, and it will bring success in lifting you up out of the lower vibrations.
As the changes in the seasons become more pronounced, so it will become apparent to you that the extremes you experience are diminishing. Instead, there are now more acceptable conditions as you begin to move more easily from one season to another. It will result in changes within the plant and animal kingdoms as they also adjust. Indeed, such happenings are already being reported, and will continue until eventually the difference in the seasons will become much less pronounced. The oceans of the world are also being affected, and as they warm up so certain species of life will move to different areas that are suited to them. You are for example sometimes experiencing dramatic changes in the much colder regions. Ice packs are melting at a much faster rate and it is known that over a period of time the sea levels will rise with the consequent changes. You do however have advance warning of what the changes may entail, and have every opportunity to take suitable action.
Prepare for the future well in advance and all areas of life will be able to cope with the changes. However, be prepared to accept that life cannot continue as it is, but if preparations are carried out well in advance you will so to say "ride out the storm". You have the advantage of being well informed about the nature of the changes, and can prepare in good time. There are also many advanced inventions and technologies that are yet to generally released, and these will also make life a lot easier to cope with. Believe us Dear Ones that we do not stand idly by without assisting you where possible, and we inspire and guide people so that their knowledge and expertise can help you through the changes. There are also the challenges of a nature that call for a more heads on approach, and we can assist you to cope with them. As you may already be aware most of our work is carried out without your knowledge, but there will come a day when we can openly work with you. Those days are not so far away as you might imagine and we look forward to them.
You were placed on Earth eons of time ago and given freewill to create your own future. That you have done, and when you look back you may come to the conclusion that you have still not found complete peace and happiness. Indeed your history is littered with incidents of war or threats of war, but at great cost in human life, and you have begun to realise the need to live peacefully together. You have experienced what happens when greed and avarice take over, and it gives little comfort to you but the lessons are gradually bearing fruit. For those souls who still need more time to find the right path to peaceful co-existence, another cycle has begun, and they will have every opportunity to lift themselves up.
You have lived through the illusion of material life as it would be without the full energy of love to guide you. Yet the Light has still managed to come through to lessen the effect of the darkness created by those who only believe in self-aggrandisement. Some of your lives have been extremely hard yet others have given you glimpses of the peace and happiness that lies beyond. Once you have tasted the true life you will settle for nothing less, and the opportunity to do so is within your grasp. Already subtle changes are taking place that will open the doors to the future that awaits you. No lesser Beings will be able to spoil the happiness that it brings, as their place is in the lower vibrations that their lives are in harmony with.
Knowing what awaits you in the future should enable you to face it with calm assurance, and have no fear of the outcome. Be aware once again that the future is already known, and you will be pleasantly surprised at the speed of the changes. The dark Ones no longer "rule the roost" and they are creating their own future. Their influence is becoming less as they no longer wield the power and authority they once had. So do not be too concerned about their activities, as they are so bound up in their own little world they no longer believe they can fail. However, they are meeting resistance and by the time they realise what is happening it will be too late to recover.
So please keep to a path that will carry you into levels of Light of the higher vibrations. As you do so you will find that you are less and less distracted or affected by whatever is happening around you. You can so to say, let the world go by as you enjoy the peace within that you have created for yourselves. As much as you feel insulated from events happening around you, you can help others that are struggling with life. It will be test of how much you have gained and learnt from your times in the lower vibrations, and how you can apply yourself to the needs of the day. Sometimes all it requires to help lift up another soul, is a kind word or act that helps bring Light into their life.
I am SaLuSa from Sirius, and feel the growing excitement at the realisation that changes are occurring that will bring the New Age into being for you. At last you have reached the end of the cycle and it only remains for the old Age to be swept away, to make room for the new one that will bring you the most happy times and utter joy.
Thank you SaLuSa
Mike Quinsey
Watch Videos / Read more at:
http://www.gofundme.com/WeAreALLONeMovie
http://www.gofundme.com/WeRaLLONe
WATCH FULL MOVIE! that is HEALING Drug ADDICTIONS & TRAUMAS on sexual molestation among relatives/families.
Directed &written by the same soul that Lived "The APOSTLE, The DIVINE Feminine The MAGDALENE" over 2014 years ago with Our Brother, the One You know as JESUS CHRIST, JESHUA, Emmanuel or better known as "Lord SANANDA". Watch it! By donation at:
facebook: http://www.facebook.com/ashtarsheranradio
En Espanol:
http://www.gofundme.com/ashtar
I am your brother from the same Mother Earth Gaia Sohia & the same Father/Mother God.
I am another YOU = NAMASTE
I am Ashtar @ your Service! & to the VICTORY to THE LIGHT! @
http://www.IAMabsoluteHEALING.COM
http://www.MonalizaProductions.com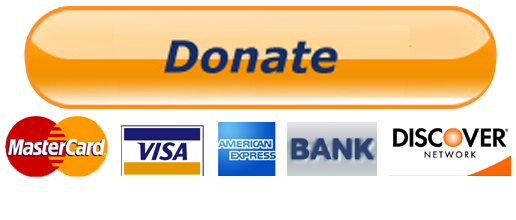 Your Tax Free Donations Are Appreciated and Help Fund our Volunteer Website and Orphanage
Disclaimer: We at Prepare for Change (PFC) bring you information that is not offered by the mainstream news, and therefore may seem controversial. The opinions, views, statements, and/or information we present are not necessarily promoted, endorsed, espoused, or agreed to by Prepare for Change, its leadership Council, members, those who work with PFC, or those who read its content. However, they are hopefully provocative. Please use discernment! Use logical thinking, your own intuition and your own connection with Source, Spirit and Natural Laws to help you determine what is true and what is not. By sharing information and seeding dialogue, it is our goal to raise consciousness and awareness of higher truths to free us from enslavement of the matrix in this material realm.