I know the title of this post will get a bit of attention, but for anyone looking for anything funny, sarcastic, or inflammatory you have come to the wrong place.  Every week we get at least a few comments accusing us of either being Luciferians, Satanists, or "Illuminati in Disguise" (i.e. Wolf in Sheep's Clothing).  Honestly, nothing could be further from the truth.
We are trying to work toward creating a planet where people can live as they please in peace and abundance.  We believe this will come about via a massive revelation of previously suppressed information and technology along with a resetting of the financial system such that any person in the world can make a fair living wage to support themselves and their family regardless of where they live and what they do for work.  We abhor slavery in all forms – be it implied or blatant 'human ownership'.  We believe that those running the international financial system for their own personal gain should be arrested and prosecuted for their crimes – that what they have been doing and how they have been doing it must be made public and steps taken to ensure that never again can decisions be made in absolute secrecy which affect the survival of billions of people.
This will take a lot of hard work and education.  It will requiring the complete shattering of the left/right paradigm which exists in most countries, such that decisions are made for the good of the residents of any nation, state, region, or city.  We can no longer allow our government institutions to be run by organized crime – those who are so rich and powerful that they cannot effectively be held accountable for their misdeeds and crimes against humanity.  All things must eventually become much more transparent – from monetary creation to government budgets to corporate financial records to national security.  All things must eventually be open-sourced to the greatest degree possible such that those who are interested in a subject matter are allowed full access to study all related topics.  In this way can we truly have the advances in philosophy, science, and technology which will bring us into a golden age.  It is via transparency and compassion that we will move forth into a new era for humanity.
Given the above statements, read them several times and then get up, go to your bathroom mirror and ask:  "Is the person who wrote those words evil?"  "Is the person who wrote those words an agent of THE DEVIL?"
If you answer yes to either of those questions, then I ask one of you:  Why are you even coming to this website and trolling about?  What are your own motivations for "Spreading the Word" or pleading for us to accept Jesus Christ as our lord and savior?  Are you getting paid to do this?  Are you working with others – perhaps a religious group that recruits volunteers?  Personally, I'd like to know where the armies of haters are coming from?  Because I would absolutely love to have the free time that all of you seem to have – going from website to website, page to page, spreading hatred and dogma upon websites that are actually trying to promote good in the world.
In my own life, I've had plenty of experience being 'evangelized'.  No experience is more frustrating than seeing someone you love and care about telling you that you are filled with demons and that your soul will be condemned to eternal damnation because you have not accepted the Lord Jesus Christ as your Savior.  One of the ironies is that I joined Prepare For Change because I was trying to bring about something which would be able to save his life and allow him to see his children reach adulthood.  This person was a colleague and Evangelical Christian.
While I am treading on dangerous ground here, I think he honestly stopped fighting his disease because he was looking forward to joining Jesus in heaven.  Every day I think of him, and every day I become angry at the implications.  It is so easy to demonize those who choose to have abortions or wish to commit suicide that they are 'Playing God', yet this choice of his was celebrated by those around him because they shared his spiritual beliefs.  This begs the question – at what point should religion and morality come into play when choosing to live or die?  More personally, if I believe we are at the precipice of a game-changing event which will allow us to easily and painlessly treat diseases long thought uncurable, at what point am I obligated to try and convince him to hang onto life no matter how hard it is on a daily basis?
Believe it or not, I've tried 'evangelizing' to an Evangelical in just the manner I've described above.  Even more awkward for me personally will be when I contact his wife after the EVENT of which we so often write transpires.  She will come to this website, and she will read what I've written here.  Will she be angry?  Will she be amazed?  Will she be numb instead?  I don't know.  What I do know is that I've made a promise to myself to help them adapt to the changes that I believe will be coming, and to ensure that they can handle everything mentally and emotionally over the short & long-term.  Because I am not an Evangelical, I've remained on sidelines – I really do not know where I fit in their life at present, and I know that if I did reach out, I will once again be facing an uneasy situation where my desire to help will be turned into an opportunity to try and convert me…again.
Look, we're not trying to convert all of you to OUR beliefs.  In fact, everyone of us involved with the Prepare For Change website is unique regarding their personal spirituality and views.  I think it is beautiful to work with such a diverse crew of people; I like being exposed casually to new ideas.  If it's not something that I am interested in now, perhaps I will be someday – then I know whom I can go to for more information.
I think sharing of information and perspectives is the most beautiful process in the world.  It is teaching and learning, and both processes have to be done by each participant.  The teacher must 'learn' how to get through to the student, and the student must 'teach' their educator how they best learn.  This is a dynamic process which expands the paradigms of both individuals while enabling knowledge, experience, and wisdom to be transmitted between two individuals.
---
So after my rant above, I ask again – what is so dangerous and evil about what I've written above?  Is searching for truth and understanding actually considered evil within your belief system?  If that's the case, either ask yourself why you adhere to these beliefs or simply leave this website.  We have 'real' work to do, trying to come up with useful education materials and ideas to help maintain peace and calm during what we believe will be a period of immense change personally and societally.  Going forward, I will refer any Evangelist to this post and ask them to consider some difficult questions as well.  I am comfortable that I do not know everything and I am willing to trust that I will not be condemned to eternally burning in hell for simply wanting to ask a few questions of any deity before I go along with their dogma.
I believe in a universe – a "God" even – that wants sentient beings to learn and understand and grow.  I also believe that Jesus Christ was a much more complex PERSON than he is commonly portrayed to be.  After all, where in the Bible is information regarding his whereabouts and activities from ages 12 to 30?  I don't recall this being anywhere within the books actually contained within the Bible.  I honestly want to know more about that person – the person with the missing history.  The living, breathing human who preached love and compassion in a very hierarchical society, who threw the "Moneychangers" (Bankers?) out of the Temple in a fit of rage, the person who was willing to spend times with those living in filth and poverty in order to show them compassion and love.
That is a Jesus Christ I wish to emulate – not worship.  It is said that imitation is the highest form of flattery; hence, a logical conclusion may just be that Jesus would want us to ACT like him instead of WORSHIPING him.
That is how I feel about the matter.  If everything I've written above resonates with you, but you have different views – please continue coming back to this website, and perhaps even help us with our mission of education.  If the above makes you hostile and angry, then please just leave instead of making a comment.  I'll just refer to this post as a reply, and may even delete your comment.
It is not that I wish to stifle debate, but rather it is that I just don't have the time or patience anymore to accept any more preaching.  I've never received as much help from Evangelicals as I've given them in my own life – and I can honestly say I've given A LOT to those who are Evangelicals.  It hurts when those you try to care for end up looking at you as a potential convert.  You can see the gleam in their eyes…it's like a car salesperson who sees you as someone who can be 'persuaded'.  I've seen that look many times in my life, and it always hurts me when that shift happens.
We're not here because we want you to convert us.  Let us do the job we came here to do, and leave us alone if you disagree with how we are going about it.
Sincerely,
Nova Biscotti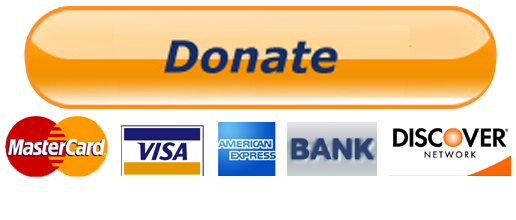 Your Tax Free Donations Are Appreciated and Help Fund our Volunteer Website and Orphanage
Disclaimer: We at Prepare for Change (PFC) bring you information that is not offered by the mainstream news, and therefore may seem controversial. The opinions, views, statements, and/or information we present are not necessarily promoted, endorsed, espoused, or agreed to by Prepare for Change, its leadership Council, members, those who work with PFC, or those who read its content. However, they are hopefully provocative. Please use discernment! Use logical thinking, your own intuition and your own connection with Source, Spirit and Natural Laws to help you determine what is true and what is not. By sharing information and seeding dialogue, it is our goal to raise consciousness and awareness of higher truths to free us from enslavement of the matrix in this material realm.