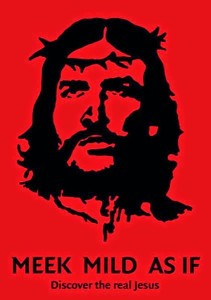 (NB – I love reading Allen Roland's musings on the life and teachings of Jesus.  I grew up as a Roman Catholic, and for the most part, my family still defines that as their religion.  I have always found the period of Lent – especially Good Friday – to be a particularly sad experience.  Specifically, every year during those 45 days beginning with Ash Wednesday ending with Good Friday is filled with the most intense guilt-programming imaginable – especially to a wide-eyed and earnest child who is trying to come to grips with how his (her) own sins necessitated a person being tortured to death roughly two millenia in the past such that his/her sins could be forgiven by the heavenly father of the one who was tortured to death.
The prior paragraph is pretty stark, but ultimately all I'm trying to convey is that I want to know the Jesus – or more precisely, Yeshua.  I want to know about the period from ages 12 to 30, who were his teachers, where did he go, and why did he come back to the region of his birth to finish his journey?  What did the human being experience on his journey to mainfesting his divine spark within?  By emphasizing a gruesome death and making his sacrifice the focal point of the dogma, it completely overshadows the message of love and compassion.  In my youth, it drove me to choose one of two paths:  tuning out the weekly programming and doing my best to not think about it, or embrace a path of an intense guilt and confusion.  Ultimately, I tried both until roughly age 20 and subsequently left Roman Catholicism behind.

Against this backdrop, getting to read Allen's words  helps me to once again find the real beauty in Jesus' message.  I have included both his original blog post as well as a link to the article on Veterans Today.  The former appeared to have text issues – one way or another you'll get to read the entire post.
On this Easter Sunday, let's remember that the real message of Jesus was not that he was born solely to die for our sins, but rather that we should love each other unconditionally regardless of  our socioeconomic background.  Universal love and compassion – it is a really simple message that can shine through all of rewriting and dogma which has plagued Christianity since the time of Constantine.)
http://allenlrolandsweblog.blogspot.com/2015/04/finding-real-jesus-within-ourselves.html
http://www.veteranstoday.com/2015/04/03/finding-the-real-jesus-within-ourselves/