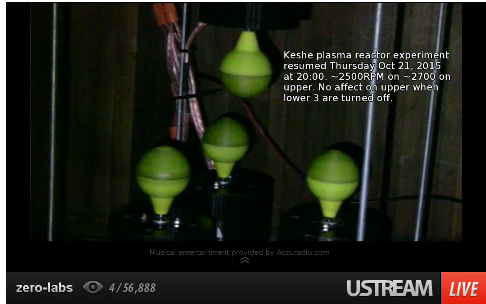 Live Feed: http://www.alt-nrg.org/zerolive.html
PLEASE READ!: Each time you visit this page you will automatically be assigned a guest user number in chat. Leave as is or choose your own. Passwords are ignored for unregistered user names. As long as the name you've chosen isn't already taken, you may begin using it right away. Once you've had that name for at least 2 minutes you can THEN password protect it by entering "/msg nickserv register yourpassword youremail" with out the quotes. That's all there is to it! There is no validation email sent so be sure you double check your password and email before hitting enter. Going forward you will need to enter your password to use that user name in my chat room (and Scarecrows!). Once that nickname is yours, no one else may sign on using your nickname without a password for more than 60 seconds or they revert to IdleGuest_xxxxx.
I hope you enjoy this new chat service. Let me know if you have any trouble.
Z
Source: http://www.alt-nrg.org/index.shtml
Live Feed: http://www.alt-nrg.org/zerolive.html
YouTube Videos of his recent work: https://www.youtube.com/watch?v=xrBUoxLbg9c
Also, we can join Russ's chat here too for keeping up: http://open-source-energy.org/chat/
If also interested in collaborating with the PFC IT team, please use this link: http://piratepad.net/RSr92dpymD