Therese Z here; This is a superb interview by 'our' Rob Potter and can answer so many types of questions for so many people. If you like to go deep and understand what's going on at a deeper level this one is for you. These interviews always leave one with the feeling that WE CANNOT FAIL and that we will be liberated from this veil when we least expect it.
Victory of the Light Blog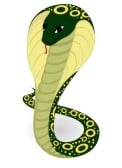 Transcript available at same link.