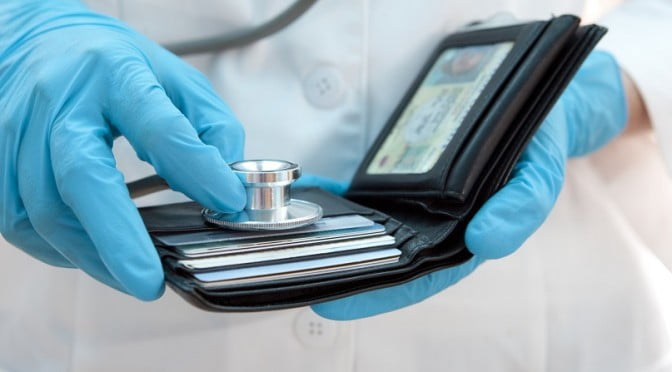 THREE MOST FUNDAMENTAL MAINSTREAM HEALTHCARE PROBLEMS & HOW TO DEFEAT THEM
There are many of those who have recognized that drugs are too expensive, grossly ineffective and outright fraught with dangers, who are still hesitant to entertain the idea that all of these could be deliberate.
Would you rather believe that even when men have already sent a delegation to the moon, and yet still can't find a single cure for cancer?
The more time we spent investigating the subject, the deeper the rabbit hole goes. Suffice it to say that we will only discuss the most fundamental ones, i.e.:
PROBLEM #1: DRUGS, AND MEDICINE IN GENERAL, ARE TOO EXPENSIVE AND EVEN THOSE WITH HEALTHCARE INSURANCE ARE IN DEBT
New data indicates a far reaching consequences and sacrifices are being made even by insured Americans just to survive mainstream healthcare:
"For one in five Americans, just having medical insurance isn't enough to forestall the damaging consequences of the nation's for-profit healthcare system.
A comprehensive new poll from the Kaiser Family Foundation and the New York Times finds that while an unsurprising 53 percent of people who are uninsured face problems with medical bills, a whopping 20 percent of working-age Americans who do have insurance also report having medical debt that causes serious financial challenges and changes in employment and lifestyle.
According to a Kaiser Foundation statement, people with insurance who faced the burden of medical debt reported "a wide range of consequences and sacrifices during the past year as a result," including:
delaying vacations or major household purchases (77%),
spending less on food, clothing and basic household items (75%),
using up most or all their savings (63%),
taking an extra job or working more hours (42%),
increasing their credit card debt (38%),
borrowing money from family or friends (37%),
changing their living situation (14%), and
seeking the aid of a charity (11%).
In addition, insured people with medical debt reported skipping or putting off other health care in the past year because of the cost, such as postponing dental care, skipping doctor-recommended tests or treatments, or not filling a prescription.
The report shows that for people with insurance, such consequences loom as large as—or in some case, larger than—they do for uninsured people with problem medical bills. Indeed, a full 62 percent of those who had medical debt say the bills—stemming from co-pays, deductibles, unexpected claim denials, and more—were incurred by someone who had health coverage at the time.
"These financial vulnerabilities reflect the high costs of health care in the United States, the most expensive place in the world to get sick," wrote Margot Sanger-Katz for the Times, where individuals shared how medical debt had affected them.
What's more, the data highlights the problems inherent to a for-profit healthcare model.
As Sanger-Katz explained: "Since the late 1990s, insurance plans have begun asking their customers to pay an increasingly greater share of their bills out of pocket though rising deductibles and co-payments. The Affordable Care Act, signed by President Obama in 2010, protected many Americans from very high health costs by requiring insurance plans to be more comprehensive, but at the same time it allowed or even encouraged increases in deductibles."
That's why we need a different system, such as a uniform, single-payer national health program based on a Medicare-for-All model, advocates say.
What the Kaiser/Times statistics show is that "anyone short of Bill Gates is in big trouble if they get sick, even if they have insurance," Dr. David Himmelstein, a co-founder of Physicians for a National Health Program (PNHP) and professor in the CUNY School of Public Health at Hunter College, told Common Dreams on Tuesday. "
http://www.commondreams.org/news/2016/01/05/trouble-profit-healthcare-even-insured-face-mountains-debt
PROBLEM #2: EMERGENCE OF DRUG RESISTANT BACTERIA, OR SUPERBUGS, HAS RENDERED THE ENTIRE MEDICAL INDUSTRY INEFFECTIVE AND IRRELEVANT
Complexity of methods, the white uniforms worn by medical practitioners, the elaborate packaging of drugs in the market today, and the happy faces we see in TV commercials all create the illusion of integrity while betraying the sordid facts behind the whole profit-oriented enterprise.
Expensive they may be, but drugs, they are not known to be that effective all the time. and in most cases They all have their inherent limitations, and one of those limitations is their failure to counter the ability of the parasites to adapt to the prescribed poison over time.
The same principles apply when our own immune system is being taught to develop antibodies by purposely injecting "live attenuated virus" of the same kind the vaccine is designed to protect us from. As convoluted as the logic may seems but we did fall for it, and so we accumulated all the other ingredients that went with the virus.
But that's not the end of the story.
Now, the medical industry is confronting another problem it is not designed to solve. The emergence of superbugs that could defeat even the strongest antibiotic in the market spells the doom and inaugurates the final death of mainstream medicine.
Nineteen strains of these superbugs have already been discovered and they are partly blaming China for it.
"Just two months ago, researchers in China identified a gene that can make bacteria resistant to a last-resort antibiotic called colistin. It was a bombshell discovery for people who follow superbugs. Now that gene has been detected in at least 19 countries, and scientists are alarmed.
Colistin is what doctors give you in the U.S. when nothing else works. Because it's toxic, it can have some harmful side effects, but colistin can help defeat infections that shrug off every other antibiotic in their arsenal. If bacteria resist everything, including colistin, you're out of luck.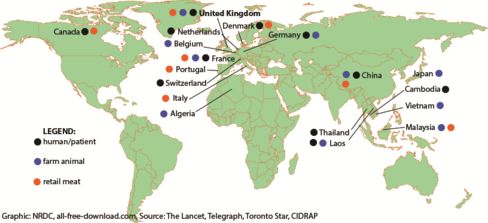 Since the paper identifying colistin-resistant E. Coli in China was published in the the Lancet Infectious Diseases journal on Nov. 18, the gene has been detected in 19 countries in bacteria from farm animals, retail meat, or humans, according to a new tally by the Natural Resources Defense Council, which advocates for reducing the use of antibiotics in farm animals. It is in Southeast Asia, Europe, Canada, and Japan.
That doesn't mean the gene, known as MCR-1, has spread to all those places in two months. Scientists are finding it retrospectively in older samples of bacteria now that they know what to look for. In Denmark, for example, the gene was found in bacteria from food inspections as far back as 2012, when the current system of monitoring was started.
Antibiotic-resistant bacteria  sicken 2 million Americans each year and kill 23,000, according to estimates from the Centers for Disease Control. These are such bugs as CRE (Carbapenum-resistant Enterobacteriaceae) or MRSA (Methicillin-resistant Staphylococcus aureus). It's not clear how many people are affected by colistin-resistant strains. The gene hasn't been identified in samples from the U.S. yet.
But scientists fear that colistin-resistant bugs will become more widespread. The bacteria themselves can travel on people, live animals, and food. The gene that makes a bug resistant to colistin is particularly slippery because it can jump easily from one type of bacteria to another.
"I say it's shopping for a home," said Lance Price, a professor of environmental and occupational health at George Washington University. "The thing that really frightens a lot of us is that it's going to find its way into a bacterium that's resistant to everything but colistin," he said.
That's a dark scenario. Colistin is used to treat the kind of infections that the CDC calls "nightmare bacteria," which kill half the people who get them. These bugs typically spread in health-care settings whose patients are already vulnerable, though healthy people can carry the bacteria in their gut without knowing it. Add to the mix colistin-resistance, conferred by a gene that's easy to spread, and the nightmare gets worse. "We have the fuel to set off a fire," Price said.
I asked him how worried we should be. "I don't want to be a fearmonger," he said, but the November paper "sort of ruined my Thanksgiving."
Drugmakers used the World Economic Forum in Davos this week to call for more investment to develop new antibiotics. The NRDC says widening resistance to a last-resort medicine is the latest urgent warning that the world needs to use the medicines we have more carefully, particularly in raising livestock. The drugs are widely deployed on industrial-scale farms, not just to treat sick animals but to prevent disease and promote faster growth.
Price agrees. "When you misuse antibiotics in food animal production, there are major potential risks to human health," he said. Colistin isn't used in farm animals in the U.S., but it is used in China and elsewhere.
The U.S. government and food companies responding to pressure from consumers have taken some halting steps to curbing antibiotic use in American livestock. The challenge of drug-resistance, though, is similar to climate change: It requires big, coordinated actions on a global scale. A superbug fostered by one country's loose practices can arrive in another in a shipping container of beef or in the gut of a traveler getting off a plane."
http://www.bloomberg.com/news/articles/2016-01-22/a-scary-new-superbug-gene-has-reached-at-least-19-countries
Yes, I agree with you. A lot is going on with this mainstream phenomenon they called the superbugs.
Phrases like:
"…that gene has been detected in at least 19 countries";
"But scientists fear that colistin-resistant bugs will become more widespread";
"Antibiotic-resistant bacteria sicken 2 million Americans each year and kill 23,000"
"Drugmakers used the World Economic Forum in Davos this week to call for more investment to develop new antibiotics."
… are all designed to bleed the public even more through fear, but without really trying to save them because that's not part of the overall plan.
PROBLEM #3: REGULATORY INEPTITUDE
Continue here:
http://myeclinik.com/three-most-fundamental-problems-of-mainstream-healthcare-and-how-to-defeat-them/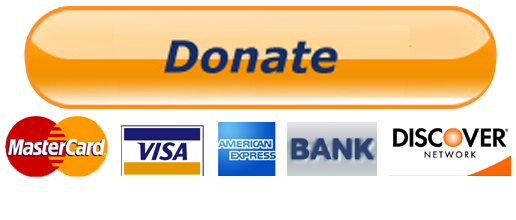 Your Tax Free Donations Are Appreciated and Help Fund our Volunteer Website and Orphanage
Disclaimer: We at Prepare for Change (PFC) bring you information that is not offered by the mainstream news, and therefore may seem controversial. The opinions, views, statements, and/or information we present are not necessarily promoted, endorsed, espoused, or agreed to by Prepare for Change, its leadership Council, members, those who work with PFC, or those who read its content. However, they are hopefully provocative. Please use discernment! Use logical thinking, your own intuition and your own connection with Source, Spirit and Natural Laws to help you determine what is true and what is not. By sharing information and seeding dialogue, it is our goal to raise consciousness and awareness of higher truths to free us from enslavement of the matrix in this material realm.