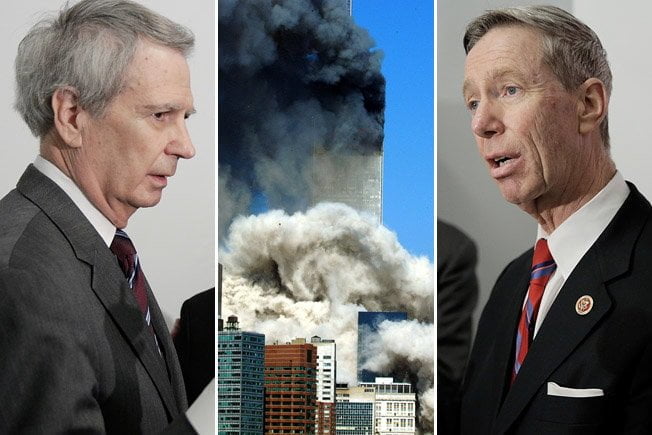 A Senator Just Went on 60 Minutes Claiming the 9/11 Attackers Had "Support from Within the US"
Jeffrey Philipps, We Are Change.org, April 11, 2016
http://wearechange.org/senator-just-went-60-minutes-claiming-911-attackers-support-within-us/
Underneath the visitors' center in the United States Capitol is a secure room where the House Intelligence Committee stores highly classified files. In that room is a file titled "Finding, Discussion and Narrative Regarding Certain Sensitive National Security Matters." It is twenty-eight pages long and it contains apparently damning information on the events leading up to the attacks on 9/11.
"Those twenty-eight pages tell a story that has been completely removed from the 9/11 Report," said Democratic Congressman Stephen Lynch back in 2014.
It has been well-known by informed Americans that Lynch, read the "stunning" documents, and claimed they "offer[ed] direct evidence of complicity on the part of certain Saudi individuals and entities."
However, the 28-pages have been conveniently avoided by those in the mainstream media — until now.
On Sunday night's episode of 60-Minutes, former Florida governor, Democratic U.S. Senator and onetime chairman of the Senate Select Committee on Intelligence, Bob Graham will implicate the US ally on national television.
Source: Jeffrey Philipps, We Are Change.org, April 11, 2016
(For the rest of the story, go here: http://wearechange.org/senator-just-went-60-minutes-claiming-911-attackers-support-within-us/)
Re-Post PFC 15th April 2016 at 1804  PM CET