Now, sometimes when I write it is like it just comes out of me, without thinking but this time was very different; I don't know where this really comes from.
This is a new experience for me, perhaps it was my visit with the shadow people when I experienced Ayahuasca.
As we have control of everything in the world: economics, agriculture, production, transportation, media, education, governments, alimentation, health-care, technology, water, land, sea, air, space, legal system (national and international) and we have reached a certain pinnacle of technology.
It has become necessary to take steps to ensure our survival in this realm; this means we must eliminate the imminent threat and cull our herd at the same time.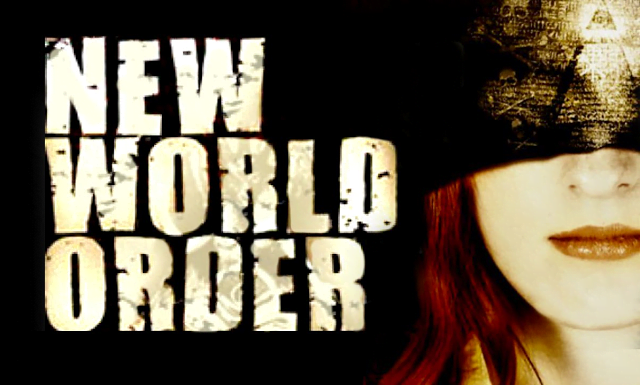 This accelerated program comes as a galactic awakening is happening which must be suppressed in order for us to continue our rule in this realm; this has awakened energies which we have long thought eradicated.
With the advent of the Internet some people have voraciously absorbed information which once was secret or limited by factors which are no longer viable due to technology.
Thankfully many layers of our PR defenses have been actively working to counteract whatever damage has been done with the leaks of information over the years.
A strategy of confusion has been active for many years now, saturating the Internet with useless but convincing information for people to follow.
Below is a summary of the steps taken and needed in order to achieve our goal and rule for centuries to come.
This awakening must not be allowed to happen and the vibration level of the people must be kept as low as possible for the next 20 years. If necessary, all out war is an option of last resort.
To do so we have chosen and have been working on the following methodologies:
Make sure the populous are trained to be reactive and confused.
Convince people that there is overpopulation that is helping to destroy the planet and that there are 'useless eaters' amongst them.
Formulate people's consumption habits and then convince them that their consumption habits are destroying the planet.
Convince people to fear a large portion of the global population; choose those which are in the state of 'development' and easily culled without all out uproar. After having dehumanized a chosen population — war is a great way to move forward.
We have been instilling divisions within the populous for eons for us to exploit. Now we use the tactic of subdivisions which can be created if they don't already exist but what you want is people to divide themselves.
Here is a condensed list of established divisions which we have been facilitated and are ready for exploitation:
Sex
Race
Economic class
Educational status
Employment status
Geographical location
Political affiliations
Philosophical beliefs
Religious beliefs
Ethnicity
Language
Environment
We also use the following programmed triggers and fears when needed:
Competition – A useful tool for many different games.
Scarcity – The populous must continue to believe that there is scarcity in this world and that it is worsening for the reasons we provide.
Fear/Terror – The ultimate weapon for us — continue its use on every level possible using every possible asset. Use of false flag operations have continued to be effective in this regard in order to provide them with the 'security' which only we can provide (chuckle).
Anger/Indignation/Vengeance – The populous needs to be angry at polar opposites of the divisions which we create; does not matter which side they choose.
Shame/Guilt – This one is great because we can get them to internalize almost anything.
Ego/Narcissism – Inflate the self importance of the people as we fill them with our information. Make sure to include Nationalism/Patriotism triggers which elevate war.
Ignorance – what they don't know can't hurt us; keep them that way. When possible, keep them in binary thought patterns.
The Meaning of: "War is Peace, Freedom is Slavery, Ignorance is Strength"
Tools at our disposal:
Media – Media has done an exceptional job over the years of keeping the people divided, consuming and distracted while helping to steer people towards the skills which we desired at that time.
The media's job (with the new additions) is to continue with a focus on division at whatever level available at that moment.
Social media is a great tool for this as it keeps the people less capable of focusing on issues for long periods of time; fill them with trolls and useful idiots.
Education – Education has always been used in order to instill a basic knowledge in order to be productive while instilling a respect for authority — keep using this strategy whilst increasing the authority program using fear and coercion.
Making education mandatory over the years and for profit has been genius on many levels; one such example would be that people which are, in essence, ignorant will feel themselves elevated by stature and assumed intelligence which shall easily deflect any thinking which is outside the sphere of current and accepted 'knowledge'.
Surveillance – Use this to fish out the threats and also to instill a level of nervousness within the psyche; keeping the vibration level low. Use to gather blackmail material and 'leak' information to create general 'unease'.
Stooges – Of this there has never been a lack of. Reward compliance and 'normal' thought while vilifying 'abnormal' behavior and it will take care of itself.
Law – Over the decades, we have limited what the populous can do without our permission and coerced compliance through levees and fines (fear).
Accelerate this policy while protecting the actions of our enforcers; this will widen the gap in the 'us vs. them' mentality instilled in the enforcers.
Language – infiltrate and replace while twisting meaning and redefine – eg. "tolerance" used as acceptance of immigrants – use words which can induce a negative association in the subconscious.
Political Correctness — A Rothschild Invention of Language Control
The language of war is essential in every day life and people must be convinced that they control how they speak; let them think that a debate is a discussion. eg. the New Age community using 'Spiritual Warrior' still fits in nicely with the agenda.
If it is about vibration levels, keep them low. Keep people on edge by constantly devolving the language so that people not only find it difficult to express but also to listen and understand.
Methodology for ensuring low vibration:
Keep them reacting – keep the populous as reactionary as possible as this will ensure the impossibility of actual thought and they will remain easy to lead down whichever path we choose.
Target the family – we have always instilled division within the family unit through subtle ploys and techniques to make people believe that embarking on our adventure (chuckle) at the ripe age of 18 was the adult thing to do.
Now create economic strife which will force the children of those which left at 18 to remain longer and with the right amount of prodding from our other resources, shall create an atmosphere of unease (overstaying one's welcome).
Property – Keep letting people believe that they own a part of our planet which they purchased with our money. The threat of losing this property has always been great leverage.
Always make some lose it all so as to instill some fear in the others. They know that they own nothing unless we let them.
Enforcement – Quelling revolt and controlling workers while convincing the populous that they were there to 'protect and serve' was a great start for our enforcement program.
Now go out and fill the ranks with the most pliable of minds with the least amount of intellect which has run through the enhanced authority education and fill them with fear of the populous; they must feel that there is potential peril with every public encounter; make them edgy and reactive.
Invoke Historical Fears – Conjuring images from the past is a great way to use many emotional triggers; keep hammering away at the holocaust program and watch them yell 'Hitler', almost on command.
Project External Enemies – In order to put on a really good show for our cull, we need war, make sure there are always enemies to do battle with; war must be accepted as the only option.
Alimentation – poison their food so that we may learn and prepare for diseases which may affect our longevity as well as ensure short life spans; a good way to induce sterilization methods as well as through pharmaceuticals. Their malnourished bodies will not be capable of dealing with the sicknesses which we unleash.
We have been suppressing awakenings for generations with great success, this one will be no different.
By Syllamo, Guest author,
HumansAreFree.com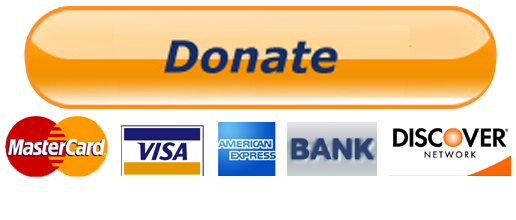 Your Tax Free Donations Are Appreciated and Help Fund our Volunteer Website and Orphanage
Disclaimer: We at Prepare for Change (PFC) bring you information that is not offered by the mainstream news, and therefore may seem controversial. The opinions, views, statements, and/or information we present are not necessarily promoted, endorsed, espoused, or agreed to by Prepare for Change, its leadership Council, members, those who work with PFC, or those who read its content. However, they are hopefully provocative. Please use discernment! Use logical thinking, your own intuition and your own connection with Source, Spirit and Natural Laws to help you determine what is true and what is not. By sharing information and seeding dialogue, it is our goal to raise consciousness and awareness of higher truths to free us from enslavement of the matrix in this material realm.