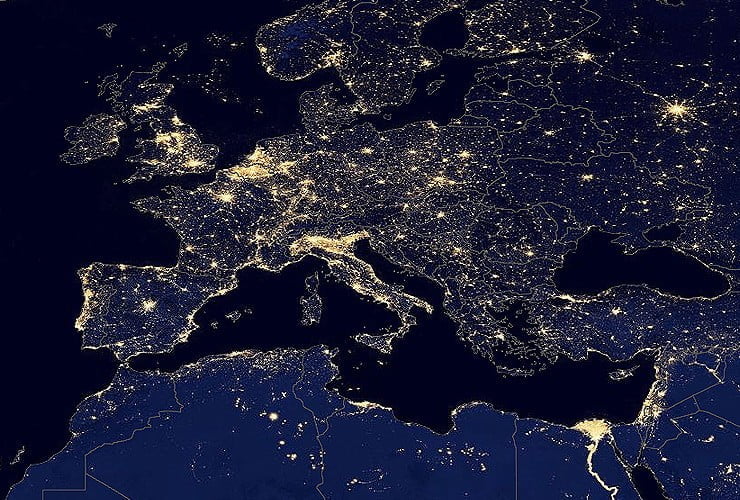 This video by Arbre Solaire is a tribute to the Lightworkers participating in the Cintamani Grid project worldwide.
The cintamani grid around the planet is one of the major tools for manifesting the Planetary Light Grid and the New Atlantean Society on Earth.

We can accomplish so much when we work together!
Whenever a Cintamani stone is planted in the soil, a huge angelic being is anchored in that spot, creating an energy vortex miles in diameter. This energy also allows cloaked motherships of the Galactic Confederation to create ATVOR light pillars that descend down into the buried stone and purify the primary anomaly on our planet.
Anybody can take part to this project and assist the Lightforces. Gratitude goes to all the bright souls who are participating in this New Atlantis Cintamani Grid project worldwide.
….and here's an amazing report from the Cintamani Grid team in India!
Our team is burying cintamani all over India. Recently we completed in Punjab, a state of India.
A farmer's experience while he was meditating ( he is not aware of cintamani stones) and his experience was shared to me by my friend (and even she is not aware of the cintamani burying work that is going on all over India)
Yesterday one of our meditators had a vision in his meditation. He saw an UFO landing… and four light beings came out of it and took this guy into it and flooded him with high energies.. he could see his body converting into light, and they were talking about 'CINTAMANI LIGHT ' etc., which was not very clear to this meditator. He got scared of what was happening and he asked them to leave him…and immediately they left it seems… Actually this guy is a farmer in a small village in Punjab who cannot speak English. He is a very ardent follower of Buddha. This is the first time he heard the word 'CINTAMANI' and he asked me about it.
I shared the link to this video "101 Cintamani Locations – New Atlantis World Tour" with her. Then she understood what "cintamanis" are and she then shared this farmer's experience with me
The New Atlantis Grid is Activating!
Victory of the Light!