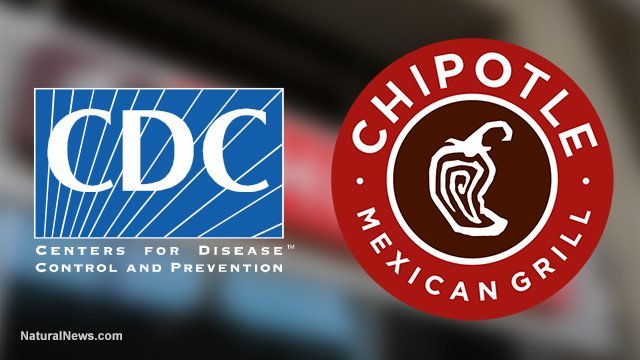 This post is a response to the unsurprising news that Bank of America has downgraded Chipotle due to their wages being too high. This will be much shorter than it should be, so I'd urge others to fill in any blanks here:
Chipotle's commitment to fresh ingredients and the ethical treatment of animals has helped it achieve massive success over the past two decades. But the chain has hit bumps along the way.
The concept of an Anti-Chipotle Conspiracy has been smeared for years by well known PR pushers associated with Big-Ag. https://np.reddit.com/r/worldpolitics/comments/3ynh2r/monsanto_found_guilty_in_french_farmer_poisoning/cyf6iy3/
Chipotle has been in the targets of big-ag, big-food and big-farmer largely since McDonalds fully divested itself from Chipotle in 2006.
millions of diners, fuelled by concerns about their health and the state of the environment—and propelled by a general distaste for industrially produced and highly processed food—have begun to shun the ubiquitous chains that have long shaped the American culinary character.
https://www.newyorker.com/magazine/2015/11/02/freedom-from-fries
The rise of the healthy fast-food chain has been aided by the easing recession, but it comes largely at the expense of traditional competitors. None have struggled more than McDonald's, one of the world's most recognizable brands.
http://www.npr.org/2015/10/27/452316212/chipotle-vs-mcdonalds-the-rise-of-fast-casual-food-in-the-new-yorker
So who might have paid for this ant-chipotle ad in September 2015?
http://www.businessinsider.com/chipotle-is-the-target-of-a-brutal-new-attack-ad-2015-9
The ad, which directs people to the website ChubbyChipotle.com, was printed as a full page in the New York Post on Thursday.

The Chubby Chipotle site goes beyond the deceptive marketing claims and takes aim at Chipotle's commitment to antibiotic-free meat, saying it's unhealthy for animals because these medicines are used to treat sick animals.
slamming chipotle for anti-biotic free meat… that certainly sounds like it would come from a certain lobby that relies on factory farming to keep prices low. very similar talking points to our "pro-scienceFACTS" friends who show up in every reddit thread with GMO in the title.
The ad was paid for by Rick Berman's "Center for Consumer Freedom".
Coca-Cola Company, Cargill, Inc., Monsanto, Tyson Foods, Outback Steakhouse, Wendy's, Brinker International and Dean Foods have all contributed to CCF. See CCF funding for a complete list of CCF's corporate donors.
https://www.sourcewatch.org/index.php/Berman_%26_Co.
Berman & Co. operates a network of dozens of front groups, attack-dog web sites, and alleged think tanks that work to counteract minimum wage campaigns, keep wages low for restaurant workers, and to block legislation on food safety, secondhand cigarette smoke, and drunk driving and more.[1] In 2013-14, Berman and his Employment Policy Institute "think tank," have led a national fight against campaigns to raise the minimum wage and to provide paid sick leave for workers with renewed attacks on proponents (including the Center for Media and Democracy, publisher of Sourcewatch), misleading reports, op-eds, TV and radio ads and more.

https://www.sourcewatch.org/index.php/Berman_%26_Co.

It was at the time of this hit piece campaign (in September 2015), that Chipotle was at its peak valuation, with stock at ~$700-$750/ share from July-October 2015.

https://finance.yahoo.com/quote/CMG/history?period1=1350532800&period2=1508299200&interval=1mo&filter=history&frequency=1mo

Soon after the ad campaign launched- you'll notice a huge drop in stock valuation during the latter half of October 2015… What happened?

DENVER–(BUSINESS WIRE)–Nov. 3, 2015– On the heels of an E. coli incident that was linked to eight of its restaurants in Oregon and Washington state, Chipotle Mexican Grill (NYSE:CMG) has taken a number of immediate steps to assist investigators as they conduct their review of the incident in Oregon and Washington. Among the specific actions the company has taken since the incident began are:

Immediately closing 43 restaurants in Oregon and Washington state out of an abundance of caution, even though only eight restaurants have drawn concern, while investigators search for a cause…

http://ir.chipotle.com/phoenix.zhtml?c=194775&p=irol-newsArticle&ID=2106211

Was a cause ever found? No- even thought a cause is almost always isolated, especially in outbreaks this size.

https://www.cdc.gov/ecoli/2015/o26-11-15/index.html

The FDA also conducted investigations of some suppliers, but did not find any evidence that those suppliers were the source of the outbreak. Ultimately, no food item has been identified as causing the outbreak, and by the same token, no food has been ruled out as a cause .

https://www.fda.gov/food/recallsoutbreaksemergencies/outbreaks/ucm470410.htm

Then again in July 2017- they were hit with yet ANOTHER outbreak.

There was a lot of money on the table for Chipotle short sellers—as much as $459 million, according to Allen's calculations—before there were any inklings of a food safety problem. "Chipotle short-sellers saw their ambitions rewarded with $55 million in less than one day," he wrote of the latest scare.

Enter iwaspoisoned.com, which Morgan Stanley's former global head of interest-rates trading-market structure founded in 2009. This week his site compiled complaints from a single Chipotle Mexican Grill Inc. restaurant that promptly sent the burrito chain's stock price into a tailspin.

https://www.bloomberg.com/news/articles/2017-07-25/the-chipotle-corporate-sabotage-theory-returns

http://www.businessinsider.com/chipotle-conspiracy-theory-gains-steam-2017-7

https://www.bloomberg.com/news/articles/2017-07-20/how-ex-banker-s-food-poisoning-led-to-the-latest-chipotle-plunge

Now check out this little tidbit that I'll end with, regarding the most recent suspicious outbreak in July 2017:

According to our beloved Washington Post, and this CNBC HEADLINE:

Chipotle's recent norovirus outbreak was the result of lax sick-policy enforcement

https://www.cnbc.com/2017/07/25/chipotles-recent-norovirus-outbreak-could-be-the-result-of-lax-sick-policy-enforcement.html

what did they base that analysis on when the CDC and FDA haven't reached a conclusion? Ready for this? let's bring it full circle.

A self-identified Chipotle employee alleged in a Reddit post last month that a manager required them to work while sick.

Source: http://investmentwatchblog.com/the-anti-chipotle-conspiracy/