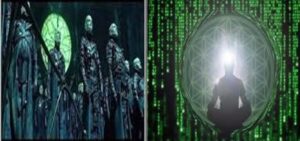 We do not need solutions to the ills of the world. We need to remove the cause of the problem and that is ignorance and arrogance. These are inseparable partners in the war on human awareness and innate intelligence.
The stupidity of ignorance can only survive through the blindness of arrogance. They need each other for their mutual prosperity.
Einstein said: The one who follows the crowd will usually get no further than the crowd. The one who walks alone, is likely to find himself in places no one has ever been.
Following the crowd is how we got up this creek with the paddle missing and to remove the cause of the problem we need a mass awakening of Mind to Consciousness, limitation to All Possibility.
There are no limits to possibility, only a sense of the possible. We impose that on ourselves – thus we can also set ourselves free of such debilitating restriction.
Da Vinci said: 'The greatest deception men suffer is from their own opinions.'
Yes and what are opinions? They are only the result of personal background, prejudice and access to perceived knowledge, and yet they seamlessly morph into solidified 'fact'.
Most of science and almost all public perception of 'fact' is little more than opinion and assumption repeated into general acceptance.
There is no way we can prevent what is planned for humanity unless the blinkers of belief are cast aside and the power of information and insight dictates our sense of reality instead of programmed perception.
We can't change the world until we change ourselves because the world is a collective expression of the human totality. You can have all the protest marches and demonstrations that you like, but without an expansion of awareness we will stay on the hamster wheel made possible only by programmed ignorance.
Currently, the vast majority of people are the victims of their own myopia and cannot see beyond their race, culture, religion, job, political preference, sexuality and societal programming.
The few – though fast growing in number – see all this as an irrelevant diversion from the big picture of global control and abuse of all races, cultures, religions, jobs, political preferences, sexualities and societal programs.
They also see it as a diversion from the even greater truth that we are all ONE Awareness having different experiences.
This is Da Vinci's point that humanity must learn to see and realize that everything connects to everything else. To the majority, a distorted perception based upon ignorance is the only truth, and knowledge and awareness is a heresy.
Knowledge and awareness is dangerous to all authority because by definition it means that people are connecting the dots and seeing what they really are when connected together. Once the picture comes into focus all aspects of authority and the belief systems on which it stands come crashing down in an explosion of life-changing insight.
If you are a cog, but see yourself and the other cogs as individuals doing your own thing, you will never see what is really going on. But once you see the machine then your perception is immediately transformed and the true nature of your daily existence becomes blindingly obvious.
  Education, science, medicine, politics and media are all founded on a belief in the known. The known is basically the holographic realm of what is called the physical world, and the unknown is the unseen infinity of waveform information and pure consciousness from which the holographic illusion is decoded and made manifest.
The known is the domain of the five senses – can I see it, hear it, touch it, taste it or smell it? These questions therefore become the arbiters of perceived existence or non-existence.
Education is about teaching the known to the next generation of programmed 'knowers' while academics, scientists and doctors are looked upon in awe because they are perceived to know more than others about the known.
But what is this 'known'? It is what they believe is known, what they have been told is known and nothing more.
It was known that the Earth was flat and this 'known' was preached and imposed upon generations galore in the great centres of alleged 'education'; but it was wrong all the same.
 The known is only 'I believe it is known' but it is the very foundation of human society. You can only truly learn by uncovering the unknown. Everything else is repeating.
When your job, status and even sense of self and security come from the known there is a built-in incentive to ignore or trash the unknown. The known fears the unknown because the more the unknown reveals its secrets the more the known loses its omnipotence and dominance of perception.
How funny this is when what is perceived as the known is only a decoded figment of the unknown's imagination. The dream is the dreamer but can only see the dream. The known is the unknown but can only see the known.
This 'known', the holographic illusion, is where people invent and worship their beliefs while the realms of waveform and pure Consciousness connect everything as One.
The control system demands for its very survival that the mentality of ignorance be constantly maintained and so 'visionaries' have always been sought out and targeted by the authorities of the day.
True visionaries are so immensely threatening to the prevailing order which needs to lasso human perception and tie it to the hologram.
These are some definitions of 'normal':
Conforming with, adhering to, or constituting a norm, standard, pattern, level, or type; typical.
Relating to or characterized by average intelligence or development.
Free from mental illness; sane.
So 'normal' is conforming to a standard or typical pattern. But what dictates and constitutes 'standard and typical'? The perceptions and behavior of the majority. It is the majority's perceptions and behavior that become the standard and typical 'normal'.
The term is also 'characterized by average intelligence or development' and so to be above average intelligence makes you abnormal. And here's the punch line… to be normal is to be 'free from mental illness; sane'. Everything is inverted as usual.
To be free from mental illness and sane is to conform with, adhere to, or constitute a norm, standard, pattern, level or type; typical; and to relate or be characterized by average intelligence or development. But how do they define average intelligence or development?
It is the average compared with all the others who believe only in the perceived known. Those that see beyond the 'known' are, by definition, too intelligent to be considered 'normal', but not normal enough to be considered 'free from mental illness; sane'. It's hysterical.
If you are born into a madhouse, and you know nothing else, then madness to you is normal. It is still crazy, but it's normal crazy masquerading as sanity.
Welcome to Planet Earth, a standard, typical, normal, madhouse where civilians are bombed to protect them from violence, children starve in a world of plenty, people borrow money that doesn't exist and pay interest on it, food is a form of poison and the inmates can't see how comprehensively they are been shafted because they are too busy following their football team and watching Eastenders and X Factor.
To grasp what is really going on here we have to disconnect the terms 'sane' and 'normal' because they are not at all interchangeable; and we have to realize that what is termed 'normal' is an advanced form of insanity. Once people get that, everything makes sense and falls into place.
Don't try to make sense of the world on the basis that the world is sane and therefore try to work out why intelligent people would make decisions that cause daily death, destruction, suffering and deprivation. The people making those decisions are mad and demented, and that is why their actions are mad and demented.
Those tracts of the population that support those actions and can make rational sense of them are an extension of the same madness and dementia. It is simple cause and effect. The world is mad because those running the world and much of the population are in a state of madness. The point is, though, that they don't have to be.
Madness is only extreme myopia and ignorance and both are the creation of a closed and padlocked mind. Open your mind beyond myopia and ignorance and this madness will take care of itself. Gone. This process is far simpler than people believe (what you believe you perceive and what you perceive you experience).
It means only to open your sense of the possible to All Possibility. Most people have a belief system and anything outside of that must prove itself (on their terms) to be possible. In other words, All Possibility is constantly on trial with the belief system as the judge.
How about taking All Possibility as the norm and making anything that speaks of the impossible justify itself? Running a mile in four minutes was considered impossible until someone did it by a fraction and then many others followed in the knowledge – the belief – that it could be done.
WE CONTINUE IN PART II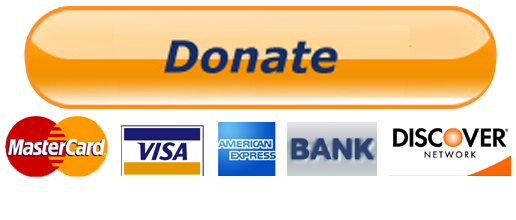 Your Tax Free Donations Are Appreciated and Help Fund our Volunteer Website and Orphanage
Disclaimer: We at Prepare for Change (PFC) bring you information that is not offered by the mainstream news, and therefore may seem controversial. The opinions, views, statements, and/or information we present are not necessarily promoted, endorsed, espoused, or agreed to by Prepare for Change, its leadership Council, members, those who work with PFC, or those who read its content. However, they are hopefully provocative. Please use discernment! Use logical thinking, your own intuition and your own connection with Source, Spirit and Natural Laws to help you determine what is true and what is not. By sharing information and seeding dialogue, it is our goal to raise consciousness and awareness of higher truths to free us from enslavement of the matrix in this material realm.