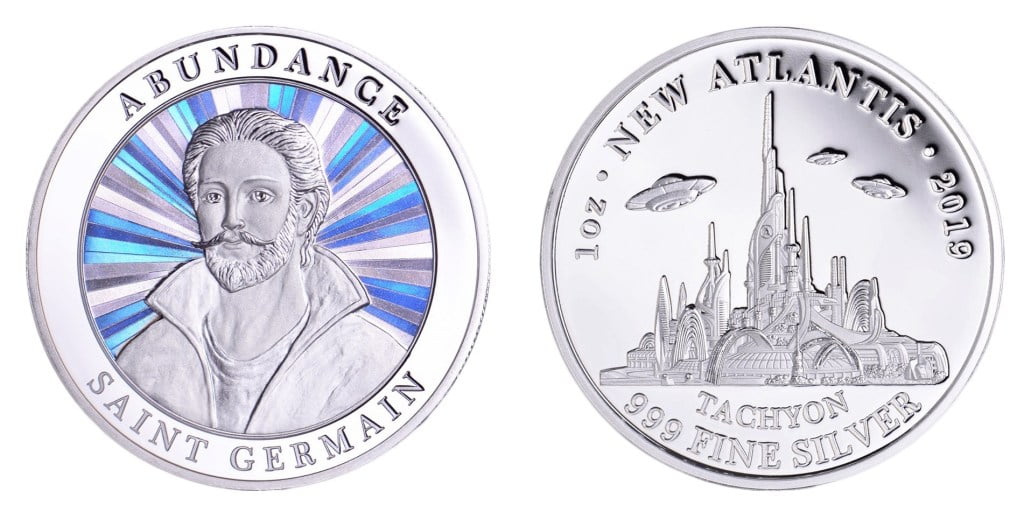 From our friends at WeLoveMassMeditation.com:
November 11th is the yearly day of the 11:11 portal. For 2019, there will also be a Mercury Transit across the sun on the day. This is a very rare event that only occurs about 13 times each century. The last transits of Mercury happened in May 2016 and the next one will happen in November 2032.
https://earthsky.org/?p=316375
http://www.eclipsewise.com/oh/tm2019.html
https://www.skyatnightmagazine.com/advice/skills/transit-mercury-11-november-2019-what-how-see/
Astrologically, transits of Mercury across the Sun are the best possible moments for everything related to finances. Whenever Mercury transits happen, they bring a very strong flash of energy which would stimulate new ideas and new understanding in the mental sphere of humanity.
Moreover, Mercury represents the principles of communication. Therefore, Sun conjunct Mercury transit is the best for all aspects of communication, as well as interacting with others.
https://astrologyking.com/sun-conjunct-mercury-transit/
Hence, this rare opportunity provides a perfect condition for anchoring as much Light as possible in the global financial system.
We all know that the current financial system is not fair. It was in fact designed to enslave humanity by the use of debts.
http://recreatingbalance1.blogspot.com/2015/04/notes-from-cobra-and-isis-conference-in_16.html
http://worldpopulationreview.com/countries/countries-by-national-debt/
https://data.oecd.org/gga/general-government-debt.htm
As more debts are accumulated, the debt-slavery bubble will eventually collapse.
https://www.investopedia.com/articles/economics/10/national-debt.asp
https://fee.org/articles/18-facts-on-the-us-national-debt-that-are-almost-too-hard-to-believe/
There are many signs that the conditions of the current financial system are deteriorating.
https://www.zerohedge.com/economics/boom-turns-bust-here-are-14-signs-us-economy-steadily-weakening
https://www.zerohedge.com/markets/consumers-will-be-next-domino-fall-signaling-broader-economic-slowdown-ahead
And this is happening in China and other countries, not only the US.
https://www.zerohedge.com/markets/chinese-bank-verge-collapse-after-sudden-bank-run
This will also lead to the eventual systemic collapse of the current financial system. This will be the point of no return with the only way forward is to build a new and fairer financial system.
http://charleshughsmith.blogspot.com/2019/09/financial-storm-clouds-gather.html
As things stand, the financial reset can happen in the near future.
https://www.zerohedge.com/markets/ubss-trahan-warns-if-history-were-perfect-guidestocks-would-be-world-trouble-here
And the fact that there is a large amount of counterfeit US notes indicates another hidden weakness of the current financial system. If this information goes mainstream, it could undermine trust in the US dollar as the global reserve currency. This would accelerate the collapse of the current system.
https://imgur.com/gallery/nDPsFj6
Therefore, by utilizing the energetic support of the upcoming Mercury transit across the Sun on November 11th, we can help anchoring as much Light as possible in the global financial system to ease and harmonize the transition to the new financial system.
There are two main actions we can do on the day
Buy silver coins and silver bars
Silver Trigger Meditation at 3:15 PM UTC
Buy silver coins and silver bars
As suggested by Cobra, the Light Forces are asking everybody who feels so guided to buy as much silver as they feel guided, on the day of the Mercury transit on Monday, November 11th, 2019.
http://2012portal.blogspot.com/2019/10/make-this-viral-silver-trigger-11-11.html
Silver is the metal that connects us to abundance and to the Goddess energy. Hence, buying silver is a symbolic act of bringing abundance into your life.
https://www.indigomoonjewels.com/blogs/news/silver-metaphysical-properties-and-powers
Also, the price of silver is relatively low at the moment, so it is affordable for most people.
It is very important that you buy silver (physically or online) and complete the transaction on November 11th in your local time zone and NOT before or after, to ensure the coherence and harmonic efficiency of our action. When we purchase silver on the day, it is strongly recommended that we set a strong intention that our action of buying silver will free humanity from debt-slavery bubble. This is because any other purchase without a conscious intention will NOT be counted as part of this activation.
All people buying silver with such intention on November 11th will create a powerful energy grid around the planet that will send a pulse of Light into the global financial system.
If the critical mass of 144,000 people buy silver on November 11th, this will create the needed trigger to globally expose the manipulation of silver and gold prices by JP Morgan:
https://www.zerohedge.com/markets/three-jpmorgan-traders-charged-massive-gold-market-manipulation-fraud
http://www.roadtoroota.com/public/94.cfm
Therefore, please buy silver coins, bars or jewelry on the day if you feel guided.
According to Cobra, it is better to buy silver coins or silver bars as they can be of better use during the financial reset, but jewelry is okay as well. However, please do NOT buy silver plated items.
The silver items need to be pure/fine silver (with actual silver content of 99.9%) or sterling silver (with a purity of 92.5%) and the minimum weight of the silver to purchase for this Silver Trigger Activation is about 3 to 5 grams.
https://www.golden-ages.org/2019/10/30/cobra-interview-by-international-golden-age-group-on-silver-trigger-activation-taipei-ascension-conference-2/More information about fine silver and sterling silver can be found in the link below:
https://www.jewelrynotes.com/sterling-silver-vs-pure-silver-what-is-the-difference/
A limited number of Victory of the Light / Saint Germain silver coins are available for purchase here:
https://www.etsy.com/de/shop/StGermainSilver
A very affordable 3 grams tachyonized pure silver (99.9%) rectangle can also be purchased from the link below. Each silver rectangle costs EUR 2.95 and worldwide shipping cost is only EUR 1.5.

https://tachyon-portal.com/pure-silver-rectangular
The table below shows a number of shops and websites where you can buy silver in various countries. However, this list is by no means exhaustive. If you have any suggestions on additional shops or websites that silver coins and bars, or silver jewelry can be purchased reliably, please send them to [email protected].
If you decide to buy silver coins or silver bars on the day, please ensure that you receive a certificate or invoice when you make the purchase. It is also important to buy silver from a reliable seller, such as those that have a membership with the London Bullion Market Association (LBMA)
https://en.wikipedia.org/wiki/London_Bullion_Market_Association
This can ensure that your silver bars and coins can be used to make necessary purchases during the period of financial reset, which can span between 1 to 2 weeks.
The silver coins you buy on the day can also be used to manifest abundance in your life afterward. You can find out more about this from the link below:
https://prepareforchange.net/2018/05/16/notes-of-the-budapest-cobra-ascension-conference-april-2018/
Silver Trigger Meditation at 3:15 PM UTC
As suggested by Cobra, we will be also doing a mass meditation on November 11th to
provide energetic support to our physical action of buying silver. The purpose of our meditation is also to anchor as much Light as possible in the global financial system to ease and harmonize the transition.
http://2012portal.blogspot.com/2019/10/make-this-viral-silver-trigger-11-11.html
http://2012portal.blogspot.com/2019/10/silver-trigger-update.html
We will be doing this meditation at the moment of the maximum of the Mercury transit on Monday, November 11th at 3:15 PM UTC.
The following table shows the time of the meditation for selected time zones:
Time

Time zone

City

Monday, November 11

05:15 am

HST

Honolulu

07:15 am

PST

Los Angeles

08:15 am

MST

Denver

09:15 am

CST

Chicago

10:15 am

EST

New York

12:15 pm

BRT

Rio de Janeiro

03:15 pm

UTC

Reykjavik

03:15 pm

GMT

London

04:15 pm

CET

Berlin

05:15 pm

EET

Cairo

06:15 pm

MSK

Moscow

10:15 pm

ICT

Bangkok

11:15 pm

CST

Taipei

Tuesday, November 12

12:15 am

JST

Tokyo

02:15 am

AEDT

Sydney

04:15 am

NZDT

Auckland
You can check the time of the meditation for your time zone here:
https://www.timeanddate.com/worldclock/fixedtime.html?msg=SILVER+TRIGGER&iso=20191111T151515&p1=136&am=20
This meditation, along with the action of buying silver, helps the Light forces to ground the energy of Light on the surface of the planet to resolve the deadlock inside the debt-slavery financial system, finally setting humanity free. The number of people doing this meditation and buying silver on the day is the single most influential factor within the power of the surface human population for speeding up the process.
This Silver Trigger activation on November 11th has a real potential to become the turning point in preparations for the positive financial Reset. If we can reach the critical mass of 144,000 people doing this activation, this will create a massive healing chain reaction in the energy field worldwide.
Therefore, please share this activation far and wide. More than 60 videos have been made to promote this Silver Trigger activation in many languages
The table below shows all the Youtube videos that are currently available for the Silver Trigger Activation. The column on the left contains the guided audio for the meditation, and on the right-hand side you find the informational/promotional videos:
An excellent promotional webpage has also been created for the Silver Trigger activation: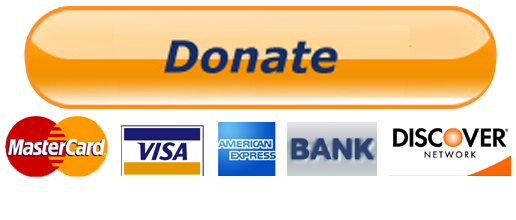 Your Tax Free Donations Are Appreciated and Help Fund our Volunteer Website and Orphanage
Disclaimer: We at Prepare for Change (PFC) bring you information that is not offered by the mainstream news, and therefore may seem controversial. The opinions, views, statements, and/or information we present are not necessarily promoted, endorsed, espoused, or agreed to by Prepare for Change, its leadership Council, members, those who work with PFC, or those who read its content. However, they are hopefully provocative. Please use discernment! Use logical thinking, your own intuition and your own connection with Source, Spirit and Natural Laws to help you determine what is true and what is not. By sharing information and seeding dialogue, it is our goal to raise consciousness and awareness of higher truths to free us from enslavement of the matrix in this material realm.