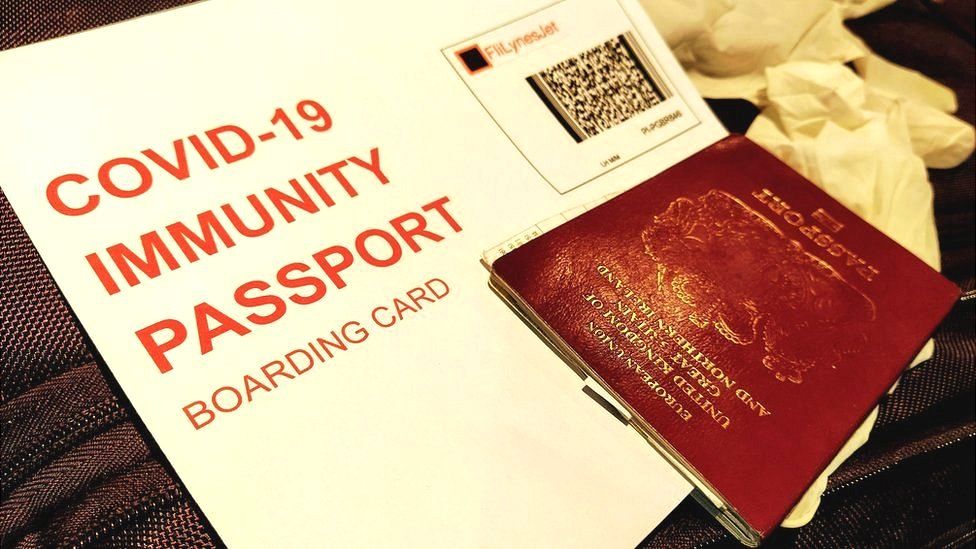 The introduction of vaccine passports has arrived and could cause a divide between many social classes that leads to a worldwide system of "vaccine apartheid", an expert has warned.
Despite this, governments and airlines across the world are beginning to finalise immunity passport schemes, which many expect to become widespread in the next few months.
'VACCINE APARTHEID'
In May 2020, TOTT News asked the simple question: Are immunity passports on the way?
Over half a year later, and it seems this question is finally being answered in the open.
Early into the coronavirus saga, the only information to hint of this plan at the time was a now-infamous Reddit Q&A with Bill Gates, in which the idea of 'digital certificates' that could be used to prove COVID-19 vaccination status was floated.
In November, the CommonPass system concept was first introduced to the public — the brainchild of the World Health Organisation for future vaccine documentation.
Today, this concept is set to be adopted across the world, with many countries announcing immunity passports plans to coincide with COVID-19 vaccine rollouts.
This type of move — if ultimately successful — will change the fabric of society, and an increasing number of experts and officials are saying vaccine passports should not be made mandatory.
Dr, Clare Wenham, Assistant Professor of Global Health Policy at the London School of Economics, recently expressed concerns over the introduction of such programs:
"From an ethical point of view vaccine passports are completely unacceptable. You're going to create a two-tier system and history shows that when you create division within society it leads to civil unrest. It's vaccine apartheid."
She added: "On a global level, it will affect poorer countries and it's going to entrench inequality. It will also penalise the small number of people who can't get vaccinated for medical reasons."
Furthermore, digital certificates can impinge various rights to privacy and movement, according to Raman Jit Singh Chima, Asia Policy Director at digital rights non-profit, Access Now.
A database that centralises biometric data, health records and other sensitive personal information, will deepen discrimination and create a "permanent health surveillance infrastructure", Chima said.
"The use of digital certificates for travel is concerning — it has implications for human rights, and it limits access to travel," he continues, adding that there was no clarity on what they will be used for, and if they will be linked to other databases.
It is good to see some people out there raising there voice about this impending radical scheme.
A unified vision to only allow certain privileges to those who are vaccinated certainly shows similarities to an aparthied control system, and must be called out for what it is.
However, it seems as if the ship may have already sailed, with policy makers across the world studying vaccine passports; considering them not just as a means to free up safe travel again, but also to allow those holding 'protected status' greater domestic freedoms.
Society is about to undergo a very interesting transformation.
IMMUNITY PASSPORTS: THE ROLLOUT
Several countries, including Israel, already have firm plans to launch vaccine passports, while others such as Greece, Italy, Spain and Portugal are lobbying for them.
Let's take a look below at how immunity passports are beginning to take over the world:
EUROPE
Digital systems that use a common shared standard are set to go live in Europe soon.
This week, the European Union as a whole is reported to be considering a "common framework" for immunity passport programs, with ministers meeting to discuss.
Italy have beenconsidering for some time now the idea of kick-starting travel and tourism by issuing certificates.
"There are those who are proposing the so-called vaccine passport. It's a question that in the next few weeks we need to start discussing," said Stefano Bonaccini, the Governor of Emilia-Romagna.
Spain, Portugal and Greece have said they welcome proposals for a vaccination passport as they all rely heavily on tourism. Spain has also touted a "reverse" passport, saying it will register those who refuse a vaccine and share data with other European countries.
UNITED STATES
The Biden administration has alreadyissued an order calling for an assessment of international certifications of vaccination that could eventually be recognised by other nations requiring the shots:
The directive describes how: "Science-based public health measures are critical to preventing the spread of coronavirus disease 2019 (COVID-19) by travelers within the United States and those who enter the country from abroad."
Authorities are also given the power to "promptly provide to the COVID-19 Response Coordinator recommendations concerning how their respective agencies may impose additional public health measures for domestic travel."
As a requirement, companies soon must assess a prior CDC order of January 12, 2021, regarding the requirement of a negative COVID-19 test result for airline passengers traveling into the United States.
This was of the last moves under the last administration, which pioneered Operation Warpspeed to ensure vaccines would arrive early. Trump called thema "miracle"in his Christmas address.
ISRAEL
Israel is considering two types of 'green' passports. According to reports, the first will be valid for only 72 hours and is given to those with a negative PCR test for coronavirus. The second is a permanent passport for anyone who has had their first of two vaccine doses.
In both cases, the document would allow people to go to concerts, theatres and cinemas, and eat out. They will also enable people to travel abroad without a negative COVID-19 test on departure, or a period of self-isolation on return.
Those with green passports will also be exempt from contact tracing, meaning they would not have to self-isolate if they were exposed to an infected person.
The scheme is still in its early stages of development and Yuli Edelstein, the Israeli Health Minister, says he hopes to team up with other countries to encourage tourism and travel.
However, the country is still in its third nationwide lockdown, which is widely expected to be extended at the end of the month due to high infection rates.
INDIA
In India, it has been announced that everyone who has been vaccinated will get a QR code-based electronic certificate, according to the national health ministry.
"Every vaccinated individual should preserve this QR code, as it declares that the person has completed vaccination in India," immunisation officer Dileep Patil told the Times of India.
"The recipient only needs to click on the QR code to show the certificate each time authorities, anywhere, ask. It's a sort of digital pass," he added.
A week into India's vaccination drive, which began on January 16, nearly 1.3 million shots have been administered, making the country the fastest distributor so far to-date.
A spokesman for India's health ministry did not respond to requests for comment.
UNITED KINGDOM
UK government ministers have given out mixed messaging on vaccine passports.
Before Christmas, Michael Gove said there were no plans to introduce them whereas the vaccines minister, Nadhim Zahawi, has said they are being considered.
Last week, the government announced that it was launching a trial of an app which will help the NHS keep track of the number of people that have received a vaccine.
This technology is likely to be used, informally at least, as a proof of vaccination for the time being.
No doubt we will soon see this plan expanded to include database storage for future travel listings.
After an auspicious start to the new year, the UK's vaccine drive continues. Since hitting an initial peak of 324,000 first doses delivered on January 15, doses delivered then fell for three straight days – only to bounce back with a new record of 343,000 on January 19.
ASIA
Asian governments and airlines have already expressed an interest in vaccine passports.
At the end of December, Singapore Airlines started trials on a new digital health verification process, which would offer passengers the ability to securely store COVID-19 test information.
The method was tested on the Kuala Lumpur and Jakarta to Singapore routes, and required passengers to take a test at a selected clinic where they were given a digital or paper health certificate with a QR code. The authenticity of the certificate can be checked by immigration.
Korean Air has already indicated that it was reviewing several possibilities for screening. Jill Chung, a spokesperson, said there was a real possibility airlines will require that passengers be vaccinated.
Still not much word from China on the issue. Funny that.
AUSTRALIA WAITS IN THE WINGS
Technology firms are rolling out digital certificates that can be accessed on smartphones by employers, airlines and others, not just to travel, but also to work or take part in other activities.
It is only a matter of time before the COVID-19 vaccine will also lead to similar programs here in Australia, despiteprivacy concerns mirroring the debate last year over test and trace apps.
We have already seen the building blocks that confirm Australia will follow in suit with the rest of the world, including Qantas confirming 'proof-of-vaccine status' will be required for future flights.
There are also pushes for welfare, employment and schooling restrictions so far.
This is despite the fact thateven in their own vaccine data, none of the products approved to-date have been shown to stop or even slow transmission of a so-called virus.
You know, the central key to a useful vaccine passport.
It doesn't make sense, and this is because the real agenda was never for 'protection'.
The COVID-19 vaccine programs serves two purposes: To create conditions that will expel 'undesirables' from society through coercion, whilst also being able to identify exactly who they are.
Eugenicists believe that population control is the only way to avoid the Malthusian Trap, but in the process, have positioned themselves to play God over the lives of millions.
They must underestimate the human spirit.
Even the most simple of lifeforms will go to extraordinary lengths to survive.
However, it all depends on if the lifeforms in question understand they are under attack.
This is why the illusion is so important.
Help shatter it by sharing this article with like-minded friends and family.
Source: https://tottnews.com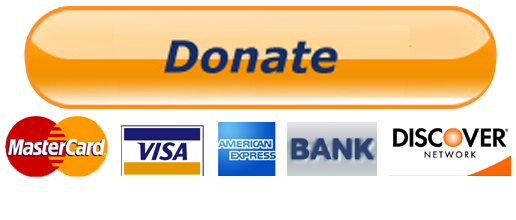 Your Tax Free Donations Are Appreciated and Help Fund our Volunteer Website and Orphanage
Disclaimer: We at Prepare for Change (PFC) bring you information that is not offered by the mainstream news, and therefore may seem controversial. The opinions, views, statements, and/or information we present are not necessarily promoted, endorsed, espoused, or agreed to by Prepare for Change, its leadership Council, members, those who work with PFC, or those who read its content. However, they are hopefully provocative. Please use discernment! Use logical thinking, your own intuition and your own connection with Source, Spirit and Natural Laws to help you determine what is true and what is not. By sharing information and seeding dialogue, it is our goal to raise consciousness and awareness of higher truths to free us from enslavement of the matrix in this material realm.