Moving Trends and Statistics in the U.S. Since COVID-19
By Travis Van Slooten | December 13th, 2021
COVID-19 changed the patterns of where people live and work. Those whose jobs allowed it left the cities. Working remotely, many found themselves with more time on their hands. Some decided to quit their jobs altogether, triggering what has now come to be called the "Great Resignation."
How has all this affected moving trends? This is the question we want to answer in this article, where we look at moving trends in the U.S. since COVID. We start with some quick statistics that may give you an idea of how things are going. We will also look at some prominent trends, such as the great track toward Texas and the movement toward Florida and Montana.
Some Quick Statistics
Here are some quick statistics to give you an idea of trends since COVID-19 was declared a pandemic.
General Moving Trends since COVID-19
A lot of attention has been focused on how the COVID-19 pandemic affected moving trends in the U.S. While some use terms like exodus when reporting about Americans who left the cities for the suburbs and smaller towns, others say these reports are an exaggeration.
For instance, William Frey of the nonprofit public policy organization Brookings Institution reports that "New Census Bureau data released this month [November 2021] shows that despite the attention given to COVID-related migration out of cities, college towns, and other pandemic-impacted areas, overall permanent migration levels in the U.S. plummeted to a historically low level during the first year of the pandemic."
Let's take a closer look at what the trends look like for those who moved.
Staying Closer to Home
In an April 2021 article published by Bloomberg.com, Marie Patino, Aaron Kessler, and Sarah Holder propose that even though Americans are leaving cities, "There is no urban exodus." They add that most people who moved remained close to where they came from, "although Sun Belt regions that were popular even before the pandemic did see gains."
Patino and her colleagues use USPS and U.S. Census Bureau data to conclude that "Across the U.S., the number of people making moves that they defined as permanent was up a modest 3% between March 2020 and February 2021." They also cite Richard Florida, a CityLab contributor who suggests that the moves compressed into the pandemic period were bound to happen anyway in the next few years.
The National Association of Realtors (NAR) supports that idea that those who moved didn't go far. The organization says, "Specifically, we see people moving out of some of the country's most popular areas and relocating to the suburbs." It adds, "This means that most people moved close [to] their home."
Drifting Toward the Suburbs
One of the major moving trends noted since the COVID pandemic started is the general tendency for people to move from the cities toward the suburbs. This is the trend acknowledged by the multinational professional services network of firms, PricewaterhouseCoopers (PWC).
In a report entitled Emerging Trends in Real Estate 2021, PWC says that the movement toward the suburbs can be explained by the fact that people are craving more space. The same report notes that "COVID has prompted many young urbanites to reconsider the best possible location and remain connected to the urban amenities they crave."
While there is no doubt that the ability to work from home has seen more people moving to the suburbs than before, an article published by Wharton University of Pennsylvania argues that even though the cities have lost some of their residents to the suburbs, an analysis of data on moving patterns indicates the idea of an exodus into the suburbs is "largely an urban myth."
The Wharton University of Pennsylvania adds that "There isn't much science to support the notion that metropolitan centers will begin to shrink after decades of growth spurred by young people seeking the bright lights of big-city life."
From Big Cities to Smaller Cities for Families
An analysis by the NAR shows a trend where families tend to move away from big cities toward smaller ones. The same organization reports that "30% of the inbound moves in small towns and micropolitan centers [urban clusters with between 10,000 and 50,000 people] were made by families compared to 24% in metropolitan areas."
The NAR also reports a 0.8% increase in families moving into the rural areas in 2021 compared to 2020.
But why do more families prefer the suburbs since COVID? Anna Cottrell writes for Realhomes.com, a website that helps people improve their homes. She reports that a quieter life, more affordable properties, and extra outdoor space are the benefits that many families, particularly those with children, increasingly find appealing.
Individuals Prefer Metropolitan Areas
While those with families have preferred suburban and rural life, people living as individuals have generally chosen to move to metropolitan areas. The same survey by the NAR notes that seven in every ten people who moved into urban centers in the first half of 2021 were individuals, while fewer individuals moved into smaller cities.
Why Are People Moving since COVID?
From the insights above, it's clear that when COVID started spreading across the U.S. in early 2020, many people moved both permanently and temporarily, creating what some call pandemic migrants. But what were the main reasons that forced people to move since the pandemic started?
Generally, most of the people that moved permanently since COVID was declared a pandemic are people who were always on the brink of moving. As some have noted, COVID forced many people who already had the intention of moving to hasten their final decision and move earlier than they would have had there not been the COVID pandemic.
However, temporary moves were triggered mainly by educational institutions, firms, and organizations that were forced to close down their activities due to various lockdowns in different states.
Lower Cost of Living and Higher Quality
An October 2020 World Health Organization (WHO) report says, "The economic and social disruption caused by the pandemic is devastating: tens of millions of people are at risk of falling into extreme poverty, while the number of undernourished people, currently estimated at nearly 690 million, could increase by up to 132 million by the end of the year."
The above WHO statement may sound like a description of a poor developing country. However, anyone who saw Americans line up for food parcels at the pandemic's peak as 9.4 million people lost their jobs, would understand that the statement also speaks to the U.S. Therefore, it's understandable why around 35% of moves related to COVID happened because of financial hardships.
Even though many moved to the suburbs intending to find a lower cost of living and higher quality of life, rising demand in such areas may undermine the eventual savings. Writing for CNBC.com, Shawn Baldwin reports that "With homeowners unwilling to sell, a record low supply of homes for sale has forced buyers into intense bidding wars."
The idea that people moved to places where they expected to spend less is supported by the Bloomberg CityLab report, which indicated that regions in San Jose and San Francisco, two of America's most expensive housing markets, experienced the highest increases of people permanently moving out during the pandemic (17% and 23% respectively). The national rate is 3%.
Ability to Work Remotely
If there is a silver lining from the COVID pandemic, it would be the fact that we learned that people could be as productive working from home as they are when working from the business office. Consequently, many people decided to move because they could now work from wherever they wanted.
A McKinsey Global Institute report proposes that while remote work was perceived by many as a good to have, COVID made it a necessity. The same institute forecasts that the pandemic will leave over 20% of the global workforce working from home most of the time. This is primarily true for individuals in high-skilled jobs in sectors like I.T., insurance, and finance.
The working from home trend also led many to reconsider whether they wanted to remain in places they didn't like because of a job. This trend has led to the so-called "Great Resignation," which continues in 2021. For instance, more than 4 million Americans quit their jobs in April 2021 alone.
Avoiding Exposure to the Virus and Supporting Family
A survey by the moving labor services provider, HireAHelper, concludes that 36% of respondents moved to a place where they felt safer. These individuals were looking for a place where they were less likely to become infected with the virus.
Even though many people were moving to safer places, 10% of the respondents in the HireAHelper survey indicated that they moved into areas where restrictions were less stringent and amenities like schools remained open.
Where Is America Moving To?
Although COVID-19 impacted moving trends across the United States, there are several interesting cases where the pandemic seems to have accelerated trends that had already been underway. Let's look at some examples.
The Great Track toward Texas
The reality that Americans have been moving into Texas in huge numbers in the last decade is generally accepted. For example, a press release published by the Associated Press indicated that more than half a million people moved to Texas in the year before COVID.
Bankrate.com, a website that provides consumers with tools to compare services, writes, "Known for modest taxes and affordable housing, Texas added an estimated 373,965 residents from mid-2019 to mid-2020."
About 10% of the people moving to Texas during COVID-19 are from California, reports Bill Hethcock of the Dallas Business Journal. But where does he get these numbers? From a study whose results were released by the Texas Real Estate Research Center at Texas A&M University in October 2021.
Flocking to Florida
A report published by BusinessInsider.com in May 2020 shows that 900 people are moving to Florida per day. This situation has resulted in home sales in the state more than doubling since the beginning of the pandemic.
But how did the pandemic encourage many people to consider relocating to Florida? In an article published by the New York Times, Marcelle Sussman Fischler attempts to find the answer by speaking to some of the people that moved during the pandemic. One family that moved says, "The pandemic made us re-evaluate the way we were living. It gave us the time to reflect."
Fischler reports that many of the people that moved to Florida from areas like New York were lured by the prospect of paying less tax. One resident who moved says, "I was very happy to be here in the warm weather during COVID. We are outside all the time."
Moving to Montana
Montana has been a popular destination for people that wanted to move since the start of the pandemic. So many people have been moving to Montana that the state has regained the second U.S. House seat that it gave up 30 years ago.
USNews.com reports that the population growth in Montana is "led by towns known for their proximity to outdoor recreation, including Bozeman, Missoula, and Kalispell." It adds, "The overall population has grown to over 1.08 million — about a 10% increase."
The Great Migration West For Auto Transports
We have been delivering vehicles to private individuals in the United States for over two decades. In that period, we have become experienced at forecasting the general trends in vehicle movement at different times. However, as the economy gets back on its feet following the pandemic's peak in 2020, we have noticed a significant shift to the west.
To conclude that there is a great shift to the west post the peak of the pandemic, we analyzed our quote data from June-November 2019 (pre-pandemic) and compared it to the same months in 2021 (post-pandemic peak). We discovered is that there has been a great migration west for auto transports.
Why the Shift?
We notice an interesting shift in the direction in which people asking for quotes are interested. However, we need to say that people ship vehicles for two reasons: they are moving, or they are buying vehicles from another state and having them shipped to them.
Because there is certainly a difference between vehicle movement pre-COVID and after the pandemic's peak, we can only speculate. Maybe people are moving west to flee lockdowns or mask mandates, and they need their vehicles with them. Maybe the cost of living is less in the west, so more people are moving there? Maybe people are moving west because they want more "open space" because they fear COVID?
Greater Increases in the West than in the East
Our data shows that 13 of the 23 states west of the Mississippi that we ship to saw increases. This means that over half of the states west of the Mississippi saw gains in the number of vehicles transported to them. There are technically 24 states west of the Mississippi, but we currently don't ship to Hawaii, so it was excluded in our analysis.
Of the 13 states in the west that saw increases, the increase was 22%. The states in the west that saw increases include Washington, Oregon, Idaho, Montana, Wyoming, Utah, Arizona, Alaska, South Dakota, Minnesota, Kansas, Arkansas, and Texas.
Only 7 of the 26 states east of Mississippi (and Washington D.C.) that we ship to saw increases. This means that only around a quarter of the states in the east saw increases. There are 26 states east of the Mississippi, but we added Washington D.C. in our analysis and ended up with 27 shipping destinations.
Of the seven states in the east that saw increases, the increase was only 7%. The states in the east that saw increases include Kentucky, West Virginia, Florida, South Carolina, Delaware, New Hampshire, and Maine.
Below is a map that shows the states in the west that saw increases vs. those in the east that saw increases.
Map created using 
Data on the states that saw decreases in vehicles shipped to them was interesting. Only nine states west of the Mississippi had decreased demand, and the decrease was only 14%. In contrast, a whopping 21 states east of the Mississippi had decreased demand. Over three-quarters of the states in the east saw decreases after the peak of the pandemic, and the total decrease they experienced was 27%.
Outlook for the Future
Even though many people are looking forward to the end of the COVID-19 crisis and returning to their "normal" lives, many analysts and experts say we should forget about the normal because COVID-19 took us to the point of no return. So, what does that new normal look like in terms of moving trends in the U.S.?
To get an idea of where people will be moving to in the future, we need to look at what is happening on the work front because COVID-19 has shown us that where people move to depends on their attitude toward how they want to work.
The technology research and consulting company Gartner reports that 32% of organizations will hire contingent workers to save costs. This means that more people are likely to continue working from where they want, a situation that could perpetuate the move toward cheaper areas where the cost of living is lower and space is in abundance.
In an August 2021 article published by BusinessInsider.com, Ben Winck presents four charts showing that people are now flocking back to the cities. However, Winck cites experts who say that "The next few months will reveal just how quickly urban populations can return to their pre-pandemic highs."
In their piece published by ScientificAmerican.com, Parag Khanna and Susan Hassol propose that it is not just COVID-19 that will impact future movement trends in the U.S., it's climate change too. They propose that people will move to places that are not likely to experience freshwater shortages, regular floods, and extreme heat.
Article is courtesy of jandstransport.com
Link to original article – https://www.jandstransport.com/moving-trends-since-covid/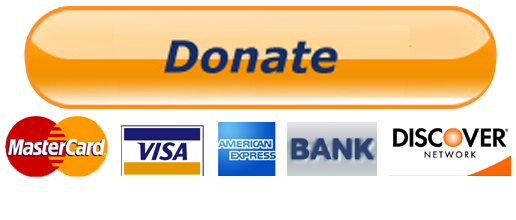 Your Tax Free Donations Are Appreciated and Help Fund our Volunteer Website and Orphanage
Disclaimer: We at Prepare for Change (PFC) bring you information that is not offered by the mainstream news, and therefore may seem controversial. The opinions, views, statements, and/or information we present are not necessarily promoted, endorsed, espoused, or agreed to by Prepare for Change, its leadership Council, members, those who work with PFC, or those who read its content. However, they are hopefully provocative. Please use discernment! Use logical thinking, your own intuition and your own connection with Source, Spirit and Natural Laws to help you determine what is true and what is not. By sharing information and seeding dialogue, it is our goal to raise consciousness and awareness of higher truths to free us from enslavement of the matrix in this material realm.