Dear PFC,
I am going to try and provide some relevant information on a daily or weekly basis. I make no claim to the accurracy of these stories as these have all come from the public domain on the internet. I personally feel there is more truth in some these postings than you will find on MSM media, however you must come to your conclusions.
This information presented is not to incite fear or anger or revenge or any negative thinking in your minds. I intend these links to provoke awareness and critical thinking toward our planets problems at this time. This site does not endorse or promote any political agenda or viewpoint of any of these sources nor the articles themselves. We do  promote non violent postive changes in our world through self realization, community outreach education and service. We also hope to support the lawful arrest of criminals in the worlds banking and political infrastructure during the EVENT.
You are expected to use discernment and to monitor your feelings while reading these under reported news stories. Please always hold the light and the space of love and forgiveness when necessary. Write your congressmen and local leaders demanding action if any of this news is important to you and your family. Please do not fall prey to negativity hopelessnes or fear or anger when reading this information.
You wil also find positive health information and good news here as well. I have not read every single word on every article or video. If you find anything offensive or that violates our protocols in regards to promoting violence or hate please notify me immediately. This articles may expose violence and reveal the criminals activity behind it but we do not promote or advocate anything but peaceful non compliance with an unjust system which has been hijacked by various special intrest groups.
Wishing you hope, love and peace
Rob Potter PFC Leadership Group
Greg Hunter Interviews Dr. Paul Craig Roberts: US is Completely Busted, Non-Delivery of Gold, Ukraine Situation
https://www.youtube.com/watch?v=nflrzJuGZNQ – Vid (50:09)
Here is a good episode of Cross Talk. All the guests make some very good points. –B
'Nulandistan' in Ukraine: Cross Talk guest Patrick Henningsen explains how the West spins
Western politicos and media repeaters are on extra spin cycle regarding the facts and context of events surrounding the Ukraine. Beyond Washington and London's hollow rhetoric about 'freedom and democracy', there is a real long term agenda to reshape the geopolitical chessboard in that region.
21WIRE founder and commentator, Patrick Henningsen, joins host Peter LaVelle, along with guests Marcus Papadopoulus and Vladimir Suchan to cross talk the Washington and NATO's latest nation-building crisis in Ukraine…
http://21stcenturywire.com/2014/04/23/nulandistan-in-ukraine-cross-talk-guest-patrick-henningsen-explains-how-the-west-spins/ – Vid (23:47)
________________________________________________
Good news! There is a short video below. –B
http://www.naturalnews.com/044853_GMO_food_labeling_laws_Vermont.html
Vermont Senate approves GMO labeling law by huge majority
By J. D. Heyes
Thursday, April 24, 2014
(NaturalNews) The Vermont Senate has given decisive approval to a measure that would require the labeling of foods that contain genetically modified ingredients, meaning the state could become the first one in the country to enact such a law.
"We are saying people have a right to know what's in their food," said Senate President Pro Tempore John Campbell, a Democrat. The vote was 26-2 in favor of GMO labeling.

Campbell and other supporters said they believe that they have written a measure that is legally defensible, the Burlington Free Press reported. Nevertheless, the bill would create a fund to help pay the state's legal bills, since many lawmakers are assuming that food manufacturers will sue.
According to the paper:
The bill would require food sold in Vermont stores that contain genetically modified ingredients to be labeled starting July 2016. The legislation is up for another vote in the Senate Wednesday before it goes back to the House, which passed a slightly different version last year. Gov. Peter Shumlin has indicated he's likely to sign the bill.

Anticipating lawsuits
Two other states in the Northeast, Connecticut and Maine, have already passed GMO labeling measures but have delayed their implementation until other neighboring states join them, which is a strategy they hope will protect them from lawsuits. In recent months, national corporations defeated GMO labeling measures in California and Washington State.

Supporters of the Vermont legislation hope the state leads the way on the issue. "Vermont's always first," said organic farmer Will Allen, citing the state's ban on slavery and passage of civil unions and same-sex marriage, all firsts in the country.
Most foods, including some 85 percent of the corn crop in the United States, contain ingredients that have plants or animals that were genetically modified, usually to increase shelf life and resistance to disease. Opponents of GMO foods believe that the modification process is harmful to humans, saying they worsen food allergies and create gluten sensitivity, among other conditions. (Biological warfare agent. –B) Sixty nations around the world, as well as the European Union, require the labeling of GMO foods.

As he introduced the measure, Sen. David Zuckerman (P/D-Chittenden) said that questions remain about the safety of genetically modified foods because the U.S. Food and Drug Administration relies on test results from [biased] food producers themselves rather than independent sources.
Sens. Peg Flory (R-Rutland) and Norm McAllister (R-Franklin) were the only votes of dissent. Flory, an attorney, said that state Attorney General Bill Sorrell has noted that the state is liable to be sued. And Senate Judiciary Committee Chairman Richard Sears, (D-Bennington) admitted under questioning from Flory that, if Vermont summarily loses a challenge to the measure, as it did with a similar law that required labeling of milk that contained bovine growth hormones, the legal fees could be as high as $8 million.

'That's how some people feel about GMOs'

Meanwhile McAllister, who is a farmer, argued that requiring GMO labeling will accomplish nothing but misleading consumers into thinking that there is something wrong with such foods, which he says is untrue.
"This labeling bill will not tell them anything other than 'GMO something,'" McAllister said, according to the paper. "This does not educate them about what they're eating. The nutritional value is exactly the same." (Since GMO's mess with your DNA, I beg to differ. –B)

Senators who have been skeptical of GMO labeling have said they were eventually persuaded to back it because they believed their constituents wanted the information on their food labels. Many said they were flooded with phone calls and emails urging them to pass the bill.
Sen. Joe Benning (R-Caledonia) said he has come to view labeling as akin to the label that tells him how many carbohydrates his bottle of tea contains. That label, he said, gives him information without saying that carbohydrates are evil. "I know what carbohydrates can do to my body. Some people in this room that's exactly how they feel about GMOs," he said. (Poor analogy. –B)
Sources:
Vermont Lawmakers Pass GMO Labeling Bill; Governor Expected To Sign – Vid (2:55)
http://beforeitsnews.com/alternative/2014/04/obama-in-both-washington-state-and-japan-right-now-2944274.html
OBAMA IN BOTH WASHINGTON STATE AND JAPAN RIGHT NOW
Please pray that this NWO garbage unwinds as [cabal loses] control.
Right now, this very second, as you read this President Obama is in both Oso, Washington and Japan.
There is also a website that states that President Obama is in Martha Vineyards – at this very moment.
So, what is going on?
And there are pictures all over the web of this?
President Obama Visits Oso, Washington Mudslide Devastation – April 23, 2014
http://www.weather.com/news/president-obama-visits-site-washington-mudslide-20140422
Asia tensions simmer as Obama set to arrive in Tokyo – April 22, 2014
http://www.reuters.com/article/2014/04/22/us-japan-usa-obama-idUSBREA3L1O620140422?feedType=RSS
President Barack Obama arrives for a meeting with Japanese Prime Minister Shinzo Abe, right, and South Korean President Park Geun-hye, Tuesday, March 25, 2014
https://shine.yahoo.com/photos/test-another-1380103107-slideshow/president-barack-obama-arrives-meeting-japanese-prime-minister-photo-175541372.html
These stories are being put on the net and taken off the net at a record speed.
[I] have never seen so much White Washing and covering up in my life.
First he is pictured at Martha Vineyards, then Oso, Washington, then Tokyo simultaneously. Now the stories are being changed as you read them.
The First Obama has warts on his left side and dark spots on his left side, looks old and skinny, the Second Obama has two warts on his left side, [and] the Third Obama…
Related:
___________________________________________
This is interesting and kind of funny. Google's auto complete kind shows where the mass consciousness is on a particular subject. 
Google Autocomplete Spills the Beans
http://www.zengardner.com/google-autocomplete-spills-beans/
_____________________________________
Sheldan will be doing this webinar on Sunday for those that are interested. They usually run $15. –B
Sheldan Nidle Webinar 50 – FIRST CONTACT: Examining the Evidence – Erasing the Doubt
Welcome to PAO's Live Webinar for April

Sheldan explores the dramatic events around us and uncovers clues about imminent change.
Topics include…

• Hugely Destructive Earthquakes
• Collapsing Economies
• More UFO Sightings
• Odd Climate Changes
• The New Psychic Children
• Growing Power of the Internet
• Hints of Disclosure
Thursday, April 24, 6:00 to 7:30 p.m. PDT
Sunday, April 27, 12:00 to 1:30 p.m. PDT
Talk to Sheldan Live…simply by using your home computer
(After the Webinar, Sheldan will answer your questions)
Sheldan Nidle Updates
http://www.paoweb.com/updates.htm
______________________________________
Top Stories
Brazilian Senate Approves Internet Bill Of Rights
The Brazilian Senate has approved the country's first "Internet Constitution" in time for NetMundial, a two-day multi-stakeholder event on global Internet governance that starts in São Paulo today (23).
The Marco Civil da Internet, a post-Snowden Bill which sets out principles, rights and guarantees for Internet users in Brazil, was approved by the Chamber of Deputies and moved on to Senate clearance less than a month ago.
'Retail tsunami' of bankruptcies and closings now sweeping America
Cliven Bundy Responds to New York Times Racism Report
MSNBC Smears Bundy Supporters as "Insurgents," Attacks Infowars, Drudge – Vid (15:14)
Harry Reid Is The Real Domestic Terrorist
NYT Caught Creating Fake War Propaganda in Ukraine Just Like Iraq
53% Think Neither Political Party Represents the American People
CIA Is Quietly Ramping Up Aid To Syrian Rebels
Washington, MSM Full Propaganda Mode On Ukraine
US Controlled Kiev Tanks, APCs, Troops Attack Slavyansk
Fighting Rages In Eastern Ukraine – LIVE UPDATES
Kiev Army Killing Ukrainians In Slavyansk – LIVE UPDATES
Ukraine army tanks, APCs deployed in #Slavyansk as Kiev 'anti-terror op' underway – Vids
Putin Comments On Kiev Army Attacks In East
'Kiev Sees Regional Feuds Ruled By Oligarchs With Private Armies'
Donetsk To Hold Sovereignty Vote With Ludansk May 11
Ukraine crisis: US troops land in Poland for exercises
Lavrov: West Tried Another Color Revolution In Ukraine
Russian Bombers Conduct Test Flights Over Northern Europe
Ukraine Protesters Guard Biggest Weapons Cache In E Europe
McCain Says Obama Begging Putin Over Ukraine
Is Joe Biden Completely Stupid?
Russia To Build Modern Naval Bases In Arctic
The Drone King's Massacre In Yemen – Vid (3:24)
British Criminals Using Drones To Steal Pot
18 Inch Super Rats Invade Luton Town Centre UK
Slightly Scary CCTV Network Completely Run By AI
Keiser Report: Zombie Banks, Debt Schools (E592) – Vid (25:46)
Health News:
Elsevier journal boycott announced; sign the petition to end Seralini GMO study censorship
Mike Adams: Confirmed: Oregon power company says it will stop burning aborted babies to produce electricity for residents
And by the way, if you think this practice is horrific, don't even ask your vet what they do with your family dog after it gets euthanized. Believe me when I say you don't want to know. L
Two new studies prove Obamacare is a disaster headed for serious trouble
Mercola: FDA Fails to Protect Against Antibiotic Resistance, Guarantees More Needless Death and Suffering
3,000 Types Of Bacteria On A $1 Bill
A recent study has identified 3,000 types of bacteria on dollar bills from a Manhattan bank.
Most of the bacteria were unsurprisingly microbes found on the skin, while others matched those found in mouths, and even some in vaginas, according to the study conducted by New York University's Center for Genomics and Systems Biology.
SSRIs: The gateway drug to mass murder
Heavy metals scientifically linked to causing diabetes
How I Stopped MS And Depression
Laetrile cover-up exposed at major cancer hospital
Near-zero levels of arsenic found to significantly impair intelligence and reasoning of U.S. schoolchildren
Students flood social media with complaints about Michelle Obama's school lunch fiasco
Komen Foundation boycott announced by Killer Culture
GMO eggplant fails to resist pests in Bangladesh
Roundup herbicide's health risks recognized by Danish scientists
The 5 most prevalent toxins destroying the body
Five weeds that make better medicines than any pharmaceutical drug
Truth about high sodium intake and health
Heal hypothyroidism in 4 simple steps
Seven health benefits of ginseng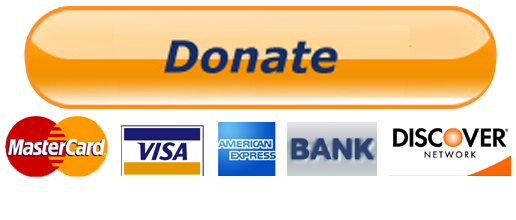 Your Tax Free Donations Are Appreciated and Help Fund our Volunteer Website and Orphanage
Disclaimer: We at Prepare for Change (PFC) bring you information that is not offered by the mainstream news, and therefore may seem controversial. The opinions, views, statements, and/or information we present are not necessarily promoted, endorsed, espoused, or agreed to by Prepare for Change, its leadership Council, members, those who work with PFC, or those who read its content. However, they are hopefully provocative. Please use discernment! Use logical thinking, your own intuition and your own connection with Source, Spirit and Natural Laws to help you determine what is true and what is not. By sharing information and seeding dialogue, it is our goal to raise consciousness and awareness of higher truths to free us from enslavement of the matrix in this material realm.