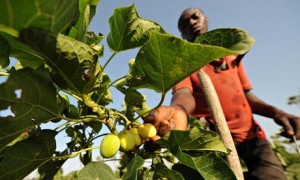 Millions of smallholder farmers worldwide have been left homeless and hungry because of private investment promoted by policies such as tax breaks and cheap loans, says report.
Aid donors and international institutions including the World Bank and World Economic Forum (WEF) have been accused of promoting an environment that fuels land grabs through policies and initiatives that pave the way for large-scale private investment.
In a report published on Tuesday, the NGO ActionAid says public money and policy incentives such as tax breaks and cut-price loans are facilitating land deals that threaten the lives and livelihoods of small-scale farmers in poor countries.