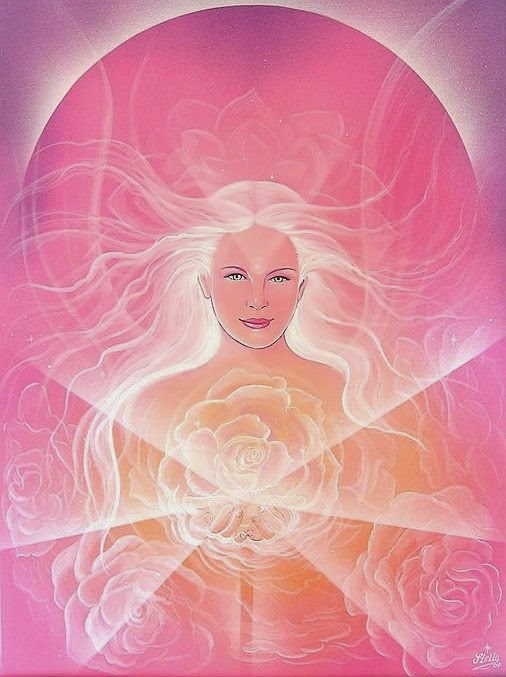 Greetings PFC community members !
It's time to take the next step forward and Take Action !
We are beginning to form Sisterhood of the Rose groups around the globe. The purpose is as stated on the Portal 2012 blog:
"It has been requested from the Light forces that women and men with inner connection with the Goddess begin to gather in groups to reactivate the Sisterhood of the Rose. Those groups need to gather physically at least once a week and invoke Goddess energy for planetary peace in their own unique way. Those groups will become the feminine aspect of support for the planetary transition at the time of the Event, whereas the Event Support groups represent the masculine aspect.
It has been requested from the Light forces that at the time of the Event all Sisterhood of the Rose groups meet, meditate for a peaceful transition and invoke Goddess energies of Love and harmony."
As the Sisterhood of the Rose is the Divine Feminine complement to the Event Support groups, we will be working towards co-creating this balance of energies to support the surface population at the time of the Event. We will also be anchoring more Goddess energy beforehand, in order to alleviate archonic influence and better prepare humanity for the coming changes.
PFC Community, we would like to introduce you to The Sisterhood of the Rose, a movement which is gaining momentum within our COBRA family. In the first week of starting our facebook community, we now have over a dozen local groups in formation.
http://www.meetup.com/SISTERHOOD-OF-THE-ROSE/
As the group mission and consciousness initializes, there is an undeniable mounting of energy and manifestations. Many group members are experiencing a noticeable inflow of the Goddess force in our lives.
Being as there are many people to reach who do not use Facebook as a social networking site, we extend to all PFC members an invitation to get involved. The first group meetup meditations have reported back significant effects resulting from the invocation of these powerful energies.
If anyone would like to actively participate in the process, or become involved in creating Sisterhood of the Rose meetup group, please let me know … [email protected]
Also you are warmly invited to join our Sisterhood of the Rose Facebook group which will be coordinating the activities:
https://www.facebook.com/groups/637358973017556/
It's time to bring Peace on Earth through the Return of the Goddess. We are visualizing a beautiful mandala of Divine Feminine energy to blanket the Earth with Love, Light, Peace, Harmony and Abundance.
Grace and Blessings of the Goddess to All,
Anya Love