Normally I would not have made two separate Fulford-related posts on the same night.  However, I noticed an interesting rumor in the comments section with one in particular that piqued my interest:  
http://benjaminfulford.net/2014/07/15/nazionist-mafia-circles-the-wagons-as-investigations-zero-in-on-bushnetanyahu/
  I've included the text from the comment of interest below.  If true, this would be a game-changer.  If not, this particular post on PFC will be revised with a correction.   ………………………………………………………………………………
Looking like the Bush is dead rumor is right?
Here is an e-mail that Ben just sent me and asked me to post:
Hi XXX,
Could you please post this for the readers:
"Bush Sr passed away on Friday apparently from food poisoning, I hear bad fish. This has been confirmed via his personal security. It should hit the news sometime this week."
The source works for a major charitable foundation and has been reliable in the past but I have yet to confirm this independently.
Benjamin Fulford 古歩道ベンジャミン
Comment by patricia on July 15, 2014 @ 10:23 am
---
Nazionist mafia circles the wagons as investigations zero in on Bush/Netanyahu
The recent brutality by Israel in the Gaza strip, the emergence of the ISIS caliphate in Iraq and the troubles in the Ukraine can now be traced to the same source: the Nazionists.
Let us start with the ISIS campaign. Here is what MI5 and other intelligence agencies have been able to put together recently: ISIS is controlled by the CIA/RAND Corporation from headquarters in the US Embassy in Ankara, Turkey. This supports earlier claims from separate sources that an outfit known as the Jamestown Foundation runs CIA training bases in Turkey. ISIS also has its own nuclear capability outside of any formal government control, the sources say. In addition, it has been determined that the satellite communications used by ISIS are controlled out of Jerusalem. At the same time, the ISIS drones are run out of the US military base of Fort Huachuca in Arizona.
Furthermore, genuine Muslims in Iraq are saying the ISIS fighters "do not look like Muslims and do not act like Muslims." The locals are also very suspicious of the American SUVs and American equipment they are using, according to Green dragon society sources. So, ISIS is beginning to look suspiciously like a re-branding of the Nazi affiliated Muslim Brotherhood and an attempt to seize Middle Eastern oil the Arab spring failed to seize.
Now let us take a look at the situation in Israel. Here we have a campaign that started with mutual kidnapping and murder (either real or faked) between Palestinians and Israelis. Next we have Mossad's Hamas subsidiary firing missiles at Israel to reignite the long nurtured paranoia among the brainwashed Jewish population of Israel. Then we have the Israeli army attacking the Gaza strip in much the same way as the Nazis once attacked the Warsaw Ghetto.
Now let us go to the Ukraine. There, as our sources in Russia point out, an English speaking mercenary army kicked out a legitimate government and installed a puppet regime that immediately began provocations against Russia and Russian speakers inside the Ukraine. The mercenaries further threatened to cut off the gas pipeline linking Russia to Germany. They, like ISIS, also claim to have non-government controlled nuclear weapons. This campaign is also being run by the Rand Corporation, according to multiple sources.
It is no surprise then that the German government has ordered the head of the CIA Nazi/Bush faction in Germany out of the country and has begun a purge of CIA assets in Germany. Furthermore, a Russian intelligence source told the WDS they had issued a warning they were going to attack the Crimean capital of Kiev with Nuclear weapons if the puppet regime took over the Russian speaking Ukrainian city of Donetsk. The WDS then informed the Russians there would be no sanctions if they went ahead and annexed the Russian speaking portions of the Ukraine.
In addition to this, the White Dragon Society received e-mails believed also to originate with the same Nazionist Rand Corporation threatening to "magnetic pulsing and nuclear false flags South of Beijing and in South East Asia, courtesy of the CIA."
So, apart from grabbing key energy pressure points, what is the Nazi Rand Corporation trying to accomplish with nuclear threats in the Ukraine, the Middle East and China? Why has Israel begun such a vicious campaign?
We need to go back a few years to the February 2011 when Admiral Thad Allen of the Rand Corporation, together with a large group of Congressmen, visited New Zealand to ask for use of either the South Island or Tasmania as a residence for a group of about 1 million Sabbatean mafia members who wanted to escape from the United States. New Zealand refused and was hit by a massive earthquake just after Allen and the Congressmen left.
Japan was also hit by a massive tsunami and earthquake on March 11, 2011 when they refused to allow these same would be refugees to live in the Northern Island of Hokkaid, according to Japanese military intelligence and other sources.
Now, we have Congressmen…
…and others…
…creating an unstoppable groundswell demanding a real investigation of the 911 attack. If an official investigation begins, it will lead inevitably to the uncovering of the thorough infiltration and usurping of the US government by this mafia. The end result is that it is they who will end up in the FEMA concentration camps they created for their intended victims.
Remember, Thad Allen was in charge of the hurricane Katrina weather warfare attack on New Orleans that was run as an exercise to see if a natural disaster could be used as a way to get Americans (in this case almost exclusively African Americans) into a concentration camp.
Fortunately for us, it seems that Thad Allen and his like are not the only ones with weather warfare weapons. Last week a "once in decades super-typhoon" was headed for Tokyo when it suddenly vanished. It never hit. Something wiped it out.
http://www.scmp.com/article/1548685/super-typhoon-neoguri-once-decades-storm-barrels-towards-japan

Both the alternative and corporate media hyped up this storm enormously before it hit and shut up entirely when it just vanished.  This has now happened multiple times.  The WDS and its allies will also stop any attempts by the cabal to use HAARP and other such technology to blow up the Yellowstone super-volcano or cause any other man made "natural disaster" mass casualty vents.
So, now that we are getting a critical mass of Americans who are waking up to what was done to them, and demanding justice, they confront very dangerous and cornered beast but they will find they have many powerful friends around the world who are fighting the very same creature.
Speaking about the rest of the world, here we are seeing more and more good news by the day. This week the BRICS nations will be having their summit and formally launching the BRICS Bank and BRICS financial stabilization fund. They will be also be promoting a "multi-polar" world instead of a fascist, centralized New World Order.
In Indonesia, the most heavily populated nation in the world, Joko Widodo, an honest non-cabal candidate supported by the 177 nation BRICS alliance, won a decisive victory over his cabal opponent.
Meanwhile the Vatican, once a nest of Satanists, is continuing to clean up its house and become genuinely Christian again. The Vatican bank has shut down over 3000 accounts used by the Sabbateans in the past to bribe and control senior politicians around the world. The Vatican P2 Freemason lodge is now saying the final obstacle to the new financial system is the "Bush Khazarians [Sabbateans]. "
In addition, the pope is admitting, as a precursor to a major purge, things like the fact about 2% of the Catholic clergy are pedophiles. He also hinting the church will end the practice of celibacy.
In England the Sabbatean/Nazionist pedophile and associated blackmail network in the Parliament is also being purged.  Also, something seems to be going on with the British Royal Family. News reports are saying that Queen Elizabeth has ordered Prince Charles to divorce Camela Parker-Bowles.
http://au.ibtimes.com/articles/558152/20140707/prince-charles-camilla-parker-bowles-divorce-duchess.htm#.U8C-gLHb4m0

Our MI6 sources are saying the next King of England will be neither Charles nor his eldest son William but rather Harold, whose father is not Charles.  That would mean England will have a King Harold for the first time since 1066.
Finally, the gnostic illuminati mysteriously promised the WDS last week they were "going to write a new chapter of the bible."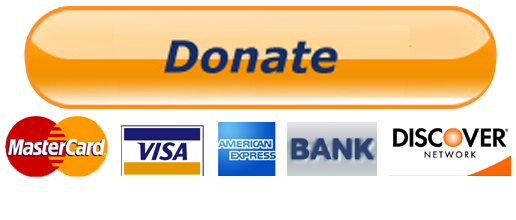 Your Tax Free Donations Are Appreciated and Help Fund our Volunteer Website and Orphanage
Disclaimer: We at Prepare for Change (PFC) bring you information that is not offered by the mainstream news, and therefore may seem controversial. The opinions, views, statements, and/or information we present are not necessarily promoted, endorsed, espoused, or agreed to by Prepare for Change, its leadership Council, members, those who work with PFC, or those who read its content. However, they are hopefully provocative. Please use discernment! Use logical thinking, your own intuition and your own connection with Source, Spirit and Natural Laws to help you determine what is true and what is not. By sharing information and seeding dialogue, it is our goal to raise consciousness and awareness of higher truths to free us from enslavement of the matrix in this material realm.