Victory of the Light Progress Report
I have been waiting on this article for some time now. I have been longing to see just how much we have achieved in the liberation process all in one place and so I decided to write this article for myself and I hope for many others around the globe who are waiting on it. My goodness Therese Zumi sounds like she has a 'bee in her bonnet'! What have I written about that could be so coveted or needed now? Well it's the story of our Victory of the Light, the story of our final liberation process details, in the final days of the 'battle' on Gaia.
Wait a minute you say "we haven't actually been victorious yet?"…. "were still prisoners on this planet which seems to be getting crazier by the moment?" I suddenly had a recall now of something that among others David Wilcock have discussed 2-3 years ago. It's about how everything just keeps speeding up and how enormous amounts of events take place in shorter time periods like cycles repeating themselves, cycles that earlier took 100 years are now taking place in weeks even days. So we are in those crazy 'end-time' days now and it's going to continue being crazy until the craziness stops forever and we have The Event on our doorstep. This is the time now of the Event Horizon when the Compression Breakthrough energy just intensifies relentlessly. Divine Mother just said a week ago that we are in the 3rd Wave of Her Tsunami of Love and that She knows that we can take this energetic rising that is affecting our very being to the core and raising our dimensional level in all of our bodies. She is preparing us for the times ahead for our mission purposes at the time of and after The Event.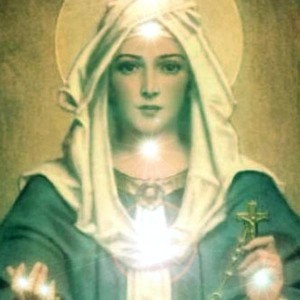 She says;
"With this Tsunami I bring you, I give you, I gift you, I bless you with increased clarity, increased purity, increased love, increased grace. Why? In order for you to go forward, not merely to ride the wave, but as you arrive in the higher dimensions, as you arrive in the valleys, in the tree-tops, on the top of Mt. Everest, that you are prepared, fully equipped to take action, to step forth in the fulfillment of your mission, your purpose, your plan…….Allow, allow the Tsunami to carry you, to enter you. I am not done! And there is no turning back." For Mothers full message go here;
http://goldenageofgaia.com/…/universal-mother-mary-via-lin…/
So what questions are answered in this Victory of the Light Progress report you may wonder? You will find answers to things like; how many different groups are actually involved in this liberation process and who are they? Which groups work below the surface of Gaia? Which groups work on the surface? Who is actually orbiting this planet in the final liberation operations now taking place as I write this? Have we really made any progress at all? What proof is there to show that the cabals 'house' has already collapsed? What proof is there that the Divine Feminine Aspect of The One – Source has truly returned to this planet? How far has the disintegration of the Veil progressed? Where are we at the present moment in time of our liberation and disclosure progress? What evidence is there that Victory of the Light is at hand? You will find the answer to these and other questions in this article.
In this May month's Cobra interview our Rob Potter reminded us once again about the 'oh so important' word discernment. Rob said that the cabal have great focus now on creating as much chaos for lightworkers as possible. They desire conflict, they love it, it's the energy they have fed on and their cupboard is starting to look so bare so they will take anything that they can get now in the way of chaos. Are you going to help them or make it difficult for them in these last days? The choice is yours!
You help them if you allow yourself to react too strongly to another's point of view about our reality at this time. Every person supporting this liberation process is coming at it from their unique set of tools and experiences etc. Do not allow petty arguments of any kind to take your energy. Fight this battle now with the amazing tool of the Violet Flame. When you find that your mind starts revolving around some unsolvable conflict or personal problem you can regain your energy very quickly by seeing the Violet Flame penetrate the situation, person, or people involved and then 'leave it' in the Mothers Hand.
Cobra gave once again the advice on how to know what is true or not true in all of the mountains of information out there. Remember 70% of the so called 'truth' movement is Jesuit infiltrated one way or another. And you heard him tell Robert that the Nepal tragedy was NOT a cabal false flag operation. I myself like Rob had read this and believed this too! But we were wrong. Cobra explained that because of the Galactic Central Sun increased activity these types of phenomena would increase in the future and he reminded us that The Event is 15 years LATE! {That's another story.}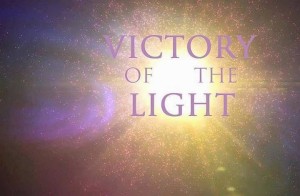 Do not allow yourself to get worried about any 'fear porn' types of information speculation. The Resistance Movement and the Allied Light Forces {all the details of 'who is who' will be found in this article} will not allow anything to go too far but the cabal will continue to try to create fear in people about this that and the other until the very last moment. If you're upset about something that you read, be it regarding illnesses, pandemics, poisoned food, {they have been poisoning us in a thousand ways for 20-30 years and we're still here – but on that note eat as 'cleanly' as you can – close to Source – Gaia food}, Jade Helm operations, the availability of cash at the Event, stock markets falling etc. etc. stop reading the stuff and read something positive instead. And speaking of positive well that's what I have worked with daily now for five weeks to bring to you in this very positive truthful report. I do hope that you will enjoy this. I have written and compiled this information for you with all of my Love. Therese Zumi
Victory of the Light Progress Report May 2015
http://www.veritasgalacticsweden.net/the-event/victory-now
Website: http://www.veritasgalacticsweden.net/
25th May 2015 at 1304 PM