"It's None of Our Business What Anyone Else Thinks About Us"
{ Being Ready for The Event NOW! }
The first time I heard this "expression" above it clicked with me as the truth. We Lightworkers / Lightwarriors all around Gaia are generally people who desire to be of assistance to others, to help everyone we can to feel hope for the future. We try to encourage others to learn to love themselves knowing that it is a vital part of becoming whole. All of us no matter where we might find ourselves right now on our own spiritual journey towards enlightenment / ascension have had the experience at some point of judging as to whether or not we are 'good enough'.
We all desire to be the best that we can be. We all of us desire to feel loved. To that end we question whether or not we have given enough, helped enough, supported enough, taken care of enough, worked hard enough in a never ending effort to be enough – to be loved by God – by Source – by the Mother Father One. So what do we have to do or be to be loved unconditionally by God? NOTHING!
We are so loved by the very fact that we exist. Even if we just spend an entire life or many of them doing 'nothing' in others eyes we are completely, utterly, absolutely loved by God, and every aspect of God, every Divine being be they an Archangel, Jesus Christ, Commander Ashtar, Divine Mother or whosoever. We are so loved.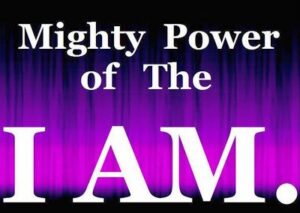 We need to love ourselves as we are loved by our Creator – totally, unconditionally and without judgement. Yes of course our conscience will tell us when we are less than our best self and in that moment we should know that we are so loved. We are all striving to be better, do better, speak /communicate more lovingly or improve our way of being in whatever way by releasing old patterns of feelings of rejection, feelings of unworthiness, feelings of 'not being enough'.
There is no judgement in Gods eyes. When we know better we do better. We will not be judged – nor should we judge others.
For A Smoother / Quicker Version of The Event / Compression Breakthrough
We know that the Light Forces have made a plea to get as many Lightworkers / Lightwarriors to a place of inner balance and peace in readiness for The Event. We have been informed that this could guarantee a quicker decision as to WHEN. We know that as soon as all of the risks regarding implants connected to strangelet bombs etc. are removed there will be change. Now if we want that change to happen asap after the fact and that could be at any time we have to be ready NOW. The ongoing work of the RM and Galactic Confederation to take down this veil could be over any minute?! There is NO WAY that we on this planet could have liberated ourselves alone – no way. ARE WE READY NOW? One of the readers here on PFC has been making frantic attempts to get us to listen to the need of being ready NOW. That readiness has to be WITHIN not without.
Do you not get that the RM are not exactly going to tell us on Cobra's blog "we have now deactivated all risks of bombs etc. and we are ready for The Event." Do you really suppose that they will be informing the illuminati groups, jesuits, chimera etc. that they are about to be arrested?
The most likely reason that we have someone called Drake involved is that it has been decided that he would be the perfect person from 'within the present system' – albeit the Light Warrior/Worker part of the system – to present certain information to the public at the time of The Event. This is not Cobra's role and I don't think that he wants it to be either.
To Be Ready Now
All that we have to do is to be the person we are in truth. Nothing else is required of us. Life / Source / God / the Multiverse / the One or whatever other name you might choose to describe All That Is, supports us in who we are. We are all Divine beings and it's absolutely none of our business what other people think of us.
Therese Zumi
Website {down at present and doing all possible to bring back on line} is:
http://www.veritasgalacticsweden.net
11/10/2015 at 1233 PM CEST