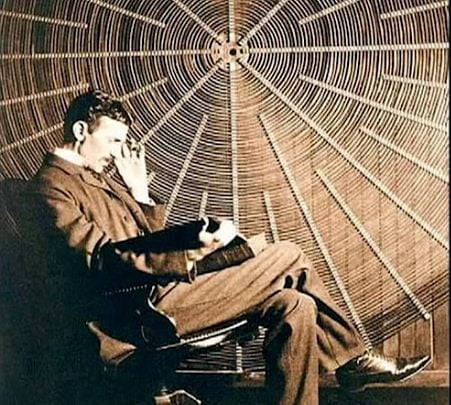 By the year 2050, Nikola Tesla will be regarded by historians as the creator of the modern age, the world portrayed in StarTrek and other positive visions of the future, while the honors of Einstein will be seen as the creation of Zionists and New World Order advocates in order to provide an alternate version of reality to serve their long term goals. After the failure and exposure of the NWO, Nikola Tesla will be regarded as the greatest genius who ever lived. These two videos provide a nice summary of this perception.
https://www.youtube.com/watch?v=VxnWQ7izOF8
Part 2
One of the NWO agenda items served by Einstein's approach was to discredit the Spiritualist Movement which depended upon the scientific acceptance of the Ether, or Aether. Special Relativity gave theoretical support to the findings of the Michaelson-Morley experiment  from twelve years earlier, and allowed the media to treat all channeled or inter-dimensional information as fraudulent. This was the magic bullet needed by the Jesuits to quash public acceptance of people having a personal connection to greater knowledge and restore their control of the "invisible".  Although physicists knew that the rather was required for physics to work, the "truths" of Einstein were trumpeted by the NWO media continuously, for the greater Einsteins authority, the greater the public acceptance.
https://www.youtube.com/watch?v=YgKyuBtEjVk