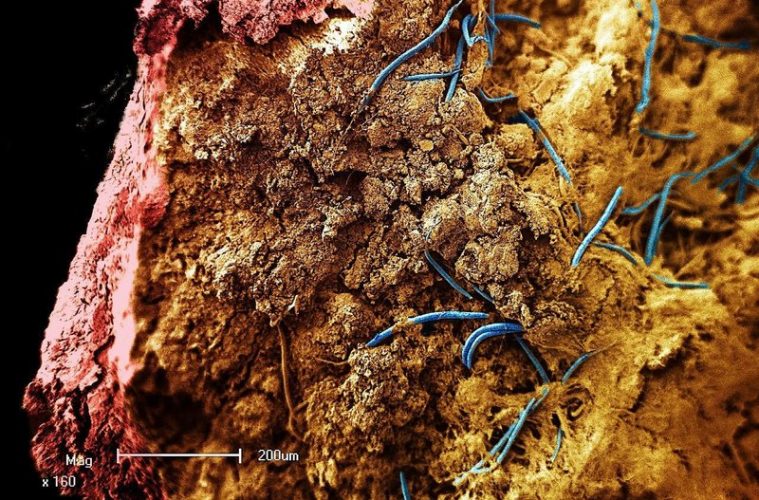 A recent article by the Smithsonian shed light on the fact that more than a mile below the surface, our planet supports diverse creatures that could give clues about life across the solar system. This doesn't come as a surprise, as it wasn't long ago when NASA scientists held a press conference expressing that "Mars is the planet most like Earth." In the past, Mars had an extensive atmosphere with a huge ocean two thirds the size of the Northern hemisphere. They explained that, "Something happened, and that Mars suffered a major climate change and lost its surface water." Here is a lecture given by X-NASA scientist Dr. John Brandenburg, who was the Deputy Manager for the Clementine Mission to the Moon, explaining how they have evidence that there was intelligent life existing on Mars at the time.
In the press conference, the scientists also emphasized that even today, Mars is not the dry, arid planet we think it is. It has soil that's moist and rich in nutrients, and there is a high probability that life exists within the interior of Mars.
Here on Earth, the Smithsonian points out that;
"Ancient bacteria from nearly two miles below Earth's surface: that's what first drew Tullis Onstott to begin his search for life in the most unlikely of places. The geomicrobiologist had just attended a 1992 U.S. Department of Energy meeting about rocks estimated to be more than 200 million years old—older than most dinosaurs. These prehistoric rocks had been unearthed from a gas exploration well, and they turned out to be teeming with bacteria."
Quite amazing, isn't it? The fact that this bacteria was living here, even before the age of the dinosaurs. These rocks were the first pieces of evidence that proved life existed on Earth, miles underground. Since this time, researchers have discovered that there is another ocean beneath the Earth's surface, as well as a greater variety of life underneath the surface, more so than anyone had imagined.
They recently  discovered a vast water reservoir beneath eastern Asia that is at least the volume of the Arctic Ocean.
 The Smithsonian article also points to the fact that these aren't easy places for life to thrive because there is very little sunlight and oxygen. This is great, because when it comes to the search for extraterrestrial life, we are constantly looking for Earth-like plants. Even though there are possibly billions of these, some of which have already been identified, who knows what type of environment and what type of energy other life out there in the universe requires? There could be life forms out there that don't even require any food at all. The possibilities are limitless, yet we are limited by our beliefs and what we think we know about science. Over time, what we know as fact always changes.The researchers go on to state that some of these organisms actually feed directly on metals and minerals, and can affect groundwater by increasing or decreasing levels of arsenic, uranium and toxic metal.
This life beneath the surface of our plant has been around for millions of years, and they are really microscopic. "These creatures of the deep are diverse, consisting of bacteria and other single-celled organisms called archaea. There are even multicellular animals miles below the surface, including tiny worms called nematodes."
The researchers go on to state that the most exciting possibility about this type of discovery is the idea that "the conditions deep underground are so alien that they may give researchers clues about where to find extraterrestrial life and what that life might look like."
Extraterrestrial Life Underground
The article released by the Smithsonian was great, and from a mainstream scientific worldview, it is a great precursor to find extraterrestrial life, where to search and what life might look like. Two top astronomers from the SETI Institute (Search For Extraterrestrial Intelligence) recently appeared in front of the Congressional House of Science and Technology Committee for a hearing regarding the search for extraterrestrial intelligence. They told the committee that extraterrestrial life most certainly exists, without question.
A growing portion of the scientific community is aware of the fact that we already know that extraterrestrials are real, or at least that there is substantial evidence to support the hypothesis that they are, and have been visiting Earth for a very long time.  This sentiment got the attention of many in the 50's, when president Truman went on live television stating that they discuss the topic of UFOs at "every conference" they have with the military. Stating that "there's always stuff like that going on, flying saucers and they've had others things you know."
This was a result of the big UFO wave that occurred after the atom bomb was dropped. You can read more about the UFO-nuclear weapon phenomenon here.
Shortly after this, a massive cover-up ensued with the top-minds at the time, like Carl Jung accusing the air-force of a cover-up (read more about that here), and Peter Andrew Sturrock, a British Scientist, and an Emeritus Professor of Applied Physics at Stanford University, who gathered a number of other notable scientists around the world to examine the physical evidence that is commonly associated with the UFO phenomenon. One example used by Sturrock in his analysis was a photo taken by two Royal Canadian Air Force pilots on August 27th, 1956, in McCleod, Alberta, Canada. ("Physical Evidence Related To UFO Reports" – The Sturrock Panel Report – Electromagnetic Effects) (source) (source)
"There is abundant evidence that we are being contacted, that civilizations have been monitoring us for a very long time."  – Dr. Brian O'Leary, Former NASA Astronaut and Princeton Physics Professor  (source)
The field is littered with more than a thousand whistle-blowers, academics and political figures who have come forward to testify. I just wanted to provide a short background here given the fact that this article discusses extraterrestrial life. For more information on this subject you can visit the exopolitics section of our website here.
Intelligent  Life Underground?
This might sound crazy, but to those who have researched the topic of extraterrestrials as well as Native American, Buddhist, Hindu and other stories that stem from our ancient world, it's not that far-fetched. Several ancient texts from various traditions mention beings from 'another world' that exist within our own. One such world, referenced in Tibetan, Buddhist and Hindu traditions, is Shambhala, which is a hidden kingdom within our own planet, a place which we do not understand and is difficult to find.
According to the Dalai Lama at a speech he gave in 1985 during the Kalachakra Initiations:
Although those with special affiliation may actually be able to go there through their karmic connection, nevertheless it is not a physical  place that we can actually find. We can only say that it is a pure land, a pure land in the human realm. And unless one has the merit and  the actual karmic association, one cannot actually arrive there. (source)(source)
This closely resembles descriptions of the spiritual principles that once guided Atlantis given by Plato and other scholars. According to Manly P. Hall, author, historian, and 33rd degree Mason:
Before Atlantis sank, its spiritually illuminated Initiates, who realized that their land was doomed because it had departed from the Path of Light, withdrew from the ill fated continent. Carrying with them the sacred and secret doctrine, these Atlanteans established themselves in Egypt, where they became its first divine rulers. Nearly all the great cosmologic myths forming the foundation of the various sacred books of the world are based upon the Atlantean Mystery Rituals. (source)
And according to the modern theosophical tradition:
Shambhala, however, although no erudite Orientalist has yet succeeded in locating it geographically, is an actual land or district, the seat of the greatest brotherhood of spiritual adepts and their chiefs on earth today. From Shambhala at certain times in the history of the world, or more accurately of our own fifth root-race, come forth the messengers or envoys for spiritual and intellectual work among men.
Nicholas Roerich (1874-1947), a well-known Russian explorer, also writes of Shambhala being located in the north. He travelled through Mongolia and China to the borders of Tibet, and says that, during a conversation with a Lama, he was told that the great "Shabmhala is far beyond the ocean. It is the mighty heavenly domain. It has nothing to do with our Earth. Only in some places, in the Far North, can you discern the resplendent rays of Shambhala." He claimed the entrance was deep in the high mountains. The Lama also told Roerich:
Shambhala is ever vigilant in the cause of mankind: he sees all the events of earth in his 'magic mirror' and the might of his thought penetrates into far-off lands. Uncountable are the inhabitants of Shamhala. Numerous are the splendid new forces and achievements which are being prepared there for humanity.

(Nicholas Roerich, Shambhala: In search of the new era, Rochester, VE: Inner Traditions, 1990)

If you think about it, it's really not hard to imagine. We've explored more of the Moons' surface than we have of our own oceans. Oceans make up the majority of our planet, there are masses down there bigger than the size of countries and continents. If there was intelligent life down there, we wouldn't know it, but perhaps the military would? See related article linked below:

Under Ocean Military Bases: There Is More Than Just One Area 51, See For Yourself

In addition to these rumours, there are people who claim to have actually experienced this place. Admiral Richard Byrd, a high ranking officer in the United States Navy who received a medal of honour and was the very first man to fly over the South Pole, supposedly journeyed to the hollow Earth. Admiral Byrd also flew directly over the North Pole, writing that he saw an opening in the top. His diary supposedly describes his adventure into the opening, where he saw lakes, rivers, green vegetation, and more. He participated in many expeditions to the North Pole, with one being a government-backed program called operation Highjump. Organized by Admiral Byrd, its primary goal was to establish an Antarctic research base. He claims to have been greeted by a flying machine and this is when he first interacted with the beings that existed in a place that is known to many as "Agartha." The beings told him they were concerned with the development of nuclear weapons and the overall well-being of the planet. This is a well rumoured story about Byrd but hard to find any substantial evidence.

Another interesting fact, based on my years of UFO research, is that many UFO sightings originate from Earth, coming out of our oceans and heading into space. This further supports the idea that intelligent life, not just microscopic, could exist in our interior. Is it really that far-fetched? There could be compartments down there bigger than continents.

Ancient eastern philosophy, Buddhism and more have been proven right by science on numerous occasions, especially within the realms of quantum physics and neuroscience, so why should we be so quick to dismiss this?

For the sake of not making this article too long, a simple Google search will show you just how many sources believe that there is intelligent life down there, and that it is mostly hollow. After all, we've never been down there to examine it ourselves.

I've personally come across stories of Hitler's military (Navy) running into compartments underneath our surface where they were created by highly advanced intelligent beings.

Then we have people like Edmund Halley, an English astronomer and mathematician who was the first to calculate the orbit of a comet that was later named after him, the popular Halley's comet.

Halley believed that the Earth was a hollow shell about 500 miles thick with two inner concentric shells and an innermost core about the diameter of the planets Venus, Mars and Mercury. The shells were separated by atmospheres and each one had its own magnetic poles. The spheres rotated at different speeds. He suggested that each sphere was capable of supporting life, because each sphere was bathed with light from the atmosphere that filled each of the inner spaces. He suggested the possibility of a "more ample creation" within the Earth.

Leonhard Euler was a Swiss mathematician and physicist. He has produced a large portion of modern mathematical terminology and notation, more specifically the notion of mathematical function. He is considered to be one the greatest mathematicians of all time, and has approximately one thousand publications.

Instead of Inner Earth consisting of concentric shells, Euler proposed that Earth was completely hollow, with a six-hundred mile diameter sun in the center, similar to what Halley had proposed (central sun). The hollow interior he said, could be reached through holes at the North and South Poles, which if they exist today, are blocked from Google Earth, hidden and classified. Euler proposed that this central Sun provided life to the advanced civilizations that lived there.

Captain John Symmes was a United States Army officer, who rose to the rank of Captain during his role in the war of 1812.

I declare the earth is hollow, and habitable within; containing a number of solid concentrick spheres, one within the other, and that it is open at the poles 12 or 16 degrees; I pledge my life in support of this truth, and am ready to explore the hollow, if the world will support and aid me in the undertaking (source).

Symmes even tried to talk congress into funding an expedition to find the Antarctic hole into the center of Earth, but was not granted permission. But we do know that years later Byrd took on that role.
Source: http://www.collective-evolution.com/2017/04/14/inner-earth-is-teeming-with-life-multicellular-animals-discovered-miles-below-earths-surface/?utm_source=feedburner&utm_medium=email&utm_campaign=Feed%3A+Collective-evolution+%28Collective+Evolution%29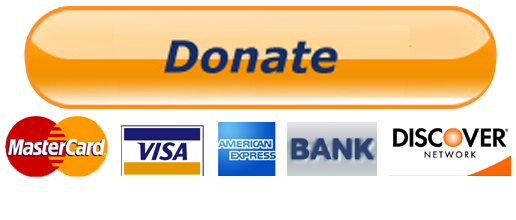 Your Tax Free Donations Are Appreciated and Help Fund our Volunteer Website and Orphanage
Disclaimer: We at Prepare for Change (PFC) bring you information that is not offered by the mainstream news, and therefore may seem controversial. The opinions, views, statements, and/or information we present are not necessarily promoted, endorsed, espoused, or agreed to by Prepare for Change, its leadership Council, members, those who work with PFC, or those who read its content. However, they are hopefully provocative. Please use discernment! Use logical thinking, your own intuition and your own connection with Source, Spirit and Natural Laws to help you determine what is true and what is not. By sharing information and seeding dialogue, it is our goal to raise consciousness and awareness of higher truths to free us from enslavement of the matrix in this material realm.