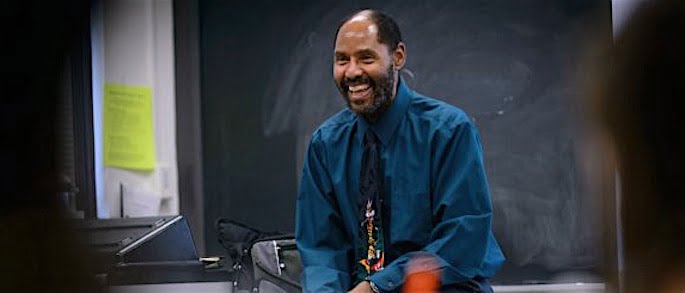 [NOTE: PFC is adding content about individuals doing exceptional work to improve society and Prepare for Change. Email the Webmaster if you have a suggestion for this feature]
University of North Carolina at Greenboro's  Bill Johnson – known by many as the "Dream Dean" – was recently featured in a Huffington Post article written by UNCG alumna Zithobile "Zitty" Nxumalo '11 MA.
Johnson, who serves as student success navigator in the UNCG School of Health and Human Sciences, teaches life coaching and personal development courses as part of the "Life Design" program.
"He calls it 'life design work' and got the name Dream Dean because of his belief in nurturing the deep-seated, whimsical, and massive dreams that many of us have forgotten existed," writes Nxumalo in the Huffington Post article. "He eats, breathes, and lives purpose-driven work, and he teaches his students to do the same."
To read the full article, click here.
To explore Bill Johnson's programs, use this link to one of his seminars called "Life Design Catalyst".
Also try this article for a good overview "What's Your Major? 5 Questions All College Students Should Ask Themselves Before Selecting a Major"