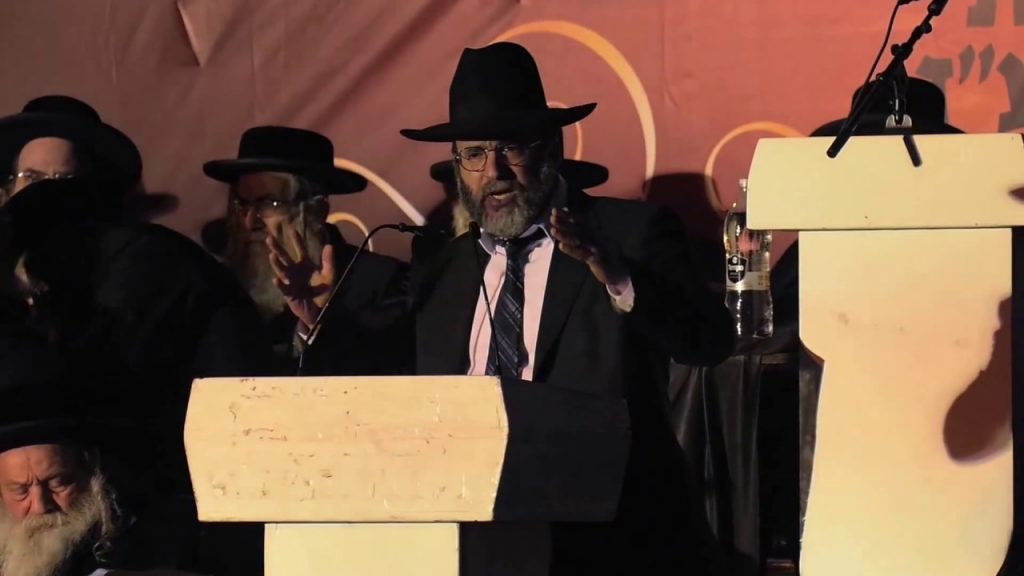 Adriel Kasonta: You are a Rabbi, scholar in Jewish history and law born in America to a Jewish father from Poland and Jewish mother from England. Has this had any impact on the path that you've chosen and what does it mean to you to be a Rabbi?
Rabbi Yaakov Shapiro: "Rabbi" literally means "teacher of Torah" in Hebrew, but nowadays it's used to refer to someone who learns and is committed to follow the dictates of the Torah. But "rabbi" is only a title. I believe in the truth of Hashem's Torah and Judaism, and so it follows that I would uphold it, defend it, and oppose its misrepresentation. Regarding whether my parents' background affects the path I've chosen, I assume by that you mean my outspokenness about the incompatibility between Judaism and Zionism. If that is the question, then the answer is, from a religious perspective, no; but from a self-interest perspective, yes. My or my parents' background don't make any difference to regarding my commitment to uphold and defend Judaism, as that religious obligation applies equally no matter where a Jew is from. However, even setting religion aside, Israel's referring to itself as the "Jewish state" poses a danger to me and my fellow Jews all over the world. It is crucial, when trying to understand Zionism, that it is different than all other nationalisms – and Israel is different than all other countries – in that it claims to represent millions of people all over the world who never were citizens of their country, nor were their family members, nor do they ever plan to be. Israel claims to be the "nation-sate of the Jewish people"; Netanyahu referred to himself as the representative of all Jews; even his opposition leader, Herzog, referred to Netanyahu as the "Prime Minister of all the Jews." This is insane. I am an American – how does Netanyahu claim to be my leader and Israel my state? If I don't like my country, I can move to another one, but wherever I go, wherever I run, Israel will tell the world they are my country and Netanyahu is my representative because I was born into
a certain religion. The result of this delusion of grandeur that Israel is infected with is that Jews all over the world are held responsible for the actions of Israel, the same way citizens are held responsible for their own countries' actions. Data shows that whenever Israel gets into some controversy, Jews all over the word are blamed and anti-Semitic acts skyrocket. And when this happens it's not as if Israel is going to send its army to protect the Jews that they put into danger. We're left to be used as Israel's human shields. So it is imperative for Jews – and non-Jews – all over the world to know that Israel does not represent world Jewry – the claim that they do is their own unilateral delusionary ideology, part of Zionist thought. But it's insane. And dangerous to me and my fellow Jews. Israel is morally obligated to stop this nonsense of calling itself the Jewish state, meaning the state of all Jews, because that's just a lie, and a harmful one at that. And if Israel still insists that they are my state, I will loudly tell the world that is not so.
What is a Jew? What constitutes a Jewish person?
First, let's start with what a Jew is not. A Jew is not a nationality or a race or an ethnicity or a culture. We have Jews of all races, nationalities, ethnicities, and cultures. Around the corner from me lives a Yemenite Jew, a nice fellow named Yichye. Our parents didn't speak the same language, live the same culture, eat the same food, or share the same experiences. The only thing we have in common is our religion. For centuries, our families have had almost no shared historical experiences – his family in Yemen, and mine in Poland. Jewishness is a concept defined by the Jewish religion. Whoever the Jewish religion defines as Jewish is Jewish, since Jewishness is a concept created by – and defined by – the Jewish religion. Just as the religion defines what kosher food is; and defines at what age a boy becomes Bar Mitzvah and what day is Shabbos, the religion also defines what a Jew is. And that definition is: Those who were present at the revelation at Mt. Sinai when G-d gave the Torah and accepted it willingly, became Jews by virtue of that acceptance. Our tradition tells us that not only the Jews who were in the desert coming from Egypt accepted the Torah but also the souls of many as-yet unborn Jews were there and accepted it as well. We recognize those souls because, our tradition says, they will be born from a Jewish mother. In other words, that the Jewish people even exist, that there is such a thing as the Jewish people, is
a Jewish religious tenet of faith. Like the existence of angels who overturn cities, prophets who speak to G-d, manna that falls from heaven, and a snake that spoke to Adam, Jewishness is also something that the Bible informs us exists. As it says, "Today you have become
a nation unto Hashem your G-d" (Deuteronomy 27:9), which Judaism teaches refers to the day the Jews accepted the Torah from G-d. The only thing that makes the Jewish people into a group is their acceptance of the Torah at Mt. Sinai. If someone does not believe in the truth of the Bible – if he does not believe that manna fell from the sky, that the Red Sea split, that 10 plaques were meted down upon the Egyptians, he also does not believe that a few million ragtag refugees from Egyptian slavery became bound to G-d's Torah by accepting it on Mt. Sinai, and since he does not believe that, he does not believe in the existence of the Jewish people. The Jewish people are regular people – with no identifiable common characteristics, save for their religion. If you do not believe in the religion, you have no logical basis to consider Jews an identifiable category.
Although there are non-religious people who identify as Jews, their understanding of their Jewishness is logically problematic. All secular definitions of Jewishness (ethnicity, race, culture, tribal etc.) are later innovations and are not self-consistent. Converts are full-fledged Jews; there are black Jews, white Jews, brown Jews, all sorts of Jews – the only common denominator is that the religion defines them as Jews.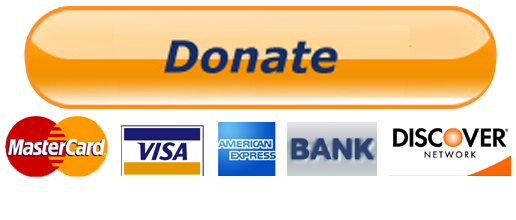 Your Tax Free Donations Are Appreciated and Help Fund our Volunteer Website and Orphanage
Disclaimer: We at Prepare for Change (PFC) bring you information that is not offered by the mainstream news, and therefore may seem controversial. The opinions, views, statements, and/or information we present are not necessarily promoted, endorsed, espoused, or agreed to by Prepare for Change, its leadership Council, members, those who work with PFC, or those who read its content. However, they are hopefully provocative. Please use discernment! Use logical thinking, your own intuition and your own connection with Source, Spirit and Natural Laws to help you determine what is true and what is not. By sharing information and seeding dialogue, it is our goal to raise consciousness and awareness of higher truths to free us from enslavement of the matrix in this material realm.