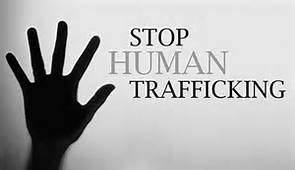 Perhaps a video to share to raise awareness and increase preparedness in the minds of the unsuspecting…
Probably more people than we know have spoken out about these atrocities, but I doubt if they understand the full scope of it—that is, the off-world connections—and the massive resistance to bringing it out in the open and shutting it down.
CNN is defending the former Disney pedophile James Gunn.
And we saw what happened to Majority Whip Steve Scalise when he announced President Trump's commitment to exposing and arresting pedophiles and anyone involved in Crimes Against Humanity; including freezing and seizing assets. Steve was lucky to survive.
Hollywood has a bad rep but there are good people in any industry who put themselves at risk to expose what they know is wrong and abominable.
We are aware Human trafficking is not only about money, but Thomas Williams has told us that even what we, in the alternative media, understand about Human Trafficking only scratches the surface, so it goes far deeper and is far more perverse than we can imagine. It's incomprehensible.
The Human mind and heart cannot assimilate the entire truth about this in one bite. It's far too disturbing, so we need to drip-feed so we can move forward. Too much all at once and normal folks will shut down. The first step is the realization there is a problem, so we have to instigate these conversations.
As we raise our voices in unison, we are heard. We are becoming more insistent in our demands for the disclosure of many things, and it's working. Shining the Light into the darkest shadows means there is nowhere left to hide.  ~ BP